23 Apr

Deal between PLO and Hamas has aim of forming unity government within five weeks
Case of Vladimir Rybak is latest in a string of kidnappings which Kiev blames on Russia and its undercover agents

Mary Fallin said state supreme court lacks authority to stay executions, but experts say governor's order legally untenable

Zhang Zhiru thought to have been detained by security services over role in Yue Yuen walkout, China's biggest in years

Areas where Czechoslovakia had three electrified fences now avoided by generation of deer who never encountered them

23 Apr 2014:

Michael Barbera could face court martial for 2007 deaths of unarmed brothers as witnesses testify about possible cover-up
Associated Press at Joint Base Lewis-McChord, Washington
The two unarmed Iraqi brothers posed no threat as they herded cattle in a grove where a US army reconnaissance team was hidden one day seven years ago. But Michael Barbera, then a staff sergeant, took a knee, leveled his rifle and killed them anyway, a prosecutor said Wednesday as a preliminary hearing opened in the soldier's case.
The first boy was shot in the back, the prosecutor, Captain Ben Hillner, told an investigating officer considering whether Barbera should face a court martial in the March 2007 slayings. The second boy was shot in the chest as he raised his hands in the air, he said.
Opinion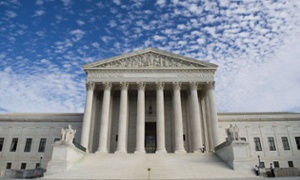 Julianne Hing: The court sparks the future of affirmative action. Race policies may be imperfect, but they can't be forgotten
Every blow to affirmative action sends people casting about desperately for alternatives. With the particular hostility of the Roberts Court to race-conscious admissions policies, the blows are coming faster and faster these days. And Tuesday's US supreme court ruling in Schuette v Coalition to Defend Affirmative Action was no different: socioeconomic-based affirmative action is now the impending – but seriously flawed – substitute to which universities are turning as they anticipate a day, perhaps in the not-so-distant future, when they can no longer consider race in the application process.
Class-centric approaches to diversity are already making headway at US colleges, but they're not the substitute for race that income- or wealth-focused proponents imagine. Even the most fervent supporters of class-based admissions are quick to acknowledge the dilemma: the sudden ascendance of socioeconomic affirmative action has been made possible by American courts with a waning appetite for racial remedies to racial discrimination – not because it's the best solution.