08 Feb
News
Published: Fri, 8 Feb 2013 10:41:04 UTC
The main headlines on Al Jazeera English, featuring the latest news and reports from around the world.

The first explosion went off on the town's outskirts, while the second was detonated in a market [Reuters]
At least 29 people killed and dozens wounded in car bombings in Shia-dominated areas.
Last Modified: 08 Feb 2013 14:11 GMT
US drone attacks in Pakistan's tribal areas are believed to have killed thousands of people [GALLO/GETTY]
 US and Pakistan 'discuss end of aerial CIA attacks on Pakistani territory,' senior foreign ministry official says.
 Last Modified: 08 Feb 2013 15:17 GMT
According to WHO, Nigeria accounted for 121 of the world's 222 polio cases in 2012 [FILE: GALLO/GETTY]
 Unidentified gunmen kill nine polio immunisation workers in the city of Kano, police say.
 Last Modified: 08 Feb 2013 14:53 GMT
Survey of 7,000 Afghans suggested that half the population had to pay at least one bribe in 2012 [GALLO/GETTY]
 Survey found that $3.9bn, twice the nation's domestic revenue, was paid in bribes in 2012.
 Last Modified: 08 Feb 2013 05:36 GMT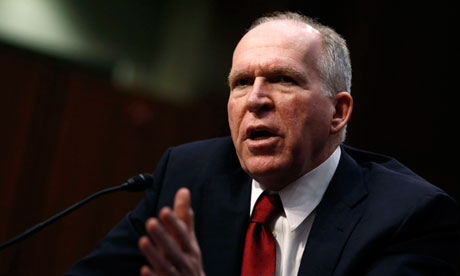 Brennan was pressed on what he knew of the CIA's abduction and torture of suspected terrorists after 9/11. Photograph: Jason Reed/Reuters
CIA director nominee suggests he was misled over value of waterboarding and forcefully defends drones policy
Opinion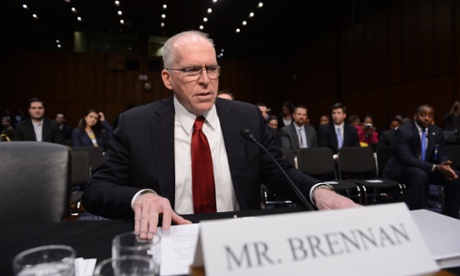 Morris Davis: The US prosecuted Omar Khadr in Guantánamo for not being a lawful combatant. The same applies to the civilian CIA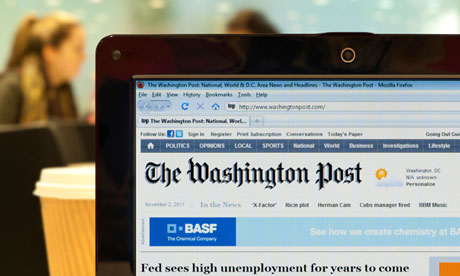 The Washington Post this week admitted it was part of an "informal arrangement" to conceal from its readers a US drone base in Saudi Arabia. Photograph: Alamy
The collective self-censorship over a US drone base in Saudi Arabia is but the latest act of government-subservient 'journalism'