11 Jan
Media hail Aitzaz Hasan as a martyr after his death Monday
Mujahid Ali, left, with photographs of his son, Pakistani student Aitzaz Hasan, who was killed in a suicide attack outside his school.BASIT SHAH/AFP/Getty Images People in Pakistan are praising a teenage boy who residents and police say died this week while trying to stop a suicide bomber who was targeting his school in the country's violence-prone northwest. Local police official Raheem Khan said Thursday that 15-year-old Aitzaz Hasan died Monday in a remote village in Hangu, a district in Khyber Pakhtunkhwa province. Some news sources reported that he was as old as 17. A teacher at the school told investigators he saw Hasan chasing the attacker and then saw the attacker detonate the bomb that killed the teen, Khan said. Pakistani media reported that Hasan was late for school, and that is why he was outside when the attacker approached the building…………………….
Topics:
*.
• Hundreds of residents have experienced adverse
symptoms. 
Spill triggers widespread tap water ban for 'indefinite period' Hundreds of people in West Virginia have suffered nausea, vomiting and other symptoms of chemical exposure since a spill contaminated the public water supply across nine counties. The chemical spill was the largest single event the West Virginia poison centre has encountered in 20 years. By 4pm ET on Friday, some 671 residents had called in to the poison centre with concerns on a wide range of symptoms from chemical exposure, the centre's director, Elizabeth Scharman, told The Guardian. There were also 54 cases of animal exposure. "The number continues to change every minute," Scharman said…………………….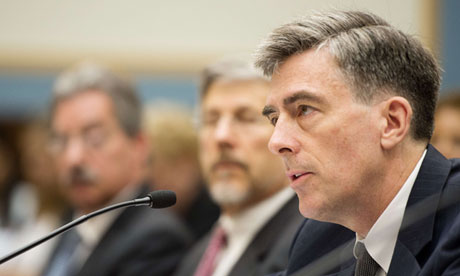 As President Obama prepares to announce the future scope of operations, NSA deputy director tells NPR bulk data collection is an 'insurance policy'
• Deputy director: bulk data collection is an 'insurance policy' • President Obama set to announce future scope of operations The National Security Agency and its allies are making a final public push to retain as much of their controversial mass surveillance powers as they can, before President Barack Obama's forthcoming announcement about the future scope of US surveillance. Security officials concede a need for greater transparency and for adjustments to broad domestic intelligence collection, but argue that limiting the scope of such collection would put the country at greater risk of terrorist attacks. In a lengthy interview that aired on Friday on National Public Radio (NPR), the NSA's top civilian official, the outgoing deputy director John C Inglis, said that the agency would cautiously welcome a public advocate to argue for privacy interests before the secret court which oversees surveillance. Such a measure is being promoted by some of the agency's strongest legislative critics.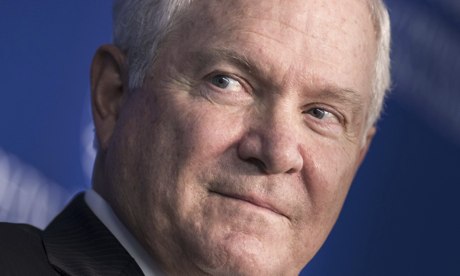 Former defence secretary Robert Gates reveals in his memoirs that US tried to eject Afghan president in 2009
Top US diplomats connived in delaying an Afghan presidential election in 2009 and then tried to manipulate the outcome in a "clumsy and failed putsch" that aimed to oust Hamid Karzai, the US defence secretary at the time, Robert Gates, has said. In a memoir to be published next week, less than three months before Afghanistan's next critical presidential poll, Gates says the 2009 election was "ugly" and that, though the president was "tainted", "our hands were dirty as well". The revelation was greeted with triumph in the presidential palace in Kabul, where Karzai and his confidantes have long accused the US of trying to push him out of office. Washington has always insisted it was an impartial supporter of the democratic process…………………….
On behalf of an Afghan headteacher, Josephine Dibb shares a moving story about education and women's rights to mark Human Rights Day. Education is the greatest tool we have to empower young people to improve their life chances and help them to become catalysts for change in their communities. That is a belief held very strongly by colleagues at Elizabeth Garrett Anderson Girls' School where many of our young women face multiple disadvantages. But the challenges we face seem to pale in comparison when I hear of the dangers faced by school girls and the women who teach them in a country like Afghanistan, where just over 10 years ago girls' education was outlawed altogether. That seems incomprehensible for us and I know the girls themselves would be incredulous at the thought that they could be denied education. They know that education is their key to a better future………………………….