02 Sep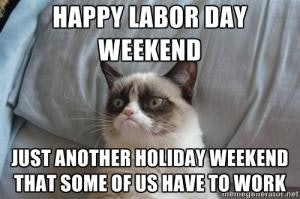 Women Work

Is it not true that women should stop complaining and just get to work if they want to succeed and have Labor Day off? That is what it takes.

However  I have come to believe that they at least deserve a half-day off on this day due to their role in WWII.
And if you work hard and are kind for a complete year then the reward will be
A Full Labor Day Off!!!!
The McGlynn