05 Jul
Nearly all of these are English-edition daily newspapers. These sites have interesting editorials and essays, and many have links to other good news sources. We try to limit this list to those sites which are regularly updated, reliable, with a high percentage of "up" time.
Recommended:

Trump criticized for making himself center of 45-minute speech
The McGlynn: "I know not what course others may take; but as for me, give me a non-stop to LaGuardia, or give me death!"—Patrick Henry 
And: When you find out your flight has been cancelled due to bad weather you and the Continental Army will have to spend time at Valley Forge
Trump criticized over Fourth of July event
More than 1,300 legal actions over global heating brought since 1990, say researchers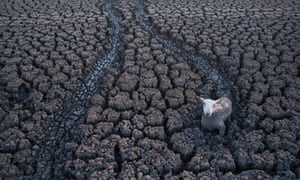 View of a drought in Australia, where 94 climate action cases have been launched. Photograph: Mike Bowers/for the Guardian
Climate action lawsuits against governments and corporations have spread across 28 countries, according to a new analysis.
The study reveals that more than 1,300 legal actions concerning climate change have been brought since 1990.
While the US – with 1,023 cases – remains the leader in climate litigation, other countries are increasingly seeing individuals, charities and states take action.
Joana Setzer, co-author of the report by the Grantham Institute and the London School of Economics, said: "Holding government and businesses to account for failing to combat climate change has become a global phenomenon.
"People and environmental groups are forcing governments and companies into court for failing to act on climate change, and not just in the US. The number of countries in which people are taking climate change court action is likely to continue to rise."
In the two and a half years since Donald Trump became US president, lawsuits have sought to prevent his attempts to undo environmental regulations. An analysis of 154 cases in the report shows that no such reversal of a climate regulation brought before the courts has yet survived a legal challenge.
Countries where legal cases have been taken include Australia, where 94 cases were launched, the UK (53), Brazil (five), Spain (13), New Zealand (17) and Germany (five).
One landmark case in Pakistan four years ago established the right to challenge a lack of action on climate change on the basis of human rights. Asghar Leghari, a farmer in the south Punjab region of Pakistan, took the government to court claiming it was violating his human rights by failing to tackle the impacts of climate change.
He alleged that his leaders were failing to ensure water, food and energy security in the face of the challenges posed by climate change. The court found in his favour, and one of the outcomes was the establishment of a climate change commission.
The Urgenda Foundation case against the state of the Netherlands successfully argued for the adoption of stricter emissions reduction targets by the government. The result is the subject of an appeal.
More recently, an action was filed before the UN human rights committee in May this year by a group of eight people who live in the Torres Strait Islands off the northern tip of Australia. It calls on the Australian government to reduce its greenhouse gas emissions and adopt adequate coastal defence measures in consultation with the island community.
The report, published on Thursday, says: "Climate change litigation continues to expand across jurisdictions as a tool to strengthen climate action.
"The rise in strategic and routine cases, a ramp-up in legal action by NGOs, the expansion of climate change suits into other areas of law, and improvements in climate science suggest that the use of climate change litigation as a tool to effect policy change is likely to continue."
Related: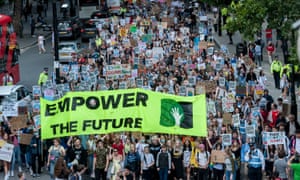 Ronald dela Rosa says 'shit happens during operations' after three-year-old girl killed
Philippines senator defends police over toddler's death during drugs raid – video
A senator who oversaw the most violent period in the Philippines' war on drugs has dismissed the killing of a three-year-old girl in a police drug operation as collateral damage, stating that "shit happens".
Ronald dela Rosa, who was the police chief running President Rodrigo Duterte's crackdown on drugs before he was elected as a senator two months ago, defended the shooting by police during a sting operation last week.
"We are living in an imperfect world," Dela Rosa said on Thursday. "Would a police officer want to shoot a child? Never, because they have children as well. But shit happens during operations."
He said the three-year-old, named Kateleen, had been used as a human shield by her father, a suspected drug dealer, during the police raid in a province east of the capital, Manila. Two suspected drug dealers and an undercover police officer were also killed in the operation.
A police spokesman, Bernard Banac, also defended the actions of the police and said the girl's father had pulled a gun on officers first. "It cannot be helped if there was an accident," Banac said. "He used his daughter as a human shield."
The girl's mother disputes this version of events. Twenty police officers have been suspended and an investigation is ongoing.
Kateleen is thought to be one of the youngest victims of Duterte's violent crackdown on drug dealers in the Philippines. Since 2016 police have had unprecedented powers to track down and if necessary shoot-to-kill any suspects.
The official death toll in the drug war stands at just over 5,000, including dozens of children, though this falls well short of estimates given by human rights groups and campaigners for victims, which vary from 12,000 to 20,000. Rights groups say many of the undocumented killings were carried out by "death squads" and unofficial militias.
The international criminal court (ICC) is carrying out preliminary investigations into Duterte to determine whether his drug war may constitute crimes against humanity. On Thursday more than a dozen countries formally called on the United Nations human rights council to open an investigation into the war on drugs in the Philippines.
Duterte's spokesman said this week that the calls for an investigation were "outrageous interference" by "foreign propagandists".
Reuters contributed to this report

World Politics
United States
Ben Jennings on Donald Trump's meeting with Kim Jong-un – cartoon
Trump criticized for making himself center of 45-minute speech
The McGlynn: "I know not what course others may take; but as for me, give me a non-stop to LaGuardia, or give me death!"—Patrick Henry 
And: When you find out your flight has been cancelled due to bad weather you and the Continental Army will have to spend time at Valley Forge
Trump criticized over Fourth of July event