27 Nov

News
News
Curbs on dealings with central bank and funding for projects announced amid reports of deadly clashes inside country.
Last Modified: 27 Nov 2011 16:19 GMT
Foreign minister tells US secretary of state that incident that left 25 soldiers dead is "totally unacceptable".
Last Modified: 27 Nov 2011 10:50 GMT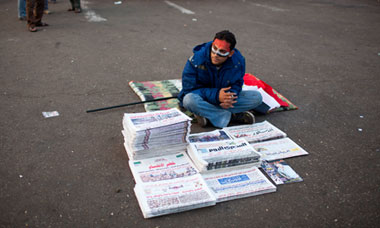 They were a key part of the Arab spring but the country's secular forces are failing to make political headway
Africa
Egypt's military rulers today said that parliamentary elections will start on schedule next week despite escalating unrest and they rejected protesters' calls for them to immediately step down.