13 Feb

News
News


Car explosion at embassy in New Delhi injures four, and grenade found on car in Tbilisi is defused.
Last Modified: 13 Feb 2012 16:57 GMT
General elections announced for April, hours after parliament approved new austerity cuts and protests raged in Athens.
Last Modified: 13 Feb 2012 16:09 GMT
Henrique Capriles wins primary, becoming only candidate to challenge Hugo Chavez in presidential poll.
Last Modified: 13 Feb 2012 16:27 GMT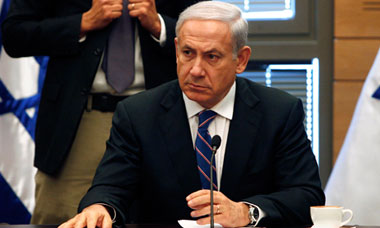 PM vows to act 'with a strong hand' against terrorism after blast in New Delhi and discovery of device in Tbilisi
The Fukushima nuclear power plant. Photograph: AFP/Getty Images
Temperature inside No 2 reactor may have risen to 82C, and Tepco reportedly steps up cooling efforts
Concern is growing that the
Fukushima
Daiichi
nuclear power
plant in
Japan
is no longer stable after temperature readings suggested one of its damaged reactors was reheating.
The plant's operator, Tokyo Electric Power (Tepco), said the temperature inside No 2 reactor – one of three that suffered meltdown after last year's earthquake and tsunami – may have reached 82C on Sunday………………..