23 Mar

News
News

Syrian president's wife and mother among latest figures to be targeted by European Union assets freeze and travel bans.
Last Modified: 23 Mar 2012 15:34 GMT
Authorities reject allegations that intelligence failings allowed a known extremist to kill seven people.
Last Modified: 23 Mar 2012 16:25 GMT
Thousands rally in protest over death of 17-year-old Trayvon Martin, killed by "self-appointed neighbourhood watchman".
Last Modified: 23 Mar 2012 14:37 GMT
Afghans hoping to escape violence and a lack of economic prospects at home face new challenges and new abuses in Europe.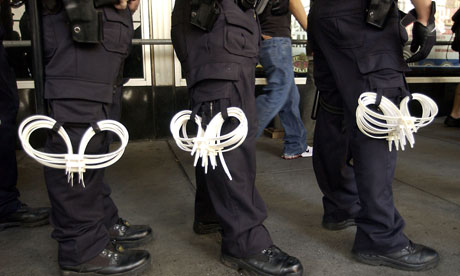 Undercover officers attended meetings and kept files on liberal political groups, particularly those opposed to racial profiling
23 Mar 2012: Lawsuit brought by family members claims Trinity Broadcasting Network founder and his wife bought their jets with sham loan
……..The suit filed by Joseph McVeigh makes the most damning allegations claiming: "unlawful and unreported income distributions to Trinity Broadcasting's directors" including "multiple jet aircraft, including a $50m Global Express luxury jet aircraft purchased for the personal use of the Crouches through a sham loan … as well as an $8m Hawker jet aircraft purchased by Trinity Broadcasting for the personal use of director Janice Crouch."…………….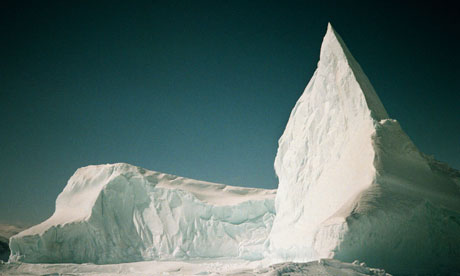 That's not a question you should be asking – it's a matter of empirical evidence, not belief
Climate change is not a matter of belief, but of empirical evidence. Photograph: Etsa/Corbis
This may seem like an odd question for a climate scientist to ask, but it is one I am constantly asked now. The typical discussion starts: "I know that the climate is changing, but hasn't it always changed through natural cycles?" Then they will often give an example, such as the medieval warm period to prove their point.
Those asking the question include a wide range of people I meet in the pub, friends, politicians and increasingly even some of those active in sustainable development and the renewable energy businesses. What I find interesting is that I have known many of these people for a long time and they never asked me this before………………..
"My son did not deserve to die," Tracy Martin