10 Apr

News

News

 Foreign minister pledges commitment to Annan ceasefire plan but seeks say in composition of implementation team.
Last Modified: 10 Apr 2012 13:59 GMT
Documents said to be found in office of Libya's ex-spy chief suggest UK had role in rendition of dissident man and wife.
Last Modified: 10 Apr 2012 08:15 GMT
Residents in Homs and Hama report shelling and tanks on streets as tensions grow over shooting at a Turkish refugee camp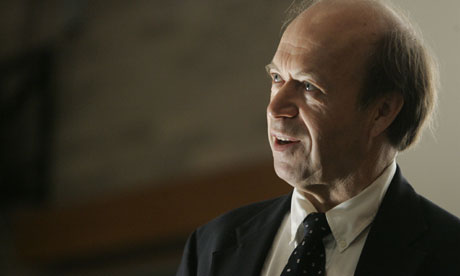 Prof Jim Hansen: 'We're handing future generations a climate system which is potentially out of their control'. Photograph: Melanie Patterson/AP
By Severin Carrell
Prof Jim Hansen to use lecture at Edinburgh International Science Festival to call for worldwide tax on all carbon emissions
Averting the worst consequences of human-induced climate change is a "great moral issue" on a par with slavery, according to the leading Nasa climate scientist Prof Jim Hansen.
He argues that storing up expensive and destructive consequences for society in future is an "injustice of one generation to others".
Hansen, who will next Tuesday be awarded the prestigious Edinburgh Medal for his contribution to science, will also in his acceptance speech call for a worldwide tax on all carbon emissions………………………