26 May
News

News

Children among scores of people reportedly killed in Homs province, as UN chief calls violence "unacceptable".
Last Modified: 26 May 2012 13:33 GMT

Muslim Brotherhood's Mohammed Morsi to face Mubarak-era official Ahmed Shafiq, disappointing pro-revolution Egyptians.
Last Modified: 26 May 2012 06:45 GMT

Spokesman confirms detention of Paolo Gabriele, who leaked documents alleging intrigue and graft inside Vatican.
Last Modified: 26 May 2012 14:36 GMT

The chilling story of the social media activist who dared to denounce the Syrian regime to a foreign media outlet.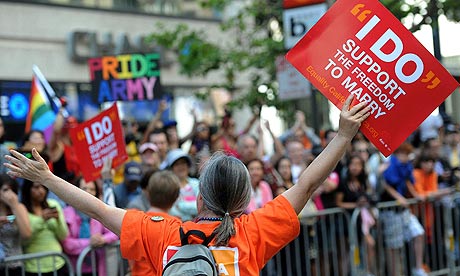 District court judge in California is third federal judge to issue a similar ruling over 1996 Defence of Marriage Act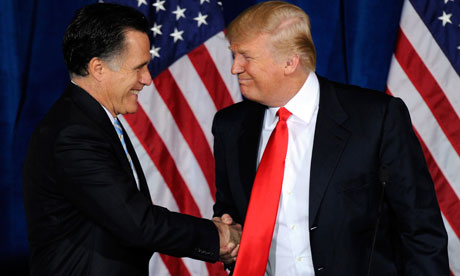 Mitt Romney is strengthening his ties to Donald Trump just as the real estate mogul claims Obama was born in Kenya, again
Romney and Trump are planning two fundraisers, the first includes a guest appearance by Newt Gingrich. Photograph: Ethan Miller/Getty Images
When Mitt Romney sheepishly accepted Donald Trump's endorsement in a hastily arranged ballroom ceremony in Las Vegas in February, the political world scratched its collective head. Even Fox News polls showed that a Trump endorsement would be more likely to hurt a presidential candidacy than to help.
It now appears that whatever motivated Romney's initial embrace of Trump, the two remain close. The Republican presidential candidate is strengthening his ties to the real estate mogul – and relying more on his fundraising – even as Trump demonstrates increasing adherence to cracked-mirror politics………………………..

Syria: children slaughtered as regime unleashes 18-hour attack on town

26 May 2012: Many children among dead as town of Houla in Homs province is attacked by Syrian forces, according to activists