03 Jun
News

News

Extra forces deployed to port city of Tripoli after Syria-linked sectarian clashes claim at least 12 lives.
Last Modified: 03 Jun 2012 13:27 GMT
Syrian president in address to parliament says country's unrest has taken bloody toll but defends government's actions.
Last Modified: 03 Jun 2012 14:05 GMT
State prosecutor's office says process of filing appeal has started, as further protests expected.
Last Modified: 03 Jun 2012 15:23 GMT
D. Parvaz03 Jun 2012 11:18 GMT
As nation prepares to hold first post-Gaddafi elections, journalists lament absence of legal protections.
Massachusetts special- needs facility is believed to be the only one in the world that uses 'aversive therapy' in treating children
The UN's special rapporteur on torture has made a formal approach to the US government over a special-needs school near Boston that inflicts electric shocks on autistic
children
as a form of behavioural control………………………….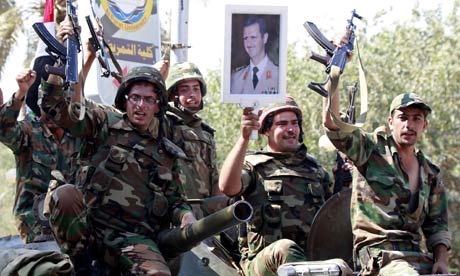 As UN envoy warns of all-out war, a major has provided crucial evidence on the Houla killings
3 Jun 2012:
Ten suspected militants killed as they gathered in mourning after two others were blown up by US missiles the day before