17 Aug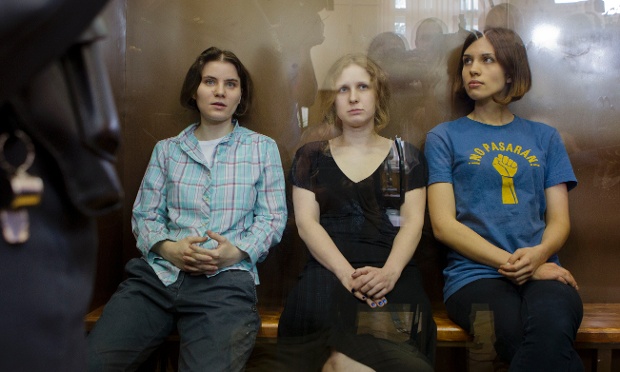 Members of feminist punk band convicted over anti-Putin protest at Moscow cathedral
News

News

Police chief says 34 dead and 78 injured in crackdown on striking workers at platinum mine in North West province.
Last Modified: 17 Aug 2012 12:49 GMT
Punk rock trio given two-year jail terms for performed a song critical of President Putin in a church.
Last Modified: 17 Aug 2012 14:13 GMT
Mayor of Dallas city announces emergency after mosquito-borne West Nile virus claims 17 lives.
Last Modified: 17 Aug 2012 03:11 GMT
Five of the 14 who landed on disputed island face questioning in Okinawan capital, as China demands their release.
Last Modified: 16 Aug 2012 11:25 GMT
Are US authorities increasingly trying to limit user freedom on the internet in the name of national security?
The Environment
Severe summer heat caused by humans not natural events, says Nasa
scientist
The relentless, weather-gone-crazy heat that has blistered the United States
and other parts of the world in recent years is so rare it cannot be anything
but man-made global warming, a top Nasa scientist says.
Palm trees could grow in the Antarctic if climate change continues unabated,
new research has shown – just as they did 55 million years
ago.