02 Mar

'A positive, inspiring but realistic story of an incredible journey'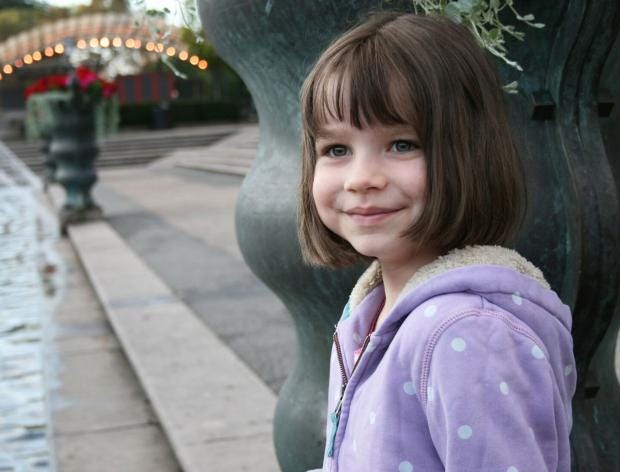 .6-year-old Iris Grace / Photo by Arabella Carter-Johnson
The book itself tells the family's story, illustrated with photographs and Iris's paintings, and documents the fantastic progress Iris, now aged six, has made over the past few years, with help from her therapy cat Thula.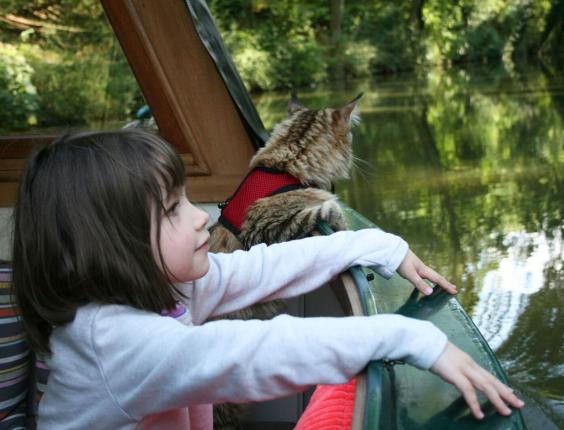 6-year-old Iris Grace / Photo by Arabella Carter-Johnson
Last Iris went on her first trip abroad to Sweden, for the wedding of Arabella's brother, and they are now planning more travels for 2016.
"Her speech is improving and she is speaking in short sentences but conversation is still difficult. Gemini (a speech therapy programme) still plays a big part in her therapy and I would highly recommend it to other parents," Arabella says.
Click above painting for more paintings
Arabella also wants to work to ensure that the media doesn't overlook other children who may not share the same unique talent as Iris.
"Her gift has given us the opportunity to show people there is another way: gentle methods following a child's interest," she says. "My hope is that people are inspired and can see that there is a future, a bright one.

The book has given me the chance to tell the full story, the dark times and the light. It documents the early days, the diagnosis, how we found a key into Iris's world and then the arrival of Thula, and all that came after that.
"Through our story it becomes clear that it wouldn't matter if that interest had been something like watering cans or shells, we would go with it and find ways to connect with her. There is always a way, always a spark of interest to follow."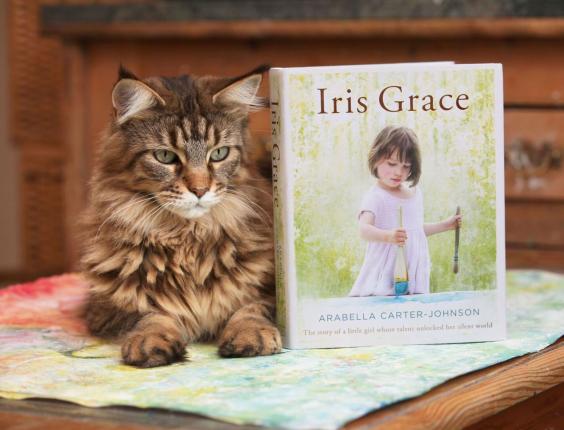 Thula the cat poses next to new book Iris Grace by Arabella Carter-Johnson