05 Oct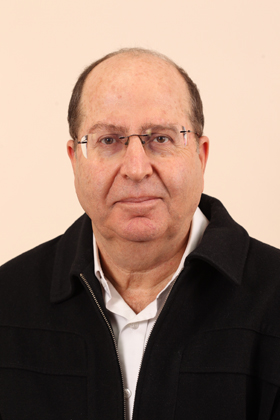 Last Tuesday Israeli Defence Minister Ehud Barak branded a bid to have him arrested in Britain "absurd"
By Agence France-Presse, October 5, 2009


JERUSALEM — Israel's vice Prime Minister Moshe Yaalon recently cancelled a planned trip to London over fears that he could be put on trial for alleged war crimes, his spokesman said on Monday.
He called off the trip for fear pro-Palestinian groups in London might seek his arrest for his role, as military chief-of-staff at the time, in the 2002 deaths of 15 people, among them a Hamas leader and eight children.
Yaalon, who is also strategic affairs minister, had been invited to attend a fund-raising dinner hosted by the British branch of the Jewish National Fund, but the foreign ministry's legal team advised against it.
Yaalon was military chief-of-staff when an Israeli warplane dropped a one-tonne bomb in Gaza City which killed Salah Shehadeh, the head of the armed wing of Hamas, and 14 civilians, including his wife, in July 2002.
Last Tuesday Israeli Defence Minister Ehud Barak branded a bid to have him arrested in Britain "absurd" as he attended the governing Labour party's annual conference.
British activists had sought his arrest over Israel's 22-day offensive in Gaza at the start of this year, when more than 1,400 Palestinians and 13 Israelis were killed. The request was denied on the grounds of diplomatic immunity.