18 Aug
By Sara Gates
Posted: 08/18/2012  9:59 am Updated: 08/18/2012  6:00 pm
If 11-year-old Luis Paredes is not in his bed at 3 a.m., he can usually be found drawing or doodling — something he's been doing since he was 2 years old. Art may be Luis' creative outlet but it has also helped him connect with his peers in school and make friends. Luis was diagnosed with autism, a disorder that affects the development of key social skills.
Luis' artwork was recently selected for a national art exhibition in Washington, D.C. The annual contest asks young artists from every state to submit an artistic response to the prompt "What Inspires Me." Two students are selected from each state, and the District of Columbia, and their art is then showcased as part of the 2012 Annual CVS Caremark All Kids Can CREATE National Art Exhibition at the Martin Luther King, Jr. Memorial Library.
Luis, who lives in the Bronx, faced stiff competition in New York, but his entry, along with that of another fifth grade student, beat out dozens of others to claim the top two spots in the state. Showing what inspires him, Luis sketched a poignant picture of a "Whites Only" cafe entitled "The Greensboro Four." The colored drawing shows four male figures of different races seated along the bar with their heads turned toward the viewer.
See Luis' winning entry in the gallery below.
"We are happy to recognize and support this diverse group of talented young artists," said Betty Siegel, director of VSA, one of the sponsors of the annual exhibition. "Programs like this are crucial for promoting inclusive arts education opportunities."
Originally from Peru, Luis and his family relocated to the Bronx, where Luis has been working with an art teacher, Tany'a Wells-Vasquez, for the past six years at P.S. X017.
Luis has shown quite an affinity for drawing, dabbling in mixed media — oil pastels and acrylic paint — and landscape art, using watercolors.
For the competition, sponsored by VSA, an international organization on arts, and CVS Caremark, Wells-Vasquez chose the Greensboro Four as the topic and asked her students to draw what they felt after learning about the history of the sit-in.
Wells-Vasquez said she was impressed by how well Luis was able to empathize with the story and understand the emotions of the time, transmuting them into a work of art.
"His sensitivity in capturing the feelings was just really remarkable," Vasquez-Wells told The Washington Post.
As for Luis' family, his father Luis Paredes Sr. believes he could have a real future in art, following his inclusion in the nationwide competition.
"There are no words to express how it feels. Sometimes it's difficult but I am so happy and proud of Luis," Paredes told NBC Latino.
Check out the gallery below to see examples of Luis' artwork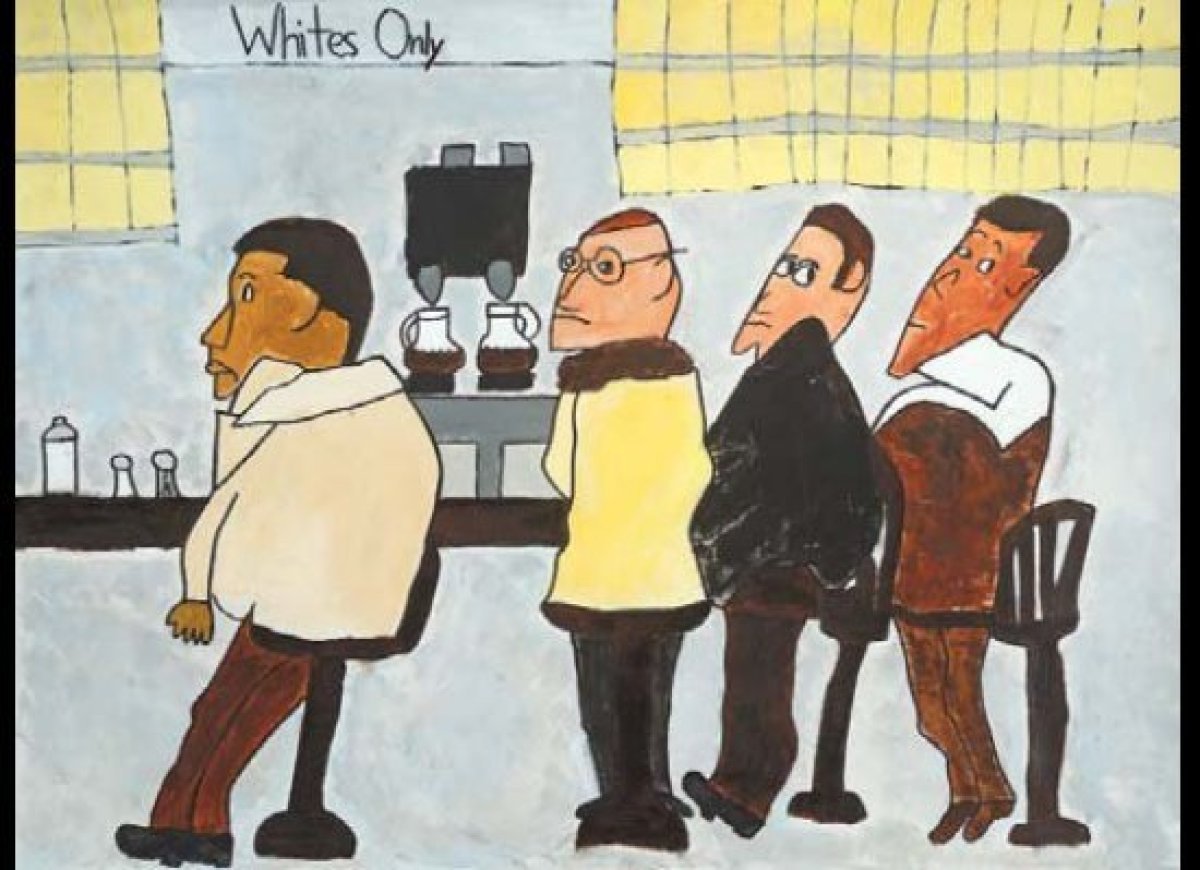 "The Greensboro Four"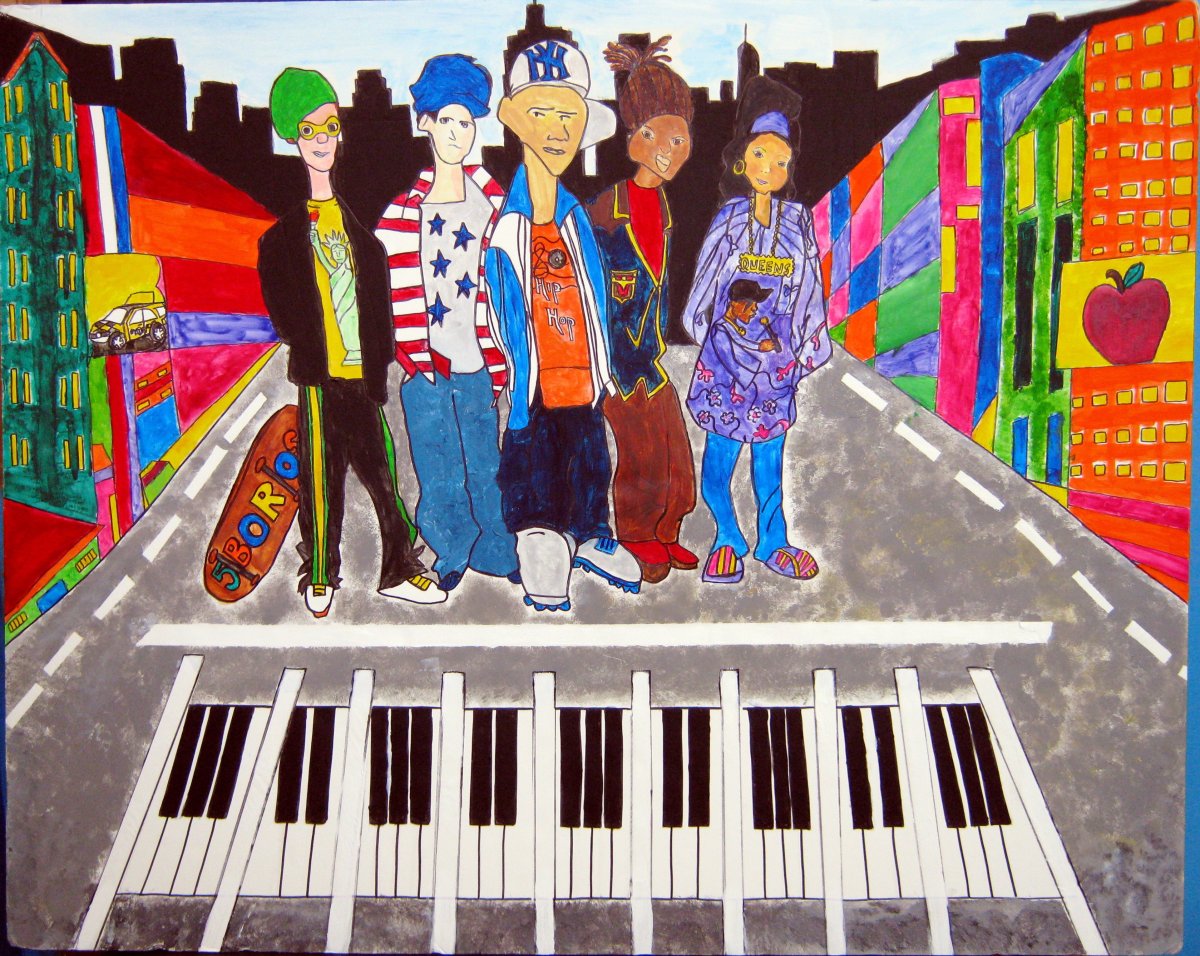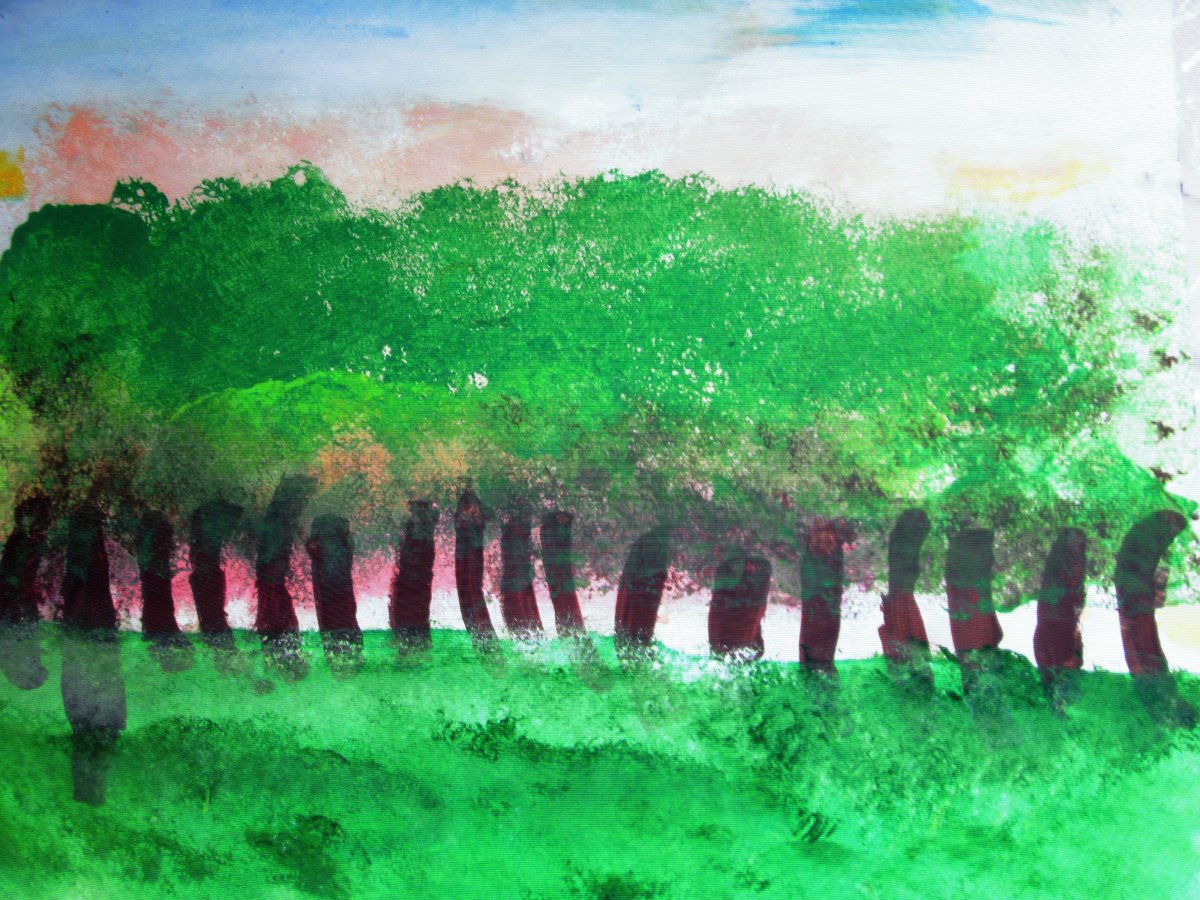 "Cloud Dance"