24 Feb
Nearly all of these are English-edition daily newspapers. These sites have interesting editorials and essays, and many have links to other good news sources. We try to limit this list to those sites which are regularly updated, reliable, with a high percentage of "up" time.

Danes have contributed over 50 million kroner to the issue over the last two years
By Christian W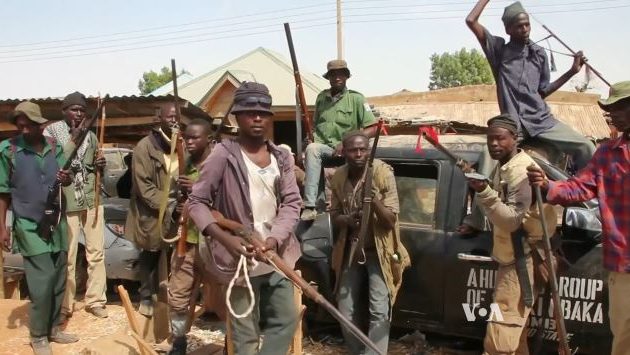 The Lake Chad region is in turmoil (photo: VOA)
The government has decided to give 20 million kroner in aid to UNICEF's efforts to help children and former child soldiers who have escaped the clutches of the terror organisation Boko Haram in Nigeria and neighbouring countries.
The million-kroner aid pledge was unveiled today at a donor conference in Oslo concerning the humanitarian crisis taking place in Nigeria and the Lake Chad region by the nation's borders with Cameroon, Chad and Niger.
"On my trip to Niger in January this year, I witnessed the poverty and instability that is indicative of great portions of the region," said Ulla Tørnæs, the development minister.
"It affects innocent children and their families. The nations don't have the opportunity to take care of the many people who have fled from and have been displaced by the conflict with Boko Haram. So we will contribute a further 20 million kroner in humanitarian aid to Nigeria and its neighbours.
Tørnæs emphasised that the extent of the humanitarian crisis was very serious and that the Danish contribution would go to the treatment of undernourished children, access to drinking water, education and the reintegration of former child soldiers into society.
It is estimated that over 10 million people in the region are in need of help due to the serious food insecurity and instability caused by Boko Haram.
Denmark contributed with 31.6 million kroner to the victims of Boko Haram in 2016.

Politics
Strikers at Momentive, a New York chemical plant partially owned by Donald Trump's billionaire 'jobs czar' Stephen Schwarzman, had been hoping for a better deal under Trump. But after 105 days of industrial reaction, they are returning to an uncertain future, one shared by many blue collar workers in the US
Suspect Adam Purinton reportedly shouted 'go back to your country' before shooting dead Indian Srinivas Kuchibhotla
The killing of an Indian-born engineer in a Kansas bar by a man reported to have shouted "go back to your country" before opening fire has sent shockwaves through India.
Srinivas Kuchibhotla, 32, and his friend Alok Madasani, both employees at tech company Garmin, were having a drink at a bar on Thursday when Adam Purinton, 51, allegedly shouted racist slurs at the pair and opened fire. Kuchibhotla, who was an aviation systems engineer, died in hospital. Madasani and Ian Grillot, a third man who had stepped in to defend the pair, were injured.
Purinton, a navy veteran, has been charged with murder. Eyewitnesses say he believed the victims were of Middle Eastern origin and shouted "go back to your country" before shooting. Authorities have not yet classified the attack as a hate crime.
The incident has been front page news in India, which provides the US with some of its most skilled and highly educated workers. Sushma Swaraj, India's minister of external affairs, tweeted:

Madasani's father was quoted by the Deccan Chronicle newspaper as saying: "After this nightmarish incident, do we really need to go to work in the US?"
The shooting has sparked widespread concern among Indian parents who have children living in the US. One parent, Sreemala, from Kuchibhotla's home state of Telangana, told NewsMinute: "My daughter is working in the US. I have made it mandatory for her to call me twice a day after the recent incidents happening in US.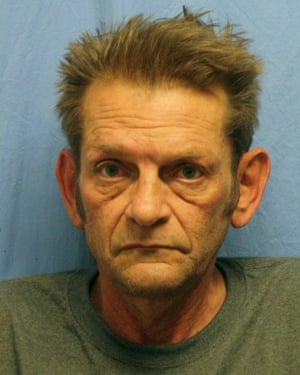 Adam Purinton. Photograph: Henry county sheriff's office/EPA
"Last week, she forgot to call me at night and her phone was unreachable. I cannot explain my situation in words. I couldn't sleep the whole night. After Trump, it has become worse. Earlier, there used to be frequent robbery on the streets, but now they are shooting our children. How we are supposed to stay calm?"
In India, newspapers and television reports covered the Kansas shooting extensively, with editorials raising concerns about the safety of Indians in the US, and headlines labelling Grillot a hero. The 24-year-old was shot in the hand and chest as he tried to stop Purinton. In a video from his hospital bed, he said: "I was just doing what anyone should have done for another human being. It's not about where he's from, we're all humans."
Since Donald Trump's election, Indians have also been alarmed by his remarks about tightening the H1-B visa programme for skilled foreign workers.
The Hindu American Foundation condemned the killing, saying: "The murder of Kuchibhotla is the first reported bias-motivated fatality in the United States after the bitter presidential election."
The US embassy in Delhi also condemned the shooting. "The United States is a nation of immigrants and welcomes people from across the world to visit, work, study and live," the US chargé d'affaires, MaryKay Carlson, said in a statement.
"US authorities will investigate thoroughly and prosecute the case, though we recognise that justice is small consolation to families in grief."