20 Mar
Nearly all of these are English-edition daily newspapers. These sites have interesting editorials and essays, and many have links to other good news sources. We try to limit this list to those sites which are regularly updated, reliable, with a high percentage of "up" time.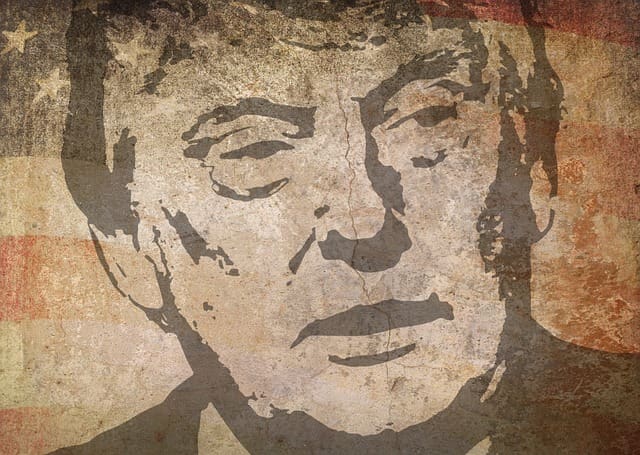 'Fake news' is more than just a nuisance. It's a destructive lie. But as figures like Donald Trump show, people will believe anything if told enough times. What's worse is that Trump is now trying a move from Hitler's playbook. And it was the mainstream media that gifted him with the opportunity.
It's now the job of all citizens to fight back.
The roots of 'fake news'
'Fake news' became a media controversy years ago. 'Bad science' has been used to fuel healthcare scams. Misleading or false advertising has been met with legal challenge. Early opposition has been largely ignored, making room for political figures to join the party. And with the Facebook boom, the spread of 'fake news' grew exponentially.
In short, Trump didn't create the term 'fake news'. But he has jumped on the bandwagon. And he's turned it around on critical media outlets that, while rallying against falsehoods, have occasionally helped unverified reports to go viral online.
A move from Hitler's playbook
Throughout history, careful manipulation of the media has facilitated population control. The use of hyperbolic terms, discrediting rivals on shaky allegations, and inspiring emotional responses is almost a science. And often, he who shouts loudest is heard (and, more worryingly, believed) the most.
One notable example of this is Adolf Hitler, who used the phrase 'lügenpresse' (lying press) to attack all media outlets that questioned the Nazi party. And Nazi atrocities were allowed to happen in part because of an effective brainwashing of the German population; a key part of which was the discrediting of opposition media outlets.
Today, some Trump supporters have happily adopted the word lügenpresse. And Trump himself has gone with a slight variant – 'fake news'. But the method is the same: to strengthen the trust of supporters and sow a seed of doubt in the minds of opponents, accuse your critics of lying.
History shows us how well this tactic can work.
How method transcends politics
Fake news from Team Trump like the 'Bowling Green Massacre' and the Swedish 'incident' are political moves that each have a role. Create an enemy. Confuse the people. And if we recognise this technique, we can understand its power.
Trump has the richest cabinet in US history. He's launched a crackdown on immigrants. And he has an obsession with TV ratings. By publicly accusing journalists of 'fake news', he can get away with regularly courting controversy, while strengthening his own profile and disguising his xenophobia as patriotism.
Create fear and anger. Silence opposition. The Orwellian trope is tiring.
Fighting back – Spotting fake news
The solution to such propaganda is resistance. Using terms like 'fake news' or 'alternative facts' simply distracts us from the reality that anything but truth is a lie. It's deceit – whether conscious or not.
So we need to resist. To appraise all news sources. And where we find problems, flag them. We mustn't remain silent. We must call the powerful out on their lies.
Some simple steps to spot fake or misleading news are:
Before all else, is the article clearly labelled as satire? Remember that not everything published online is actual news.

Consider the source of the report. If you double check it, does the story stand up? Does the source actually say what the article claims?

Look at the author. Check for other work they've written. See how well they link back to original sources.

Only share a story once you've actually read it and you trust the fact-checking within.

If at all unsure, ask the experts. Send a message to the author or their source.
Truth can win…
Truth needs little to conquer lies. Just recognition and communication. As NSA whistleblower Edward Snowden said recently:

U.S. Politics
Sir Peter Westmacott, writing in the Guardian, has accused the White House of 'peddling falsehoods' by suggesting British intelligence spied on Trump Tower
The former British ambassador to Washington, Sir Peter Westmacott, has issued a withering criticism of Donald Trump and his inner circle, accusing them of making absurd, unthinkable and nonsensical claims about the UK's involvement in alleged wiretapping of Trump Tower that he warns could damage close ties between the two countries.
Writing in the Guardian, Westmacott accuses the White House of not only "peddling falsehoods" that the British intelligence agency GCHQ assisted then president Barack Obama in tapping Trump's New York phones, but of potentially harming intelligence cooperation across the Atlantic.
His comments come as the Republican chair of the House of Representatives intelligence committee has said he has seen no evidence to back Trump's claims, and as a Republican member of that panel said the president should apologise to Britain.
"This is a dangerous game," Westmacott writes. "The intelligence relationship between Britain and America is unique and precious. It is critical to our shared efforts to counter terrorism."
Westmacott adds that "gratuitously damaging it by peddling falsehoods and then doing nothing to set the record straight would be a gift to our enemies they could only dream of".
The former ambassador's excoriating remarks are all the more remarkable given that he stepped down from his role as the UK's representative in Washington as recently as January 2016.
His unrestrained putdown of Trump's refusal to correct the unsubstantiated wiretapping allegations – which Westmacott ascribes acerbically to the president's "famous reluctance to admit mistakes" – is a clear indication of the intensity of British anger at having been dragged into what is seen as a controversy entirely of Trump's own making.
Such a searing attack from a senior former UK diplomat adds to the heat on Trump and his team as the wiretapping furore enters its third and possibly decisive week. The president dropped the bombshell on 4 March, claiming in a tweet that Obama had tapped his phones during the presidential election, and has engaged in an increasingly desperate effort to stand by the charge ever since.
On Monday the powerful intelligence committee of the House will hear testimony from the FBI director, James Comey, and Admiral Mike Rogers, head of GCHQ's equivalent in the US, the National Security Agency. Both are certain to come under heavy questioning as to whether there is any evidence of wiretapping, or surveillance of any kind, at Trump Tower under Obama's instruction.
In advance of the key hearing, Trump came under a barrage of fresh criticism on the Sunday political talkshows from members of the House intelligence committee, including those from the president's own party.
The chairman of the House committee, Republican Devin Nunes, made clear that having read a Department of Justice report into the affair that was delivered to him on Friday, there was no evidence of a physical wiretap on Trump Tower, nor any evidence that the Fisa court that oversees the intelligence agencies had approved any surveillance.
"There was no Fisa warrant that I'm aware of to tap Trump Tower," Nunes told Fox News Sunday, adding: "I don't think there is anyone in the White House today that is under any type of surveillance at all."
Another Republican, Will Hurd, went further and said it was time for Trump to apologise to the UK. The representative, who had a nine-year career as a CIA agent, said it was important to say sorry "for the intimation that the UK was involved in this as well".
With the Republican Climate Resolution, Climate Solutions Caucus, and Climate Leadership Council, Republicans are trying to end their party's climate denial
While the Trump administration is veering sharply toward climate science denial, 19 House Republicans have taken steps to pull the party in the direction of reality, and the need to combat the threats posed by human-caused climate change.
The Republican Climate Resolution
Last week, Congresswoman Elise Stefanik (R-NY), Congressman Carlos Curbelo (R-FL), and Congressman Ryan Costello (R-PA) led a group of 17 House Republicans in introducing a resolution that calls on Congress to develop policies to tackle climate change.
The Republican Climate Resolution recognizes that environmental stewardship is a conservative principle, that policies should be based on scientific evidence and quantifiable facts, that climate change is having negative impacts and is viewed by the Department of Defense as a threat multiplier, and that we can and must take meaningful action to address these threats in a manner that doesn't constrain the American economy:
…be it Resolved, That the House of Representatives commits to working constructively, using our tradition of American ingenuity, innovation, and exceptionalism, to create and support economically viable, and broadly supported private and public solutions to study and address the causes and effects of measured changes to our global and regional climates, including mitigation efforts and efforts to balance human activities that have been found to have an impact.
The Resolution has thus far been signed by House Republicans representing districts in New York, Pennsylvania, Florida, Nevada, Nebraska, Virginia, New Jersey, Utah, Washington, and South Carolina.
The bipartisan Climate Solutions Caucus
Eleven of the Resolution's signatories are also members of the Climate Solutions Caucus, as are Darrell Issa (R-CA) and Lee Zeldin (R-NY), who have not yet signed the Resolution. The Climate Solutions Caucus is a bipartisan group in the US House of Representatives – currently comprised of 13 Republicans and 13 Democrats – that explores policy options to address climate change.
Caucus members include some prominent conservative Republicans. Darrell Issa is the former chair of the House Oversight and Government Reform Committee, and Mia Love is viewed as a rising star in the party. Love featured in an episode of the acclaimed program Years of Living Dangerously:
Altogether, this makes 19 Republican members of the House of Representatives calling for or developing policies to tackle climate change.
The conservative Climate Leadership Council
The Republican Climate Resolution also follows a proposal by eight Republican elder statesmen in the Climate Leadership Council – including Secretaries of State and Treasury to former Presidents Reagan, George H.W. Bush, and George W. Bush – for the Republican Party to support a bipartisan revenue-neutral carbon tax. The group met with the White House to urge support for this policy. Were President Trump to throw his support behind this bipartisan, free market, small government, economically beneficial solution to climate change, along with the support of these 19 House Republicans, the policy might conceivably gain momentum in Congress.
Rodrigo Duterte uses colourful language, telling European parliament to mind its own business
The president of the Philippines tells the European Parliament to 'mind your own business' and to not 'fuck with us' after it passed a resolution condemning his plans to revive the death penalty for drug convicts. 'Do not impose your culture or your beliefs … on other countries, especially us,' he said in a press conference
Philippine President Rodrigo Duterte has berated the European parliament for passing a resolution condemning his plans to revive the death penalty for drug convicts.
"I'll talk in English," he said, speaking to Filipino expatriates on a two-day state visit to Myanmar. "Do not impose your culture or your belief in what would be a government in this planet. Do not impose on other countries, especially us.
"Why don't you mind your own business? Why do you have to fuck with us, goddamn it?"
Since taking office in July last year, Duterte, nicknamed "the Punisher" for his lethal approach to policing, has led a bloody drugs war that has killed more than 7,000 people. Many of the dead are suspected low-level dealers and alleged drug addicts.
Loved by many in the Philippines for his confrontational style, the president has lashed out at his critics, labelling the United Nations "stupid" and former US president Barack Obama a "son of a whore". He also announced he personally killed criminals, including throwing one suspect to his death from a helicopter.
The Philippine house of representatives approved a version of the death penalty bill this month that will allow the execution of drug convicts by hanging, firing squad, or lethal injection. The draft will now go to the senate.
A resolution delivered by European Union lawmakers last week said it was "deeply alarmed" that the Philippines was planning to reintroduce the death penalty and that it considers capital punishment to be "cruel and inhuman … which fails to act as a deterrent to criminal behaviour."
The text also called for the release of Duterte's highest-profile critic, Senator Leila de Lima, who was arrested last month on drug trafficking charges that the EU said "are almost entirely fabricated".
The body also condemned Duterte's open threats to kill human rights defenders, "credible reports" that Philippine polices falsify evidence to justify extrajudicial killings, and plans to lower the age of criminal responsibility to nine years old.
Following the killing of a South Korean businessman by rogue officers, Duterte halted all police operations in his anti-drug campaign. However, he has asked the army to continue the crackdown on crime.
Family of Darren Rainey, a mentally ill man in prison on a drugs offence, 'heartbroken' that no criminal charges will be brought
Prosecutors in Florida have found no evidence of a crime in the death of a prison inmate left for nearly two hours in a hot shower, concluding that he died accidentally in part because of undiagnosed heart disease and suffered no burn injuries.
A memo released on Friday by the office of Miami-Dade State Attorney Katherine Fernandez Rundle ends a lengthy criminal probe into the 2012 death of 50-year-old Darren Rainey, a man with mental health problems serving a two-year sentence on a cocaine charge.
An attorney for Rainey's family, Milton Grimes of Los Angeles, said in a statement that the family is "disappointed and heartbroken" no charges will be brought.
"This is not justice for Darren, for his family, nor for the mentally ill who have been subject to similar abuse and mistreatment," Grimes said.
The investigation found no evidence that officers at the Dade Correctional Institution regularly used the hot shower to punish or torture inmates, as some of them claimed after Rainey's death.
Assistant state attorneys Kathleen Hoague and Johnette Hardiman said in the 72-page memo that one inmate's assertions that Rainey was screaming for help and had been scalded to death were unfounded.
"The evidence fails to show that any correctional officer acted in reckless disregard of Rainey's life," they wrote.
Rainey was taken to the shower on June 23, 2012, after he had smeared faeces on himself, the walls of his cell and his bedsheets. The shower, which was operated from an adjoining room by a corrections officer to prevent inmates from turning it off, was activated but Rainey refused to stand under the water, according to the memo.
Officer Roland Clarke told Rainey he couldn't go back to his cell until he washed off. Finally, Rainey said he would comply and asked for soap, which he was given, the memo says.
After starting to wash, Rainey said, "No, I don't want to do this," and leaned on a wall away from the water, Clarke told investigators. Officers continued to check on him, and finally after about two hours the decision was made to take Rainey out of the shower, but he was found lying face up in about 3 inches (8 centimeters) of water with no pulse and not breathing.
One inmate, Harold Hempstead, said he heard Rainey yelling and kicking at the shower door, saying, "I'm sorry. I won't do it any more" and "I can't take it no more." The prosecutors found Hempstead's claims, which he repeated to several news outlets, were not supported by other evidence, including video footage from inside the prison.
"Hempstead's testimony is inherently unreliable and therefore not credible," Hoague and Hardiman wrote.
Several witnesses said Rainey's skin appeared to be peeled back or reddish in some spots — one inmate claimed he looked like a "boiled lobster" — but an autopsy found this "slippage" was most likely caused by friction or pressure on his moist and warm skin. This could have happened during efforts to revive him, such as chest compressions, or when officers carried him out of the shower initially, the memo said.
Nearly all of these are English-edition daily newspapers. These sites have interesting editorials and essays, and many have links to other good news sources. We try to limit this list to those sites which are regularly updated, reliable, with a high percentage of "up" time.