15 Apr
Nearly all of these are English-edition daily newspapers. These sites have interesting editorials and essays, and many have links to other good news sources. We try to limit this list to those sites which are regularly updated, reliable, with a high percentage of "up" time.

U.S. Politics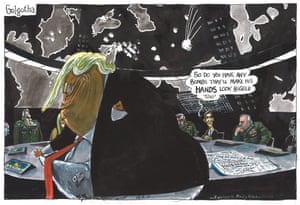 After suffering multiple injuries – including a concussion – as he was removed from plane, David Dao could become a 'poster child' for passenger mistreatment
Associated Press
The attorney of David Dao, the passenger forcibly removed from a United Airlines plane, says Dao will likely sue the company over the incident. Attorney Thomas Demetrio told reporters on Thursday that United has a culture of bullying its passengers, before detailing the list of injuries sustained by passenger Dao during the incident
David Dao, the passenger violently dragged from his seat by police on a United Airlines flight, will need reconstructive surgery, his lawyer has said.
Dao was trying to return from a California vacation with his wife when he refused to give up his seat to an airline crew member on a full flight.
Now his lawyer hopes the 69-year-old grandfather and Kentucky physician, who suffered a concussion and lost two teeth when he was dragged off the plane at Chicago's O'Hare international airport, becomes "a poster child" for the mistreatment passengers suffer at the hands of the airline industry.
"It took something like this to get a conversation going," attorney Thomas Demetrio said at a news conference Thursday.
Demetrio said the video showed an extraordinary instance of something that happens too routinely: airlines overbooking flights then bumping paying customers.
It also exposed a corporate culture in which airlines – and United in particular – have long "bullied" passengers, he said. The situation could have been avoided if the airline, which offered $800 travel vouchers and a hotel stay for passengers to rebook on another flight, had simply upped their offer, Demetrio said.
"I hope he becomes a poster child for all of us," he said. "Someone's got to."
Dao, who didn't attend the news conference, was released from a local hospital late Wednesday and will need reconstructive surgery, Demetrio said. He said his client was in a "secure location" because he has been hounded by media, but that he would speak at a future date.
One of Dao's five children, Crystal Pepper, said the family was "horrified, shocked and sickened" by what happened.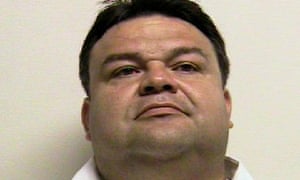 Former Mormon bishop Keith Robert Vallejo, whom a Utah judge called an 'extraordinary, good man' while sentencing him on sexual abuse and object rape charges. Photograph: AP
Associated Press
A Utah judge has caused outcry after he called a former Mormon bishop convicted of rape an "extraordinarily good man" who did something wrong, a judicial oversight organization said on Friday.
In sentencing Keith Robert Vallejo on Wednesday, Judge Thomas Low said: "The court has no doubt that Mr Vallejo is an extraordinarily good man … but great men sometimes do bad things."
Low appeared emotional as he sentenced Vallejo to up to life in prison, the Salt Lake Tribune reported, after a jury found him guilty of 10 counts of forcible sexual abuse and one count of object rape.
One victim said on Friday that Low appeared to care more about the person he was convicting than he did about the victims. She said she planned to file an official complaint against him in the hope of getting him removed as a judge.
"He only cared about the person he was convicting, and I think that is really kind of despicable," said Julia Kirby, 23, who gave the Associated Press permission to publish her name.
Kirby said she was 19 when Vallejo, a relative, groped her multiple times when she stayed at his house while attending Brigham Young University in 2013.
Dozens of complaints have come in since late March, said Jennifer Yim, executive director of the Utah Jjudicial performance evaluation commission.
Low did not return a request for comment submitted through Utah court spokesman Geoff Fattah.
A second victim told police Vallejo raped and groped her while she slept on his couch in 2014 when she was 17. The abuse occurred in Provo, a Mormon stronghold that is home to BYU. Low attended BYU, where almost all students are Mormon, but it is not clear whether he is a member of the faith.
There was no indication that Low had any prior friendship or relationship with Vallejo, said Ryan McBride, the prosecutor on the case. A judge would have to disclose something like that, he said.
McBride called Low's comment inappropriate, and it they may have come in response to more than 50 character letters sent in about Vallejo. McBride said the suspect's brother spoke at the hearing and compared Vallejo to Jesus in making the argument that he is being wrongly convicted.
"I don't think it's wrong to acknowledge the good things that someone has done in their lives," said McBride. "But I think whenever you do that in a case like this, you've also got to say, 'But it doesn't excuse what you've done.'"
"I maintain my innocence," Vallejo said during the hearing after a brief comment on how the justice system bullies people into confessing.
A spokesman for The Church of Jesus Christ of Latter-day Saints said Vallejo was released from his position as bishop after church leaders found out about the accusations.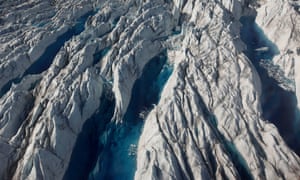 In this July 19, 2011 photo, pools of melted ice form atop Jakobshavn Glacier, near the edge of the vast Greenland ice sheet. Photograph: Brennan Linsley/AP
As humans put more heat-trapping gases into the atmosphere, like carbon dioxide, ice around the planet melts. This melting can be a problem, particularly if the melting ice starts its life on land. That's because the melt water flows into the oceans, contributing to rising sea levels. Right now there are three main reasons that sea levels are rising. First, as ocean waters heat, they expand. Second, melting of ice in Antarctica flows into the ocean. Third, melting of ice on Greenland flows into the ocean. There is other melting, like mountain glaciers, but they are minor factors.
Okay, so how much is melting of Greenland contributing to sea level rise? Estimates are that about 270 gigatons of water per year are melting. The melting of an ice sheet like that atop Greenland can occur from the surface as air temperatures and sunlight warm the upper layer of ice. It can also occur from the edges as ice shelves collapse and fall into the oceans in large chunks.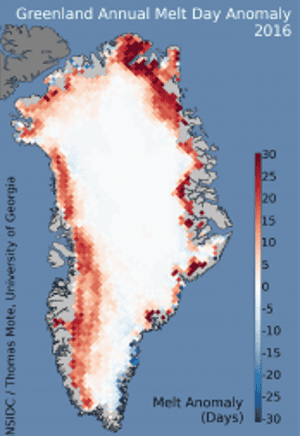 Increase in surface melting from Greenland. Illustration: National Snow and Ice Data Center
For ice-shelf collapse, there's a complex process that occurs at the bottom of the ice. Part of the ice is floating out over water and part of it is grounded on land. Warm water can get underneath the ice, lift it up, and melt the ice from below.
The bedrock underneath the ice sheet is not flat or gradually changing. There are undulations that rise and fall and change the water-ice-ground connection. Topology called "retrograde" can make it easier for ice to melt and can increase the rate of ice shelf collapse. So, scientists have a real interest in learning about the topology of the land underneath ice sheets so they can better predict ice collapse and sea level rise.
This brings us to a new study published by the American Geophysical Union in a journal called Geophysical Letters Review. The scientists use gravitometry to obtain a high-quality picture of the land underneath a very fast moving part of Greenland ice called the Jacobshavn Isbrae. Basically, the scientists flew gravity sensors across the ice at low altitudes and low velocity. These sensors are called accelerometers and they can be used to determine the x, y, and z gravity components. The measurements of the gravity allowed them to attain the local height of the subsurface with greater accuracy than previously known.
As stated in the paper, the motivation for this work was clear:
the fjord bathymetry and glacier bed topography of the lower portion of Jacobshavn Isbrae have remained poorly known. At least not sufficiently to provide reliable information for ice sheet numerical models.
They found that the trough underneath the ice was not symmetrically shaped; the northern part of the trough was deeper than the southern part. Further, the trough was estimated to be 300-400 meters deeper than previously thought. They also showed that the trough is retrograde, which means that it favors a fast retreat of the glacier in the coming years and decades.
Ducks, red deer, cherry blossoms and leopards in the hill forests of Myanmar are among this week's pick of images from the natural world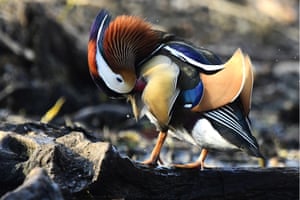 A male mandarin duck displays his colours besides the Bogataya river, outside Vladivostok, Russia
Photograph: Yuri Smityuk/Tass
Nearly all of these are English-edition daily newspapers. These sites have interesting editorials and essays, and many have links to other good news sources. We try to limit this list to those sites which are regularly updated, reliable, with a high percentage of "up" time.