18 Apr
Nearly all of these are English-edition daily newspapers. These sites have interesting editorials and essays, and many have links to other good news sources. We try to limit this list to those sites which are regularly updated, reliable, with a high percentage of "up" time.

U.S. Politics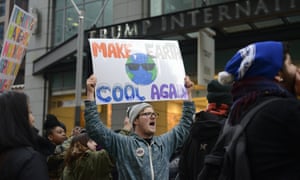 The March for Science will inundate Washington DC with biologists, climate researchers and other advocates. Photograph: NurPhoto via Getty Images
On Saturday, thousands of scientists are set to abandon the cloistered neutrality of their laboratories to plunge into the the political fray against Donald Trump in what will likely be the largest ever protest by science advocates.
The March for Science, a demonstration modeled in part on January's huge Women's March, will inundate Washington DC's national mall with a jumble of marine biologists, birdwatchers, climate researchers and others enraged by what they see as an assault by Trump's administration upon evidence-based thinking and scientists themselves.
The march is a visceral response to a presidency that has set about the evisceration of the Environmental Protection Agency (EPA) and many of its science-based rules, the dismissal of basic climate change tenets by the president and his appointees and a proposed budget that would remove around $7bn from science programs, ranging from cancer research to oceanography to Nasa's monitoring of the Earth.
Many scientists at federal agencies, concerned their work may be sidelined or censored for political purposes, will take the unusual step of publicly damning the administration.
"It's important for scientists to get out of the lab and talk about what's important," said Andrew Rosenberg, who spent a decade at the National Oceanic and Atmospheric Administration and is now at the Union of Concerned Scientists. "You don't check your citizenship at the door when you get a PhD. No one would tell an architect they can't have a view on HUD [the Department of Housing and Urban Development]. That would be nonsense."
Rosenberg said younger scientists, in particular, are increasingly rejecting a stance of studied silence when faced with what they see as threats to their profession.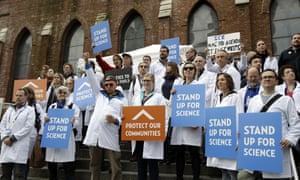 "They don't accept that they have to wait until tenure, comfortable in a lab to maybe then speak out," he said. "Academia is less appealing to many of them these days so they want to know how they can have an impact now. They aren't content that people will just read their papers in academic journals. I think retreating to your lab and hoping it will all go away is not going to be the best strategy."
The idea to march was first tossed around on a Reddit thread in January. One of those on the discussion, University of Texas postdoctoral fellow Jonathan Berman, decided to put the idea into motion. A day or two after being set up, a Facebook page promoting the march had attracted more than 300,0000 members.
The march now has dozens of people grappling with the logistics of the DC march and more than 500 companion events around the world. More than 100 organizations have lent their support, including the institutional heft of the American Association for the Advancement of Science, the world's largest general scientific organization, and the American Geophysical Union.
Retreating to your lab and hoping it will all go away is not going to be the best strategy

Andrew Rosenberg, National Oceanic and Atmospheric Administration
In March, Bill Nye, the bow-tied embodiment of science for many Americans, and Mona Hanna-Attisha, a pediatrician who alerted the world to soaring levels of lead in the blood of children in Flint, Michigan, were named as honorary co-chairs.
Organizers won't commit to an expected number of protestors but are downplaying expectations that it will be anywhere near the scale of the Women's March. The tone is expected to waver between pro-science and anti-Trump. The march will dovetail with the People's Climate March, which will take place a week later.
Signs reading "Make America Smart Again" and "What do we want? Evidence based policy. When do we want it? After peer review" are expected to make an appearance at the science march. Copies of the Lorax will be handed out. There may well be a sea of brain-like knitted hats.
Georgia special election is a test for the Republican brand in the Trump era

>>
Bulletproof T-shirt makers encourage students to question gun carry laws>>
Bernie Sanders and Tom Perez rally red and swing state liberals to 'fight back'>>
Donald Trump to overhaul H-1B visa program that admits foreign workers

>>
Pence prods Pyongyang as Trump stumps with bunny

>>
Donald Trump's first 100 days as president – daily updates

>>
Constitutional referendum took place on unlevel playing field and campaigners did not have equal opportunities, say monitors
Turkish president Recep Tayyip Erdo?an speaks to his supporters in Ankara on Monday and criticises international election observers who have cast doubt on Sunday's referendum result. The vote, which gave Erdo?an sweeping new powers, has been judged by independent observers to have fallen short of international standards
The Turkish referendum on presidential powers took place on an "unlevel playing field" and in a political environment where fundamental freedoms were curtailed, European observers have said.
The observer mission said voting had proceeded in a largely orderly fashion on Sunday, but it criticised a controversial last-minute decision by the country's election board to count unstamped ballots as illegal and lifting an important safeguard against fraud.
They also said the restrictions on media outlets and arrests of journalists ensured the yes campaign backed by the country's president, Recep Tayyip Erdo?an, and the ruling party received the lion's share of coverage, tilting the odds in their favour.
"The 16 April constitutional referendum took place on an unlevel playing field and the two sides of the campaign did not have equal opportunities," said the preliminary report of the mission, a combined effort of the Parliamentary Assembly of the Council of Europe (Pace) and the Office for Democratic Institutions and Human Rights.
"Under the state of emergency put in place after the July 2016 failed coup attempt, fundamental freedoms essential to a genuinely democratic process were curtailed."
On Monday night the Turkish cabinet extended the country's state of emergency by a further three months.
Voters narrowly approved constitutional amendments that will grant sweeping new powers to Erdo?an, arguably one of the most significant developments in the republic's history since its founding after the collapse of the Ottoman empire.
Erdo?an declared victory on Sunday night after a contest in which more than 80% voters turned out. Opposition parties, however, have said they will contest the result and the Republican People's party, the largest bloc in the opposition, said on Monday it wanted the result annulled.
A key challenge rests on the election board's decision late in the day to count unstamped ballots, which would have been invalidated in past elections, and which accounted for about 1.5 million votes. The yes campaign was ahead by 1.1 million votes by the end of the count.
The race was marred by divisive rhetoric, with the government equating no voters with terrorist groups and the opposition accusing the ruling party of seeking to install a dictatorship.
The victory of the yes campaign will consolidate Erdo?an's power, allowing him to run for two more election terms and potentially stay in power until 2029. It will also grant him influential status on a par with the state's founder, Mustafa Kemal Atatürk.
Erdo?an will be able to return to the leadership of the ruling Justice and Development party, granting him oversight over who will run for parliament and greater influence in the choice of judges in the country's highest court.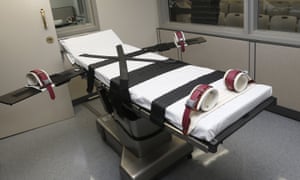 The governor had initially intended to execute as many as eight prisoners in 11 days. Photograph: Sue Ogrocki/AP
Ed Pilkington at Cummins Unit in Arkansas
The US supreme court has ended a dramatic day of legal tussles over Arkansas' unprecedented plan to execute eight prisoners in 11 days, declining to allow the state to go ahead with Monday night's scheduled killings in what amounted to a major victory for the condemned inmates' lawyers and anti-death penalty campaigners.
The nation's highest court took several hours to reach its decision, finally announcing at 11.50pm that it had declined to lift a stay on the execution of Don Davis, 54, imposed earlier in the day by the supreme court of Arkansas.
The ruling brought to three the number of condemned prisoners who have now been spared the audacious execution schedule set by Republican governor Asa Hutchinson in a rush to use a batch of the lethal injection drug midazolam before it expires at the end of the month.
The US supreme court effectively dealt a bloody nose to Hutchinson at the start of his planned 11-day killing spree, which – had it gone according to plan – would have been the most intense burst of executions in the US in more than 50 years.
The outcome is certain to embolden the defense lawyers of the remaining five death-row inmates who still face the gurney, starting with Stacey Johnson and Ledell Lee on Thursday.
Until the decision came down from the US supreme court, officials with the Arkansas department of corrections had been frantically preparing for the execution to go ahead. Davis had been given his final meal of fried chicken, great northern beans, mashed potatoes, fruit punch, and strawberry cake for dessert; witnesses had been put in place in the death chamber, and the execution team was readied.
Hutchinson tried to put a brave face on the night's news. In a statement, he said: "While this has been an exhausting day for all involved, tomorrow we will continue to fight back on last-minute appeals and efforts to block justice for the victims' families."
The governor's spokesman JR Davis encouraged people to reflect on the impact of the ruling on the families of Don Davis' victim, Jane Daniel, whom he murdered at her home on 12 October 1990. Bruce Ward, who was convicted of killing 18-year-old teenager Rebecca Doss in the same year, was also spared execution after two separate stays were placed in his case by Arkansas courts.
"Justice in these cases were provided by a jury 27, 28 years ago, who sentenced Ward and Davis to death, and yet again tonight justice has not been served," Davis said. "When you have to tell a mother and a husband tonight that justice isn't coming, that's a tough message to deliver."
Hutchinson had been buoyed on Monday evening by a ruling from the eighth circuit appeals court in St Louis, Missouri, which overturned an earlier temporary injunction imposed by a federal judge. That opened up the possibility that at least six executions might still go ahead between now and the end of April.
Scott Braden, an attorney for Davis, said the US supreme court justices – who now include Neil Gorsuch, participating in his first major death penalty decision as the new ninth justice – had heard that Davis had been denied proper independent counsel on the question of his mental health.
"Mr Davis has organic brain damage, intellectual disability, a history of head injuries, fetal alcohol syndrome, and other severe mental health conditions," Braden said.
Attention now swings to the next set of executions on Thursday and beyond. The governor's spokesman underlined the determination of the state to press on with its grim timescale. "We will continue, on Thursday, on Monday and then Thursday," Davis said, referring to the schedule of death warrants that allows for two executions to take place on each of the next two set dates, and one on 27 April.
But lawyers for the next prisoners set to die are already gearing up for a Herculean fight that is certain to mirror the tense drama of the past few days. The influential Innocence Project has joined local defence lawyers in Arkansas to call for DNA testing in the case of Johnson, scheduled to die on Thursday, and the ACLU has also now filed on behalf of Lee on grounds of DNA testing and innocence, and intellectual disability.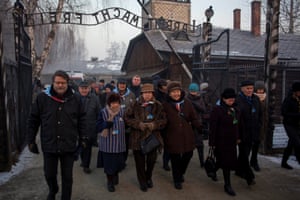 Survivors visit the former Auschwitz-Birkenau camp in Poland on the anniversary of its liberation. Photograph: Kuba Ociepa/Agencja Gazeta/Reuters
Owen Bowcott Legal affairs correspondent
War crimes files revealing early evidence of Holocaust death camps that was smuggled out of eastern Europe are among tens of thousands of files to be made public for the first time this week.
The once-inaccessible archive of the UN war crimes commission, dating back to 1943, is being opened by the Wiener Library in London with a catalogue that can be searched online.
The files establish that some of the first demands for justice came from countries that had been invaded, such as Poland and China, rather than Britain, the US and Russia, which eventually coordinated the post-war Nuremberg trials.
The archive, along with the UNWCC, was closed in the late 1940s as West Germany was transformed into a pivotal ally at the start of the cold war and use of the records was effectively suppressed. Around the same time, many convicted Nazis were granted early release after the anti-communist US senator Joseph McCarthy lobbied to end war crimes trials.
Access to the vast quantity of evidence and indictments is timed to coincide with the publication on Tuesday of Human Rights After Hitler: The Lost History of Prosecuting Axis War Crimes by Dan Plesch, a researcher who has been working on the documents for a decade.
The documents record the gathering of evidence shortly after the UN was founded in January 1942. They demonstrate that rape and forced prostitution were being prosecuted as war crimes in tribunals as far apart as Greece, the Philippines and Poland in the late 1940s, despite more recent suggestions that this was a legal innovation following the 1990s Bosnian conflict.
The Polish government in exile, the files also record, supplied extraordinarily detailed descriptions to the UNWCC of concentration camps such as Treblinka and Auschwitz, where millions of Jews were gassed. The accounts had been smuggled out of occupied eastern Europe. A charge sheet from April 1944 mention victims being forced to strip off clothing and how "the terracotta floors in the chambers … became very slippery when wet".
The Wiener Library was founded in Amsterdam in 1934 by Dr Alfred Wiener to monitor Nazi antisemitism. He shipped his collection to London on the eve of the second world war, then worked with the British government to inform officials about Hitler's regime and provide evidence for the Nuremberg trials.
Now based in Bloomsbury, central London, the library supports study of the Holocaust and genocide. It also works with the International Tracing Service to provide free help to those searching for relatives who vanished into the concentration camps.
"The UN War Crimes Commission catalogue, which can be searched online, will be available through our website this week," the library's archivist, Howard Falksohn, said. "People will then be able to come in and look through the archive itself.
"We anticipate a lot of interest. Some of the PDF files [on to which the 900GB UN archive has been copied] each contain more than 2,000 pages. This is the first time they will be available to anyone in the UK. It may well be that people will be able to rewrite crucial chapters of history using the new evidence."
Plesch, who is the director of the Centre for International Studies and Diplomacy at Soas in the University of London, had to get special permission to read the documents, which were closely guarded by the UN in New York.
Only researchers who received authority from their government and consent from the UN secretary general were allowed to read them, and they were not allowed to take notes or copies. Plesch helped persuade diplomats, including the then US ambassador at the UN, Samantha Power, to release the secret material.
"This is a huge resource for combating Holocaust denial," Plesch said. "The German national authorities were never given access to the archive by the allies after the war. All of this has never seen the light of day."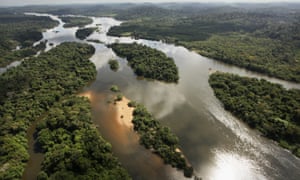 Deforestation of the Amazon is one of the biggest environmental issues in South America. Photograph: Mario Tama/Getty Images
Last week the Guardian announced that it was expanding its environment desk, adding three heavyweight reporters to its continent-spanning, award-winning team. Here Jonathan Watts, who will take up the new role of global environment editor in a few months' time, explains why he believes this is the most important story on the planet right now.
The environment has always been a subject close to my heart and it has become an increasing focus of my work over two decades with the Guardian. That is no doubt because the problems of climate change, biodiversity loss, pollution and over-consumption have become bigger and more apparent.
When I started out as a cub reporter in Japan in the mid-1990s, I learned a lot collaborating with Paul Brown, then the environment correspondent, on articles about the Tokaimura nuclear accident and Kyoto climate protocol. After moving to China in 2003, I increasingly found myself writing about smog, cancer villages, species extinction and carbon emissions. The ramping up of environmental stories was not a deliberate strategy. China's crisis was so bad that it was impossible to ignore. This made for grim news, but it also made me hopeful that it might be a fulcrum for change.
So why am I going back into full-time, specialised environmental reporting? Because it is the most important story of our age. China led me to suspect that global economic growth had run into an ecological wall, which is the underlying source of stress and conflict in the world. When I moved to Latin America, I hoped to find alternative, less destructive paths of development, but there was a part of me that also felt I was running away from my own conclusions. The new post will take me back.
The responsibility is huge. The timing is crucial. Brexit was a vote against globalisation. Trump is waging war on the environment. To counter these trends, the Guardian has devoted more resources to its environment coverage. I am looking forward to being a part of an expanded team, but we have a tough act to follow. Brown, Vidal, George Monbiot, Damian Carrington and other present and former colleagues have been pioneers in this field with agenda-setting coverage and comment. Trying to maintain that quality, ambition and influence – while looking for new approaches to changing situations – will be a hard but worthwhile task.
As to the task that humanity faces, I think the problem and the solution are environmental. The world's current concerns – rising nationalism, swelling migration, financial instability, worsening inequality and lack of confidence in governance systems – are to varying degrees caused by insecurity and fear about the future. Underlying that is an awareness (conscious or unconscious) that our current path of capital-and-carbon-driven development is wrecking our home planet, running down resources, devastating other species and building up environmental costs that are increasingly difficult to offload on distant countries and coming generations. We have to pay a bill that has been run up over centuries and it feels as if we are broke. But that is misleading. There is still plenty left if we manage it well and share it more fairly.
We need to reconsider what is important, what is worth paying for and how decisions are being made. At a national level, why are we devoting so much public money to subsidise fossil fuels that are destroying the climate? Why are most politics determined by four-, five- or six-year electoral cycles that suit the markets but not the long-term interests of voters? Why do our economic systems make it cheaper to dump plastic in the oceans than recycle? Why do traditional beliefs of some countries encourage the slaughter of endangered animals or denial of climate science? Why are forests worth less than cropland? Why do we continue to prioritise material growth when it increasingly leads to obesity, cancer, conflict and instability?
The key, I think, is to realise that, contrary to what Bill Clinton once said – it's not "the economy, stupid!" – it is in fact the environment that is shaping everything. Which is to say that we must put our home in order before we can consider anything else. That is tough. Currently, political systems are skewed against the environment and the subject is hidden away in a media ghetto. It is a depressing page on a news website or an unpopular slot on TV channels. Most of us would prefer to pretend it didn't exist. Yet, for me the environment is not a subject, it is the prism through which everything else must be seen. It is the basis for the economy, for science, for society, for politics. Adam Smith, Albert Einstein, Karl Marx and Mao Zedong never understood this. Nor did the founders of the great religions. They didn't need to. They did not live in the Anthropocene.
Nearly all of these are English-edition daily newspapers. These sites have interesting editorials and essays, and many have links to other good news sources. We try to limit this list to those sites which are regularly updated, reliable, with a high percentage of "up" time.