19 May
Nearly all of these are English-edition daily newspapers. These sites have interesting editorials and essays, and many have links to other good news sources. We try to limit this list to those sites which are regularly updated, reliable, with a high percentage of "up" time.


World Politics
United States
After brawl between Turkish security personnel and protesters near the ambassador's Washington residence, senator says US should eject envoy
Video published by VOA Turkish appears to show Turkish president Erdo?an watching the fracas between Turkish security personnel and Kurdish and Armenian protesters in Washington on Wednesday. Erdo?an eventually turns away and walks into a building with his staff. A witness said violence erupted on the day when Turkish security officials attacked protesters carrying the Kurdish PYD party flag
Cumhurba?kan? Recep Tayyip Erdo?an'?n Washington ziyaretinde göstericilerle korumalar aras?nda ç?kan kavga ba?kentin gündemini me?gul etmeye devam diyor. Cumhuriyetçi Senatör John McCain, olaya sert tepki göstererek Türk Büyükelçisi'nin ülkeden "yollanmas?n?" isterken, D??i?leri Bakanl??? da olay? k?nad?. Kavgay? tüm ayr?nt?lar?yla görüntüleyen ekibimiz, olay an?nda makam arac?nda bulunan Cumhurba?kan? Erdo?an'? da görüntüledi.
The US senator John McCain has called for Turkey's ambassador to the US to be removed from the country following a brawl outside his Washington DC residence this week.
"We should throw their ambassador the hell out of the United States of America," McCain said on MSNBC's Morning Joe.
He went on to call for a diplomatic response from the US, and said the government should press charges against Turkish officials involved in the brawl.
"These are not just average people that did this beating. This is Erdo?an's security detail," said McCain. "Somebody told them to go and beat up on these peaceful demonstrators, and I think it should have repercussions, including identifying these people and bringing charges against them.
"After all, they violated American laws in the United States of America, so you cannot have that happen in the United States of America. People have the right in our country to peacefully demonstrate and they were peacefully demonstrating."
The incident came amid lingering tensions between the two Nato allies over the role of Kurdish fighters in the campaign against Islamic State.
On Thursday, the Turkish foreign minister, Mevlüt Çavu?o?lu, called for the removal of Brett McGurk, the US diplomat coordinating the international coalition fighting the Islamic State group. "Brett McGurk is definitely giving support to the PKK and YPG. It would be useful if this person was replaced," Çavu?o?lu told NTV television.
Last week, Erdo?an called the US decision to arm Kurdish militants in Syria a "threat to Turkey". But the US said this move was necessary to recapture Raqqa.
Erdo?an's meeting with Trump this week in Washington DC was meant to ease tense relations between the allies, but Ankara's attempts to get the US to end its support for the YPG were rebuffed.
Relations have been further complicated by the brawl, which erupted between a small group of anti-Erdo?an protesters and the Turkish government's security officials outside the Turkish ambassador's residence in Washington DC on the day of the meeting.
Antarctica may conjure up an image of a pristine white landscape, but researchers say climate change is turning the continent green.
Scientists studying banks of moss in Antarctica have found that the quantity of moss, and the rate of plant growth, has shot up in the past 50 years, suggesting the continent may have a verdant future.
"Antarctica is not going to become entirely green, but it will become more green than it currently is," said Matt Amesbury, co-author of the research from the University of Exeter.
"This is linking into other processes that are happening on the Antarctic Peninsula at the moment, particularly things like glacier retreat which are freeing up new areas of ice-free land – and the mosses particularly are very effective colonisers of those new areas," he added.
In the second half of the 20th century, the Antarctic Peninsula experienced rapid temperature increases, warming by about half a degree per decade.
Plant life on Antarctica is scarce, existing on only 0.3% of the continent, but moss, well preserved in chilly sediments, offers scientists a way of exploring how plants have responded to such changes.
Writing in the journal Current Biology, scientists from three British universities and the British Antarctic Survey describe how they gathered data from five vertical columns of sediments, or cores, drilled from three islands just off the Antarctic Peninsula – the northernmost part of Antarctica that reaches out towards south America.
The team then analysed the cores, examining the top 20cm of each to allow the scientists to look back over 150 years and explore changes over time across a number of factors. These included the amount of moss, its rate of growth, the size of populations of microbes and a ratio of different forms, or isotopes, of carbon in the plants that indicates how favourable conditions were for photosynthesis at a particular point in time.
The cores reveal that the warming climate of Antarctica in the past 50 years has spurred on biological activity: the rate of moss growth is now four to five times higher than it was pre-1950.
The results echo findings reported by the team in 2013 based on cores from the southernmost known moss bank, found on Alexander Island to the west of the Antarctic Peninsula.
"Because we have got this wide transect now and all of the [sites examined] are showing the same response, consistently over that 1,000km transect, that makes us much more confident that it is a response to temperature change," said Amesbury.
Taken together, the team say the results show that moss banks across the region are responding to warming, adding that variations in the measure of favourability for photosynthesis between sites is likely down to local differences in moisture levels. "Temperature change also drives other things, so earlier spring melt, for example, is one, longer growing season is another – all of those things will have more local effects on each individual site," said Amesbury.
The team also used models to explore what the future might hold for the continent, taking into account recent research that has suggested that the peninsula has cooled, albeit temporarily, in recent years as a result of changes in wind patterns.
Finalists for his year's prestigious 'green Oscars' include a Turkish conservationist working with fisherman to create a marine reserve and a woman partnering with prisoners to protect the critically endangered Philippine cockatoo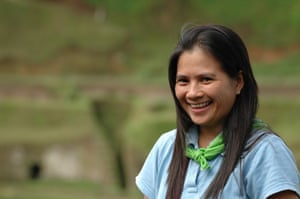 Photograph: 2017 Whitley award winners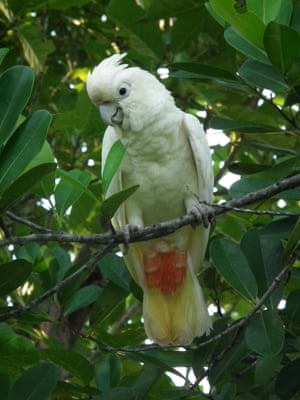 Photograph: Peter Widmann/2017 Whitley award winners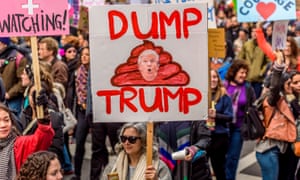 'Mass mobilisations such as the Women's and People's Climate Marches have made it clear that popular concerns have been unheard by national institutions.' Photograph: Pacific Press/LightRocket via Getty Images
Onward Together, Hillary Clinton's new political organization, seeks to capitalise upon widespread opposition to the Trump administration. In announcing the group on Monday, Clinton described a vision of a clearing house for coordinating millions of people in protests, fundraising, and campaigning. In other words, it's the latest attempt to corral mass direct action into avenues that are acceptable to the Democratic party.
But Onward Together threatens to dampen efforts at building solidarity and counter-power nationwide. Partially that's because of the likelihood the organisation will exert rightward ideological pressure on wayward Democratic candidates. Mainly, though, the threat lies in the fact that it is helmed by a politician who rejects politics.
Clinton, like most prominent Democrats, is committed to a centrist and technocratic vision of leadership. On this view, politics – full of disagreement, confrontation and uncertainty – is something best avoided, or contained through triangulation and tacking to the right.
Clinton's philosophy is not one of making demands and using popular pressure to pursue them. And yet that is the very philosophy that has been vindicated since the election. Earlier this year, mass direct action, aimed at using popular pressure to secure unambiguous demands, produced the first significant victory in the fight against Trump: rapid and massive airport protests made judicial action against Trump's Islamophobic travel ban all but unavoidable.
Meanwhile, the growth of community defence organising is renewing and strengthening solidarity in cities nationwide. Mass mobilisations such as the Women's and People's Climate Marches have made it clear that popular concerns have been unheard and unrepresented by national institutions. Large numbers of people are discovering that building solidarity, mass action, and challenging power are the essential stuff of politics. They are not waiting for the 2018 elections.
The current moment is a rare opportunity for mass struggle. Widespread disgust and outrage at the administration's policies have played their part in getting people on the streets, but so have the fecklessness and inconsistency with which national Democrats have played the roles of members of an opposition party.
Instead of decrying the manifest injustices of unequal access to healthcare, too many congressional Democrats have joined Republicans in regarding healthcare as a commodity and not a public good. Instead of insisting on the dignity and safety of any and all people inside the country's borders, too many Democrats have objected to Trump's call for a border wall on cost grounds.
It's clear that Onward Together will mainly be an electioneering tool for the Democrats
Onward Together's website cynically alludes to recent mass actions, but it should be remembered that these were not the products of Democratic leadership. Nor have we heard prominent Democrats calling for the dismissal of felony riot charges for protesters swept up in mass arrests during demonstrations against Trump's inauguration. Clinton has not joined in the blockades of Immigration and Customs Enforcement vehicles and detention centers. Democratic politicians have been more eager to defend authoritarian institutions like the FBI than to call for anti-racist action against white supremacy.
The Democrats remain the party of centrism and managerialism in American politics. They are not – and will not be – the representatives of popular discontent. Entrusting a Democratic operation like Onward Together with influence over collective action could only serve to blunt its radicalism. Of the goals and projects that Clinton listed on Monday, most were connected either to the 2018 midterms or to fundraising. It's clear that Onward Together will mainly be an electioneering tool for the Democrats. But staking the project of fighting Trump, and all he represents, on the electoral fortunes of the Democratic party would be a profound mistake, no matter how vulnerable he may appear to be.
In 2016, Clinton's campaign rhetoric ceaselessly invoked themes of unity, and traded on the idea that widespread agreement on the issues at stake was both necessary and possible. She insisted on attempting to woo Republican voters by characterizing Trump as a unique danger. But authoritarianism, racism and xenophobic nationalism are all tightly braided into American political history; Trump did not conjure them into being by himself.
We must not allow ourselves to believe that such oppressions can be combated at the polls, nor that an end to Trump's power would mean an end to the government's brutalisation of people of colour, the poor and the undocumented. No election outcome in 2018 or 2020 will be sufficient to accomplish that.
Fortunately, other tools are available for us to use, and we don't need Clinton's help to use them. Direct action has demonstrated its use in resisting Trump, and it is needed all the more in the continuing struggles against domination and exploitation. It is by making demands, putting pressure on institutions, and making ourselves heard in the streets that we will continue the fight – not by giving money to the Democratic party.