23 Jun
Nearly all of these are English-edition daily newspapers. These sites have interesting editorials and essays, and many have links to other good news sources. We try to limit this list to those sites which are regularly updated, reliable, with a high percentage of "up" time.


World Politics
United States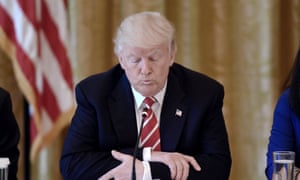 The possibility that Trump might have had tapes was raised by Trump himself after he unceremoniously fired Comey last month. Photograph: Olivier Douliery/EPA
Donald Trump admitted on Thursday that he is not in possession of any secret recordings of conversations with James Comey, ending a 41-day saga that began when he issued a menacing tweet about the FBI director he had just fired.
"With all of the recently reported electronic surveillance, intercepts, unmasking and illegal leaking of information, I have no idea … whether there are 'tapes' or recordings of my conversations with James Comey, but I did not make, and do not have, any such recordings," the president wrote on Twitter.
The announcement came after weeks of speculation in which Trump teased and tantalised the media by refusing to deny the existence of tapes, a prospect that drew inevitable comparisons with Richard Nixon and the Watergate scandal.
The possibility that Trump might have them was raised by the president himself after he unceremoniously dismissed Comey last month.
"James Comey better hope that there are no 'tapes' of our conversations before he starts leaking to the press," he tweeted on 12 May, implying, but not explicitly declaring, that such recordings might exist.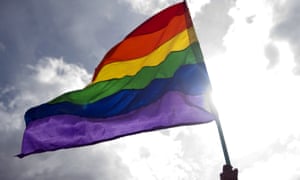 The compensation will be a lump sum of €3,000 and €1,500 for every year spent in prison. Photograph: Raul Arboleda/AFP/Getty Images
AFP in Berlin
After decades of lobbying, victims and activists hailed a triumph in the struggle to clear the names of gay men who lived with a criminal record under article 175 of the penal code.
An estimated 5,000 of those found guilty under the statute are still alive. The measure overwhelmingly passed the Bundestag lower house of parliament, where chancellor Angela Merkel's coalition enjoys a large majority.
It also offers gay men convicted under the law a lump sum of €3,000 (£2,600) as well as an additional €1,500 for each year they spent in prison.
Germany's article 175 outlawed "sexual acts contrary to nature … be it between people of the male gender or between people and animals". Sex between women was not explicitly illegal.
Although it dated from 1871, it was rarely enforced until the Nazis came to power, and in 1935 they toughened the law to carry a sentence of 10 years of forced labour.
More than 42,000 men were convicted during the Third Reich and sent to prison or concentration camps.
In 2002, the government introduced a new law that overturned their convictions, but that move did not include those prosecuted after the second world war.
The article was finally dropped from the penal code in East Germany in 1968. In West Germany, it reverted to the pre-Nazi era version in 1969 and was only fully repealed in 1994.
"More than two decades after article 175 was finally wiped from the books, this stain on democratic Germany's legal history has been removed," Sebastian Bickerich, of the government's anti-discrimination office, said in a statement.
Fritz Schmehling, 74, was convicted under the law as a teenager in 1957. He told AFP: "Back then, you lived with one foot in prison."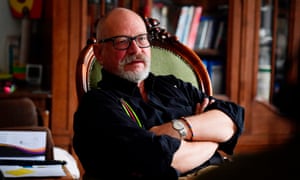 Fritz Schmehling was a teenager when he was convicted in 1957 under the law against gay men. Photograph: Tobias Schwarz/AFP/Getty Images
Schmehling said he wished his long-time partner Bernd, who died in 2011, had lived to see justice served.
"He told me, 'I don't think I'll ever see the day these convictions are lifted'. I think he would have been as happy as when the Berlin Wall fell."
Although fracturing and surface melting on the Larsen C ice shelf might sound like indicators of climate change, these processes are natural
Helen Amanda Fricker

Aerial footage of the split in the Larsen C ice shelf taken at the start of the year.
Antarctica boasts a great many superlatives: it is the driest continent, the coldest, the remotest, the windiest and the highest on average. Right now, during midwinter, it is also the darkest. As a rift on the continent's Larsen C ice shelf lengthens and gets closer to the ice front, we are anticipating the detachment of a large tabular iceberg within the next few weeks.
This comes after observations of a waterfall on another ice shelf last summer, reports of extensive surface melting on several ice shelves and, in a report last week, indications of a widespread surface-melting event, which included rainfall as far as 82° south, during the 2015-16 El Niño. Are glaciologists shocked by any of this? Is Antarctica going to melt away? Is Larsen C about to collapse?
The answer to these questions is no. Glaciologists are not alarmed about most of these processes; they are examples of Antarctica simply doing what we know Antarctica has done for thousands of years. But because there is a potential link between the ice sheet and climate change, glaciologists are suddenly faced with a situation where the spotlight is on our science on a seemingly daily basis, and every time a crack grows, or a meltstream forms, it becomes news. The situation is a conundrum: we want people to be aware of Antarctica and concerned about what might happen there in the near future as climate changes. But hyping research results to sound like climate change, when they are just improved understanding of natural behaviour, is misleading.
To understand all of this, we need to think about how Antarctica works. The ice sheet stores 90% of Earth's freshwater, which would translate to about 60m of sea-level rise around the globe if it all melted. If Larsen C were to disappear, its tributaries could contribute about 1cm to the global sea level.
The ice gets there through snowfall, just like the ski slopes at Chamonix, but, in Antarctica, with annual average temperatures ranging from -5C to -60C, most of the snow that falls over winter remains at the end of each summer. Over millions of years, snowfall has been added, buried and compacted by new snowfall, and an ice sheet has grown.
Once the ice is thick enough, it flows downhill towards the ocean, where it lifts off the ground and floats, forming an ice shelf. In contact with the ocean below and the atmosphere above, this is where the "rubber hits the road": to maintain its size, the ice sheet must shed the extra ice it gains through snowfall, which it does through two processes that both occur at the ice shelves – calving of icebergs at the front, and melting underneath. Ice shelves also hold back the flow of the grounded ice; if shedding from ice shelves exceeds the gains from snowfall, they will shrink, and then glaciers feeding them will feel less resistance to flow and speed up, and sea level will rise.
There is plenty going on that merits concern: Antarctic ice shelves overall are seeing accelerated thinning, and the ice sheet is losing mass in key sectors of Antarctica. Continuing losses might soon lead to an irreversible decline. However, we do not need to press the panic button for Larsen C. Large calving events such as this are normal processes of a healthy ice sheet, ones that have occurred for decades, centuries, millennia – on cycles that are much longer than a human or satellite lifetime.
The Larsen C rift is like a dozen other rifts observed in Antarctica before. What looks like an enormous loss is just ordinary housekeeping for this part of Antarctica. An iceberg, even one as large as Delaware or a quarter of the size of Wales, is small compared to the whole ice sheet, which averages 1.4 miles thick and is larger in area than Australia. Think of it as one grain in a bag of rice. Similarly, waterfalls off the front of the ice shelf are not a catastrophe. Surface melt is common and occurs every summer as temperatures rise above 0C, as reported in papers published in the 1990s.
Bison, bluebells, bumble bees and beavers are among this week's pick of images from the natural world