27 Aug
Nearly all of these are English-edition daily newspapers. These sites have interesting editorials and essays, and many have links to other good news sources. We try to limit this list to those sites which are regularly updated, reliable, with a high percentage of "up" time.
World Politics
France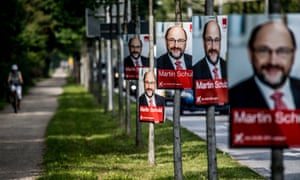 United States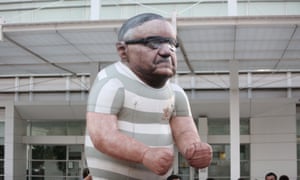 Local immigrants rights organizations gather to protest in Phoenix, Arizona, after former Arizona sheriff Joe Arpaio was pardoned by Trump. Photograph: Caitlin O'Hara/Reuters
Donald Trump trampled on the US constitution and rule of law to score a cheap political point with his base when he pardoned former sheriff Joe Arpaio, ex-White House officials argued on Saturday.
Such voices were not alone in speculating that Trump is testing his pardon powers in readiness for the conclusion of special counsel Robert Mueller's investigation into his election campaign's alleged collusion with Russia.
The president spared Arpaio, a loyal supporter and immigration hardliner, possible jail time for wilfully defying a court order to stop racially profiling Latino people in Arizona.
Trump had earlier asked his attorney general, Jeff Sessions, whether it would be possible for the government to drop the case altogether, it was reported.
Republican House Speaker Paul Ryan made clear his criticism of the pardon. "Law enforcement officials have a special responsibility to respect the rights of everyone in the United States," said his spokesman, Doug Andres, in a statement. "We should not allow anyone to believe that responsibility is diminished by this pardon."
The announcement came on Friday night as Hurricane Harvey raged, rightwing nationalist Sebastian Gorka was forced out of the White House and Trump approved a directive prohibiting transgender people from enlisting in the military. It was the most spectacular political coincidence since Hillary Clinton campaign emails were released half an hour after an Access Hollywood tape in which Trump bragged about groping women.
Bob Bauer, former White House counsel to president Barack Obama, wrote on the Lawfare blog: "Trump went ahead with the pardon, and reasons having nothing to do with injustice, or the public welfare, can explain it. He has political problems with his right flank – with the Steve Bannons and the Sebastian Gorkas who are loudly protesting the ascendancy in the White House of Republicans lacking their revolutionary vision."
Trump previewed the pardon at a raucous campaign-style rally in Phoenix, Arizona, on Tuesday night. He asked the crowd if they liked Arpaio – who styled himself as "America's toughest sheriff" – and there was a roar of approval. He asserted, without evidence, that the sheriff had been "convicted for doing his job", an explanation missing from the official statement.
Bauer, a professor at New York University School of Law, added: "It all seems to come down to that: Trump disrupted the operation of the criminal justice process to score a political point, and he believes that the 'complete power to pardon' gives him all the space he needs for this maneuver and requires of him only the most pro forma, meaningless explanation of his action.
"He has managed, however, to make a very clear statement about the 'rule of law' in his government, and he has miscalculated if he somewhat imagines that it will not come back to haunt him."
Other analysts agreed that the timing was suspicious. Richard Painter, former White House ethics lawyer for president George W Bush, told the Guardian: "It was not done in the normal way where you have pardons done by the Department of Justice and then recommendations made to the president.
"It was done for political reasons and it is no coincidence that it was done on the same day as the firing of Sebastian Gorka. The problem is the 'alt-right', who are obsessed with ethnic supremacy and need something else to distract them, so they threw the pardon for Sheriff Joe into the mix. It certainly wasn't appropriate."
Painter added: "I don't think the pardon will be challenged but we have potentially serious constitutional issues with President Trump. If he tries to use pardons with the Russia investigation, potentially pardoning members of his own family, there will be a ruckus."
If he tries to use pardons with the Russia investigation, potentially members of his own family, there will be a ruckus

Richard Painter
Writing on HuffPost, Bradley Moss, a national security attorney, argued: "By demonstrating his willingness to issue pardons without bothering with the trouble of bureaucratic due diligence or concerns about political backlash, President Trump has sent out a subtle and implicit message to [Michael] Flynn and [Paul] Manafort: hang tight, I have your back.
"He undoubtedly is attempting to forestall either of the two men (or their subordinates) from cooperating with Mueller beyond what's legally required, with the unspoken reassurance hanging over the investigation that the president can wipe their criminal slates clean if Mueller gets too close."
Trump reportedly did not consult the justice department before issuing the pardon which, along with being unusually early in a presidency, came just weeks after the court decision and well before Arpaio's appeal or sentencing. Sally Yates, the former deputy attorney general who was fired by Trump in January, tweeted: "With his pardon pen, POTUS reveals his own contempt for our constitution, our courts, and our founding principles of equality and justice."
The official White House statement was just two paragraphs long, unlike president George HW Bush's 1,346-word explanation of his pardon of Iran-Contra defendants 25 years ago. Unlike that case, or Bill Clinton's infamous pardon of the commodities trader Marc Rich in 2001, Arpaio was found guilty of violating constitutional rights.
Martin Redish, a professor of constitutional law at Northwestern University, suggested that this takes Trump into unchartered territory and could leave him vulnerable to a unique legal challenge.
"Should the president indicate that he does not think Mr Arpaio should be punished for that, he would signal that governmental agents who violate judicial injunctions are likely to be pardoned, even though their behavior violated constitutional rights, when their illegal actions are consistent with presidential policies," Redish wrote in the New York Times, before the pardon was announced.
"Many legal scholars argue that the only possible redress is impeachment – itself a politicized, drawn-out process. But there may be another route. If the pardon is challenged in court, we may discover that there are, in fact, limits to the president's pardon power after all."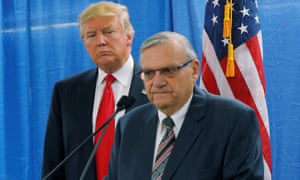 Donald Trump with Joe Arpaio at a rally in Iowa. Arpaio was an aggressive supporter of Trump's presidential campaign. Photograph: Brian Snyder/Reuters
Arpaio, 85, was sheriff of Maricopa County, which includes Phoenix, and came to personify the administration's divisive crackdown on illegal immigration. He was an aggressive supporter of Trump's election campaign and appeared alongside him at rallies. His extraordinary pardon was condemned by Arizona senators John McCain and Jeff Flake, both Republicans.
Police and emergency service workers carrying a banner reading no tinc por (I am not afraid) on a march through Barcelona. Photograph: David Ramos/Getty Images
Hundreds of thousands of people marched down Barcelona's broad Passeig de Gràcia this afternoon behind the slogan no tinc por (I am not afraid), in a show of defiance after last week's terror attacks that left 15 people dead and over 100 injured in Barcelona and Cambrils.
The protest, the largest in the city since some two million protested against the Iraq war in 2003, was called by the city council and the Catalan government. Ada Colau, the Barcelona mayor, called on people to "fill the streets to overflowing" and to show unity in the face of threats of further attacks on Spain from so-called Islamic State.
The march was led by police and members of emergency and voluntary services. Determined to present a united front in the midst of the simmering secessionist row and with Catalonia's controversial independence referendum barely a month away, the Spanish political establishment turned out in force behind them.
Led by Felipe VI, the Spanish king, the prime minister Mariano Rajoy marched alongside an array of senior government officials, opposition leader Pedro Sánchez, the Catalan president Carles Puigdemont, leaders from several of Spain's 17 autonomous regions, the mayor of Madrid and the heads of the two main trade unions.
People stand around tributes on Las Ramblas, Barcelona, where 13 people were killed in a terror attack on 17 August. Photograph: Manu Fernandez/AP
However, despite pleas not to politicise the march, there were plenty of Catalan independence flags in evidence, though also a number of Spanish flags, a rare sight in Barcelona. There were also anti-government placards and many with the slogan "your wars, our dead" that called for an end to the arms trade.
Nevertheless, the atmosphere was one of warmth and solidarity and no tinc por (I am not afraid) was the only slogan chanted on the march. Many carried red, white and yellow roses, the colours of the Barcelona coat of arms – 70,000 of which were distributed by the city's florists.
There were messages of support from mayors around the world, including London's Sadiq Khan, Anne Hidalgo, mayor of Paris and New York mayor Bill de Blasio, among others.
As the march ended in Plaça de Catalunya at the top of Las Ramblas, a number of people booed the king and prime minister. Police officers had to close off the square because there was no room for more people, although thousands of marchers continued to arrive.
Spain's political establishment united for the rally with (left to right): Barcelona mayor Ada Colau, Catalonian president Carles Puigdemont, King Felipe VI, Spanish prime minister Mariano Rajoy, and presidents of the Spanish parliament, Ana Pastor, and senate, Pio Garcia Escudero. Photograph: Andreu Dalmau/EPA
In a brief ceremony, the actress Rosa Maria Sardà read a poem by Federíco Lorca while the spokeswoman of the Islamic organisation Ibn Battuta, Míriam Hatibi, told the crowd: "We are not afraid because we know that love will triumph over hate."
There was total silence when two cellist played El Cant dels Ocells (Birdsong), the traditional children's song made famous by the cellist Pablo Casals who went into exile at the end of the Spanish civil war. The song has come to symbolise the dark years of repression under the Franco dictatorship.
Speaking at the end of the march, Colau said: "We talk a lot about diversity, but it's not enough to talk about it, we have to make it a reality. An attack like this marks a city, the country and its people. But it's one thing if it leaves a wound, another if what's left is a scar."
JS used to go to a school where he could take Taekwondo lessons and eat fresh fruits. His new school 'feels more like a jail'. Photograph: Roy Adkins/SPLC
 
Two summers ago, Indigo Williams couldn't have been more thrilled to send her son off for his first day of school.
Her home was zoned into Madison Station elementary school in Madison, Mississippi, an "A" rated school and district where her son JS, then five, quickly dove into Kindergarten with enthusiasm. JS was taking Taekwondo lessons and was served fresh fruits and vegetables in the cafeteria. He had access to tutoring.
But when Williams and her children moved just a few miles away before the start of the following school year, her home was instead zoned to an elementary school in the Jackson, MS school district. She was horrified to see just how dramatic the difference could be.
Now attending Raines Elementary, Williams says Jonathan's environment "feels more like a jail than a school. Paint is chipping off the walls. They've served him expired food in the cafeteria," she said.
"There are no extracurricular activities available for my son, no art or music class or even afterschool tutoring. There are not enough textbooks for him to take home or even for students to use in the classrooms, and the books that are in the classroom are outdated," Williams added.
She worries that JS is growing bored with his classwork, and that the school doesn't have the resources to challenge him or make learning interesting. "I'm afraid he's falling behind other kids in better schools," Williams said.
But Williams hasn't just sat by and watched as her son's quality of education deteriorated. She – and three other black Mississippi mothers – have put themselves and the Raines Elementary at the centre of a lawsuit that argues the state has reneged on 150 year-old promise to offer a "uniform system of free public schools."
The lawsuit, filed by Southern Poverty Law Center on behalf of the mothers, is about quality of education, but there is also a broader context reflected in the make-up of the student population in the two schools that JS has attended. The pupils at Raines School pupils are 99% black. The pupils at Madison Station school are 70% white. And in a state where, in the years after Brown v. Board, the landmark 1954 US Supreme Court decision that outlawed segregation in schools, public officials in Mississippi considered shutting down public schools all together to avoid integration, race is never far from view.
"This case is about quality of education and making sure that quality is uniform no matter what color your skin is or where you live," said Will Bardwell, an attorney for SPLC. "Mississippi gutted education rights over years and years to avoid integration, to the extent that they are now non-existent. We want to change that."
Mississippi Goddam
By virtually any metric you choose, Mississippi has among the worst education systems in the US. In a July study, researchers using a 13-point quality rubric ranked the state 49 out of the 50 states and Washington DC.
Mississippi is also, by both median income and poverty level, the poorest state in the country.
This is no coincidence, of course. Because US public school are almost exclusively funded by state and local tax dollars, the amount of resources any given school has is almost wholly a function of how wealthy the people who live nearby are.
The Madison Station elementary school where JS began his student career is, by car, about 20 minutes north of Raines – but it isa universe apart. Elaborate gated mansions with circular driveways dot the road to the school which passes through expansive stretches of verdant green Mississippi pasture. Near the end of the school day, a fleet of immaculate saffron and black buses pull up to the building.
The environment mirrors the performance. In 2010 Madison Station was a National Blue Ribbon School, a Department of Education designation made to high performing schools. 72.6% of students are proficient in reading and 70.5% are proficient in math; well above the state average. In 2013 less than 9% of the school's teachers were in their first year of teaching.
Down the road at Raines, 20% of teachers are in their first year. Only 11% of students are proficient in reading and just 4% in math.
The stark difference in racial make-up of the student populations is nothing new in the US of course, and nothing particularly specific to Mississippi. US schools are, on balance, more segregated today than they were 45 years ago.
"Resegregation is not a Mississippi specific problem. It's a nationwide problem, and that's part of the reason this case isn't really about segregation. It's more about disuniformity," Bardwell said.

JS (left) is now going to Raines elementary, where 'the classrooms are too small for the number of students they put in them'. Photograph: Roy Adkins/SPLC
The suit itself never actually mentions the term "segregation" and instead zeroes in on the language enshrined in the state's first constitution, ratified in 1869, and approved by the US congress:
"It shall be the duty of the legislature to encourage by all suitable means the promotion of intellectual scientific moral and agricultural improvement by establishing a uniform system of free public schools by taxation or otherwise for all children between the ages of five and 21 years."
That was then. But this bold promise of 'uniform' compulsory education is no longer a part of the state's constitution. The language has been progressively eroded in each of four updates over the ensuing 120 years. The most recent revision in 1987 has no mention of any commitment to a 'uniform' quality of education – instead it promises "the establishment, maintenance and support of free public schools upon such conditions and limitations as the Legislature may prescribe."
In other words, the promise amounts to virtually nothing – when it comes to education, the state legislature can do literally whatever it wants, so long as there are some free public schools.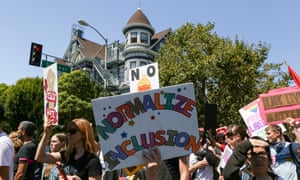 Protesters who showed up for Joey Gibson's press conference continue their demonstration despite Gibson cancelling again, at Alamo Square in San Francisco. Photograph: Amy Osborne/AFP/Getty Images
Associated Press in San Francisco
A planned rightwing rally in the shadow of the Golden Gate Bridge that was downgraded to a news conference at a small park fizzled out further on Saturday, after San Francisco police swarmed the park and city workers erected a fence around it.
An organizer for the group Patriot Prayer later spoke in suburban Pacifica with a handful of supporters, after city leaders and police repeatedly voiced concerns that they would draw angry counter-protesters and spark violence.
Organizer Joey Gibson denied his group was looking for trouble. He said members had received anonymous threats on social media and feared civic leaders and law enforcement would fail to protect them.
"My hope is to be able to talk to normal citizens without all the extremists," Gibson, who identifies as Japanese American, said at the news conference. Other speakers included African Americans, a Latino and a Samoan American. Several said they supported Donald Trump and wanted to join with moderates to promote understanding and free speech.
The pivots by the group did not deter more than 1,000 leftwing counter-protesters from descending on Alamo Square park, where they suspected rightwing supporters still might show up.
"San Francisco as a whole, we are a liberal city and this is not a place for hate or any sort of bigotry of any kind," said one counter-protester, Bianca Harris. "I think it's a really powerful message that we're sending to people who come here to try to spew messages of hate that it's just not welcome in this city."
Police closed the park early in the day and looked on in riot gear as the demonstrators gathered around its perimeter waving signs condemning white supremacists and chanting, "Whose streets? Our streets!" Hundreds of others took to the streets in the Castro neighborhood.
Earlier in the week, San Francisco mayor Ed Lee raised concerns that Patriot Prayer would attract hate speech and potential violence. US representative Nancy Pelosi, a fellow Democrat who represents San Francisco, called the planned rally a "white supremacist" event.
Gibson said his group disavows racism and hatred and insisted his gathering would be peaceful. He said on Saturday in a phone interview that he felt San Francisco's Democratic leaders had shut him down.
"They're definitely doing a great job of trying to make sure my message doesn't come out," he said.
Members of the group ended the news conference abruptly when they heard members of an anti-fascist movement were headed to Pacifica.
The San Francisco Bay Area is considered a cradle for freedom of speech, and police in San Francisco have traditionally given demonstrators a wide berth. Student activism was born during the 1960s free-speech movement at Berkeley, when thousands of students at the university mobilized to demand that the school drop its ban on political activism.