02 Sep
Nearly all of these are English-edition daily newspapers. These sites have interesting editorials and essays, and many have links to other good news sources. We try to limit this list to those sites which are regularly updated, reliable, with a high percentage of "up" time.

World Politics
United States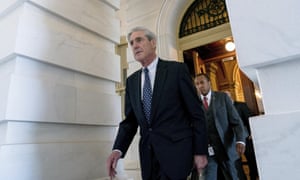 Robert Mueller departs Capitol Hill following a closed-door meeting in Washington. He reportedly possesses a draft letter explaining Trump's rationale for firing James Comey. Photograph: Andrew Harnik/AP
Two of the most intriguing questions in US national political discourse – what does the special counsel Robert Mueller have on Donald Trump, and what more is he looking for? – were filled in at a remarkable pace this week, as details of highly sensitive documents and internal Trump Organization emails became public for the first time.
Taken together, the documents could indicate that the special counsel is looking seriously at whether Trump committed an obstruction of justice on potentially various fronts, legal experts say.
Certain additional documents whose existence was revealed for the first time – meeting notes taken by the former Trump campaign chairman Paul Manafort, and a letter of intent reportedly signed by Trump to build a tower in Moscow – seemed to undercut previous statements by the president, his son and others about relationships now under the scrutiny of Mueller's team.
Mueller is charged with investigating alleged ties between the Trump presidential campaign and Russian operatives, and he is believed to be examining the past financial relationships of Trump, Manafort and others.
Obstruction?
The Wall Street Journal revealed this week that Trump lawyers had submitted memos to Mueller arguing that the president did not obstruct justice by firing the former FBI director James Comey. Those memos were probably not written in a vacuum, said Renato Mariotti, a former federal prosecutor and legal commentator.
"One important implication that you can draw from the fact that they sent the memo is that they believe that Mueller is seriously looking at obstruction," Mariotti said. "They would not send that memo otherwise."
In any obstruction of justice case against Trump, Mueller might also review reports from this week that Trump had directly contacted the chairman of the Senate judiciary committee after it was announced that Trump's son, Donald Trump Jr, was scheduled to speak with the committee, said Mariotti.
Mueller might additionally review this week's report that before pardoning the Arizona sheriff Joe Arpaio, Trump asked the US attorney general, Jeff Sessions, whether it would be possible to drop federal criminal charges against Arpaio.
"I think that all goes into the same bucket of things that could be used by Mueller if he's looking at obstruction of justice," said Mariotti.
Draft letter
The documents were still flowing on Friday afternoon, with a New York Times report that Mueller was in possession of a draft letter explaining Trump's rationale for firing Comey. The draft was reportedly written by Trump and an aide, Stephen Miller, but rejected by the White House counsel, on unknown grounds.
Trump has said he fired Comey while experiencing frustration at the FBI investigation of his campaign's alleged Russia ties and at Comey's refusal to publicly exculpate Trump. The firing ironically hastened the appointment of a special counsel, under whom the investigation has expanded.
Former US attorneys judged the draft letter and its possession by Mueller as significant. "Logical assumption: If WH Counsel wouldn't let him send it, [Trump] had improper if not illegal motives for firing FBI Director Comey," wrote Joyce Vance, a former federal prosecutor in Birmingham, Alabama, and now a University of Alabama law professor.
"Hard to assess significance without knowing the actual contents of the draft firing letter and why WH counsel vetoed it. But can't be good," wrote Preet Bharara, the former US attorney for the southern district of New York and now a professor at New York University's law school.
Ryan Goodman, a former special counsel at the defense department, tweeted that a "big implication" of the draft letter's existence was that Miller, the aide who helped Trump draft the letter, is "perhaps implicated in conspiracy to obstruct justice".
Other documents revealed a changing narrative in Trump campaign contacts with Russian agents. The Washington Post reported Monday that during the campaign, Trump's lawyer Michael Cohen wrote an email to an aide to Russia's president, Vladimir Putin, asking for help with a real estate deal.
It was further revealed that early on in the presidential campaign, Trump signed a non-binding letter of intent to build a tower in Moscow, Cohen confirmed in a statement to ABC News. Trump claimed during the campaign that he "knows nothing about Russia" and had "no loans" and "no deals" there.
 
Police have apologized and are investigating incident in which a detective handcuffed a burn unit nurse attempting to follow hospital policy
Staff and agencies
Police in Salt Lake City arrested a nurse at the University of Utah Hospital for interfering with an investigation after she refused to allow them to draw blood from an unconscious patient, who was not under arrest, without a warrant
Salt Lake City police have apologized after an officer handcuffed a hospital nurse who refused to draw blood from an unconscious patient.
Police spokeswoman Christina Judd said the agency initiated an internal investigation within hours of the 26 July encounter between Detective Jeff Payne and University of Utah Hospital burn unit nurse Alex Wubbels that was caught on the officer's body camera.
Payne is suspended from blood-draw duties but remains in his role as a detective in the investigations unit.
Judd said the assistant police chief had apologized to the hospital and that the department was alarmed by the video. The department was working to investigate what went wrong and seeking to repair an "unfortunate rift", Judd said.
Wubbels showed videos of her arrest at the University of Utah Hospital in Salt Lake City to a news conference on Thursday. Her first duty was to her patients, she said.
The footage shows Wubbels dressed in blue medical scrubs and consulting colleagues for several minutes before presenting waiting officers with a printout of the hospital's policy on sharing blood samples to test for alcohol or drugs.
She tells the officers that under the policy, which she says was agreed with the Salt Lake City police department, she would need a warrant or the patient's consent, or the patient would need to be under arrest.
"I'm just trying to do what I'm supposed to do, that's all," Wubbels says, noting that the officers are meeting none of the criteria. A hospital supervisor, speaking through Wubbels' cellphone, tells the officers they are "making a huge mistake" in threatening a nurse.
Payne becomes angered and grabs at Wubbels.
"We're done," he says. "You're under arrest."
He then drags Wubbels outside as she screams.
"Somebody help me!" she says as Payne handcuffs her hands behind her. "You're assaulting me! Stop! I've done nothing wrong."
The patient was a truck driver who arrived at the hospital comatose after being badly burned in a crash with a vehicle driven by someone fleeing police, the Deseret News reported.
Karra Porter, Wubbels' lawyer, said the nurse followed the law and the police were wrong.
The University of Utah issued a statement saying it supported Wubbels "and her decision to focus first and foremost on the care and well-being of her patient". The hospital said it had created a new policy with police that would preclude officers from arriving at patient care units in person for blood.
Judd, the police spokeswoman, said: "We want to know where something went wrong, what we didn't know, and why we didn't know
A 110-mile march against white supremacy
Dozens of people are joining a march from Charlottesville to Washington DC this week to protest white supremacy and "tell the world what's going on" in the US.
"The aim of the march is to show to this country, to this world, that white supremacy needs to be confronted. We need to confront the history of the United States – the history of genocide and slavery," said Nelini Stamp, one of the marchers and a member of the Working Families party.
The march was organized after the "Unite the Right" rally in Charlottesville that culminated in the death of the democracy activist Heather Heyer. Activists set off from Charlottesville on Monday and plan to arrive in Washington on Wednesday 6 September.
Stamp said racism in the US runs deeper than the white supremacy demonstrations seen in Charlottesville.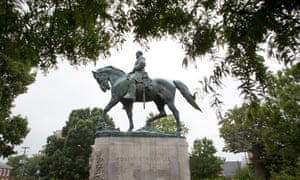 "The president keeps threatening to remove [the Deferred Action for Childhood Arrivals (Daca) program] for undocumented immigrants and undocumented youths. And if he does that, that is white supremacy," Stamp said.
"There is rumors out of Congress of increasing prison spending and prison budgets. That is a form of white supremacy because black and brown people are being incarcerated at enormous rates."
Adios, Christopher Columbus
It was a victory for Native American activists and others, who have long protested the celebration of Christopher Columbus. They argue Columbus was responsible for the colonization of the US and the genocide that followed.
The Los Angeles Times reported that the city voted 14-1 in favor of the renaming, which was pushed by Mitch O'Farrell, a city councilman and member of the Wyandotte Nation tribe in Oklahoma.
Five states in the US do not acknowledge the name Columbus Day – Hawaii, Alaska, Oregon, South Dakota, and Vermont – while cities including Phoenix and Seattle have previously voted to rebrand the public holiday (which falls on 9 October this year).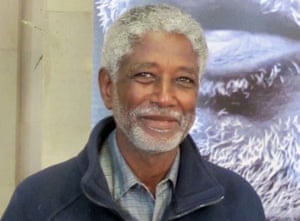 'I want to live with my values and my hope for a free environment rich with love and prosperity': Sudanese human rights defender Mudawi Ibrahim Adam has received a presidential pardon. Photograph: Handout
An award-winning human rights activist jailed by the Sudanese government after he was accused of spying and treason has been released following eight months in prison.
Mudawi Ibrahim Adam, an engineering professor at the University of Khartoum, said he would press on with his fight to repeal all laws that "allow arbitrary detention and forbid freedom of speech, a free press and peaceful demonstration".
Speaking to the Guardian from his home in the Sudanese capital, where he was celebrating his release with family and friends, Adam said: "I will continue the daily work of defending human rights in Sudan, the region and the world at large."
He was arrested by intelligence agents on 7 December after he was accused of espionage and waging war against the state, charges that carry the death penalty.
Adam, founder and former director of the Sudan Social Development Organisation (Sudo), was detained with fellow activist Hafiz Idris Eldoma, who was displaced from Darfur and arrested at Adam's home two weeks earlier.
The pair faced six charges, including undermining the state and plotting to change the government.
But this week, they and four other activists received a pardon from President Omar al-Bashir. Eldoma has been released on bail pending separate charges, while all charges were dropped against Adam.
Adam said he was initially detained by the National Intelligence and Security Services, and was denied visits from his family or a lawyer for the first month. Four months in solitary confinement followed before he was moved to Kober prison, where he was allowed visitors twice a week. At 10pm on Tuesday, two officers arrived at his ward and told him he was to be released.
"They accompanied me to the director's office and told me that I was a free man," said Adam. "They convicted me of nothing. I was facing 12 charges, six of which carry the death penalty."

Mudawi Ibrahim Adam celebrates his release at his home in Omdurman, Khartoum. Photograph: Ashraf Shazly/AFP/Getty Images
Adam said he did not fear for his life and drew strength from his belief in his cause and the support of family, students and human rights activists both at home and abroad. "I have not felt fear from the threat of the death penalty. I have to keep my integrity to boost the morale of others an
'I want to live with my values and my hope for a free environment rich with love and prosperity': Sudanese human rights defender Mudawi Ibrahim Adam has received a presidential pardon. Photograph: Handout
Marabou storks, Kamchatka brown bears and playful lion cubs are among this week's pick of images from the natural world