10 Sep
Nearly all of these are English-edition daily newspapers. These sites have interesting editorials and essays, and many have links to other good news sources. We try to limit this list to those sites which are regularly updated, reliable, with a high percentage of "up" time.

World Politics
Germany
United States
Chris Riddell on Donald Trump's response to white supremacist violence in Charlotteville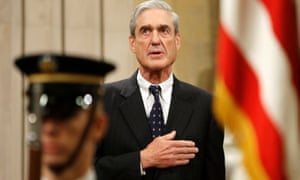 Mueller's investigation is examining ties between Trump associates and Russian officials. Photograph: Jonathan Ernst/Reuters
Special counsel Robert Mueller has reportedly notified the White House that his team will try to seek interviews with six current and former aides to Donald Trump as part of the investigation into Russian meddling in the 2016 presidential election.
According to a report in the Washington Post on Friday, former press secretary Sean Spicer, former chief of staff Reince Priebus and interim communications director Hope Hicks are among the aides Mueller's team is interested in interviewing.
The other three aides the team signalled it might interview were identified in the Post as White House counsel Don McGahn; one of his deputies, James Burnham; and White House spokesman Josh Raffel, who works closely with Jared Kushner, Trump's son-in-law and a senior West Wing adviser.
Each of the six aides were "privy to important internal discussions that have drawn the interest of Mueller's investigators", the Post reported, citing people familiar with the investigation. This includes Trump's decision to fire FBI director James Comey in May and prolonged inaction after warnings that Michael Flynn, then national security adviser, has lied about meetings with the Russian ambassador to the US.
The justice department inquiry is investigating ties between Trump associates and Russian officials. Mueller's team is also examining whether Trump or others in the White House attempted to obstruct justice when the president fired Comey, who had been leading the Russia investigation until his dismissal.
The Post story was followed by quickly by a report in Politico that Mueller's team was planning to interview up to a dozen White House aides. That report anonymously quoted one person involved in the case as saying the current aides of interest are not "the marquee names you would think".
Mueller's team has requested documents from the White House related to the firing of Comey. According to the New York Times, Mueller has also obtained a copy of a letter Trump reportedly wanted to send to Comey outlining his rationale for firing him. The president was stopped from sending the letter by McGahn.
The Russia investigation has dogged Trump's presidency and continues to flare on multiple fronts. As well as the justice department, several House and Senate committees are examining ties between Trump associates and Russians.
CNN has reported that that Mueller is interested in interviewing White House staffers who were aboard Air Force One during the crafting of a statement – which later turned out to be misleading – that defended the president's eldest son, Donald Trump Jr, in response to a report that he had met with a Russian lawyer believed to have ties to the Kremlin.
In the statement, reportedly drafted in part by Donald Trump, the president said that his son "primarily discussed a program about the adoption of Russian children" during the meeting, which Kushner and then campaign chairman Paul Manafort also attended. Emails released later by Trump Jr revealed that he was in fact promised damaging information about Hillary Clinton, the Democratic nominee.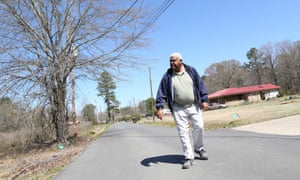 Local pastor David Bouie in Company Town. Bouie is a key presence in the film. Photograph: Nicolaus Czarnecki
The documentary Company Town opened in New York City on Friday night, for a short run at Cinema Village on East 12th Street. Introducing a sold-out screening, New York state attorney general Eric Schneiderman said co-directors Natalie Kottke-Masocco and Erica Sardarian had captured one of the "quiet tragedies that are taking place all across America all the time".
The film tells the story of Crossett, Arkansas, a small town dominated by a huge Georgia-Pacific paper mill owned by the Koch brothers, Charles and David, hugely influential Republican donors with a deeply contentious – activists would say appalling – record on the environment. People who live in Crossett blame the mill for the heedless dumping of cancer-causing chemicals they say pollutes drinking water and shortens already straitened lives.
"This is a story that never gets told," Schneiderman said, "and it takes tremendous commitment to get to the quiet tragedies that are taking place all across America all the time.
"The environmental movement really has not done as good a job perhaps as we should have done carrying the essential message that people who are poor and without power are always on the front lines of pollution and environmental justice."
Kottke-Masocco, who describes herself as "a documentary film-maker and an activist", went to Crossett in 2011 to work on a section of Koch Brothers Exposed, a film by Robert Greenwald. Learning of attempts by local pastor David Bouie to hold the Kochs and Georgia-Pacific to account, she stayed on the story. With Cheryl Slavant, a local environmental activist and "riverkeeper", Bouie is a key presence in the resulting movie.
In some of the film's most striking passages, Kottke-Masocco and Sardarian show officials from the Environmental Protection Agency (EPA) floundering in the face of impassioned pleas from locals, inertia from state government and Georgia-Pacific and the Kochs' predictable refusal to engage.
Company Town was alarming enough when it premiered at the LA film festival in June 2016. In November, Donald Trump was elected president. In office, he appointed former Oklahoma attorney general Scott Pruitt to lead the EPA. Federal environmental regulations have come under withering assault from within.
"It's made the film more urgent," Kottke-Masocco told the Guardian. "It's made the story more urgent, it's made Crossett's issue more important and urgent. We actually scrambled the last two months and updated the title cards in the film to make them more significant.
"We want people to understand the gravity of Trump taking office because the EPA is threatened more than ever under Scott Pruitt, a man who as Oklahoma attorney general sued the EPA 14 times … this is a person who has a total neglect for the environment and for public health and is now in charge of protecting our citizens. So Crossett is more important than ever."
Schneiderman has pursued the president on fronts including the Trump University fraud case, which was settled for $25m; a lawsuit by 15 states over the decision to rescind protection against deportation for young undocumented migrants; and reported co-ordination with special counsel Robert Mueller in the investigation into links between Trump aides and Russia.
………………….."So this is an incredible story of courage and of wrongdoing but also a story about how we need to take our government back and our country back."
Company Town plays at Cinema Village, New York City, to Thursday. For more information on future showings, visit the film's website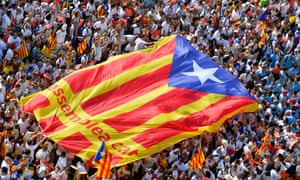 Catalans unfurl a huge pro-independence flag during Diada celebrations in Barcelona in 2015. Photograph: Gerard Julien/AFP/Getty Images
On Monday afternoon, hundreds of thousands of people will gather across Catalonia to remember a disastrous defeat. Many among them, however, will be hoping that an equally momentous victory is not too far off.
Although Catalonia's national day, the Diada, commemorates the fall of Barcelona in the Spanish war of succession in 1714 – and the region's subsequent loss of institutions and freedoms – it recently has come to serve a rather different purpose.
Since 2012, the event has become an overtly political affair for those seeking Catalonia's secession from Spain – a celebration that is part carnival, part rally and part protest.
This year's Diada, which comes less than a month before the regional government stages an independence referendum that it insists is legally binding but which Madrid views as a clear and illegal breach of the Spanish constitution, will be even more charged than usual.
The legislation was quickly suspended by Spain's constitutional court and state prosecutors are looking into whether the Catalan president, Carles Puigdemont, and other members of his government should be charged with disobedience and abuse of power.
On Friday, police investigating preparations for the referendum searched two regional newspaper offices and a printer's shop in Catalonia. Puigdemont tweeted: "They weren't looking for ballot papers; they were looking for a fight."
Despite the Spanish government's repeated insistence that the referendum will not go ahead, the president is adamant that the vote will take place and has urged pro-sovereignty Catalans to take to the streets to show their support.
"On Monday we will overwhelm them peacefully and democratically, as always," he said.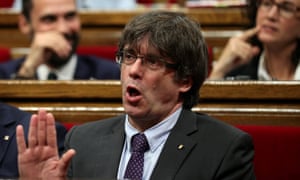 The Catalan regional president, Carles Puigdemont: 'On Monday we will overwhelm them peacefully and democratically.' Photograph: Albert Gea/Reuters
Jordi Sànchez, the president of the leading independence organisation the Catalan National Assembly (ANC), said the proposed October vote had given this year's Diada a special significance.
"What we're going to see is a commitment to sovereignty through the referendum and a desire to resolve this argument or conflict – whatever you want to call it – that's been going on quite openly now for six years," he said.
"The Diada is a historic day of self-affirmation and expression; it's about the symbolic remembering of the freedoms that were lost 300 years ago.
"But I think that romantic idea is becoming less and less important; the Diada got stronger after Catalanism itself got stronger and began looking to the future. That's the key point: today, for a lot of people, the Diada is the day when you can show your unequivocal support for a future that's different from the past and the present."
It is not a view shared by all Catalans. Álex Ramos, vice-president of Societat Civil Catalana, a group that opposes independence, says the ANC and others have coopted the Diada for their own propaganda purposes.
"We see the Diada as a day of historical commemoration, but it's been interpreted by the secessionist movement as an example of victimhood and used as a motor to drive the movement," he said.
"They explain it their own way. But it was a war for monarchical succession and not a war against Catalonia, which is how they try to portray it."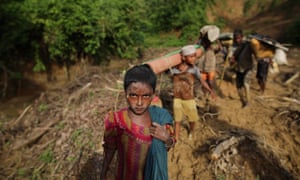 Rohingya Muslims walk towards Cox's Bazaar in Bangladesh on Friday after crossing the Myanmar border at night. Photograph: Zakir Hossain Chowdhury/Getty Images
Jacob Judah in Cox's Bazaar
Rohingya insurgents declared a month-long unilateral ceasefire last night, saying it would allow aid to reach north-western Myanmar.
"Arsa strongly encourages all concerned humanitarian actors to resume their humanitarian assistance to all victims of the humanitarian crisis, irrespective of ethnic or religious background during the ceasefire period," the organisation said in a statement.
In some areas, Arsa militants seemed to have been operating without opposition. Dhaka Tribune journalist Adil Sakhawat told the Observer he had seen black-clothed Arsa militants in control of a Myanmar border outpost at Kutkhali on the Naf river, on the frontier with Bangladesh.
The free hand given to Arsa has led to fears that the government is encouraging refugees to flee across the border into Bangladesh, by providing safe passage through rebel-held crossing points.
According to Sakhawat, who had just returned from the Myanmar side of the border, the militants were armed only with wooden clubs as they watched a steady stream of refugees pass. From Kutkhali, it had been possible to see another border post controlled by Myanmar forces. "They are just watching," he said.
That the Myanmar military had been allowing Arsa to operate freely in Kutkhali leads to the suspicion that they have opened at least one, if not two, corridors for the refugees to flee down safely, in an attempt to rid north Rakhine state of as many Rohingya as possible. With the Rohingya terrified of Myanmar forces, Arsa's presence might be aimed at reassuring the refugees that Kutkhali is a safe way out of the country.
Observers suggest the rebels are too weak to seriously challenge the Myanmar armed forces. "Many members of the group have fled and, despite the casualties, they aren't a very well-armed force," said Matthew Smith of Fortify Rights, an NGO that has been documenting human rights abuses in Rakhine. "Rohingya know that this group has no capacity to defeat or even fight the Myanmar security forces."
Yangon, which appears to be waging a campaign against Rohingya villages that many claim bears the hallmarks of ethnic cleansing, is intent on portraying its military campaign in north Rakhine as a response to attacks against nine border posts on 25 August.
Speaking to the BBC on Saturday, Myanmar's minister for social welfare, relief and resettlement, Win Myat Aye, said: "Only those who prove they have lived in Rakhine and are citizens would be accepted to come back."
To the fleeing Rohingya, Arsa is little more than a phantom force or they do not want to talk about it. "I don't know about Arsa," said farmer Abdul Kalam, 33, from a village called Sita Porakka in Maungdaw, as he lay in a dirty hospital in Cox's Bazar, Bangladesh, 25 miles from the border.
"I don't know why the military attacked our village," said Kalam, also from Sita Porakka. Around him, Bangladeshi military intelligence officers milled. Fleeing Rohingya speak of the Myanmar military murdering civilians with impunity, aided by local ethnic-Rakhine militiamen.
In the past few days, the first Rohingya from Rathedaung, 25 miles (40km) from the Naf river, have begun to cross into Bangladesh. Their stories suggest that in central Rakhine the military is waging an even more systematic and brutal campaign against civilians. In a mud hut in Kutupalong refugee camp, new arrivals from Rathedaung have found shelter with relatives. "In every family, there are two to four people who have been killed by the Burmese military," says Neyamullah, 21.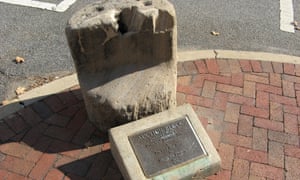 The slave block in Fredericksburg, Virginia. Mia Mullane signed the petition to remove it. Photograph: arobrien/flickr/creative commons
A

s hurricanes ravage large parts of the US, another kind of tempest continues in my hometown of Fredericksburg, Virginia, over whether to move a pre-civil war slave auction block from a prominent historic district corner to be housed at the local museum.
I signed the petition to remove the now infamous slave auction block and was surprised to see the local political controversy elevated to the world stage in last week's article, penned by fellow Fredericksburg native David Caprara. To put it frankly, I believe Caprara buried the lede.
The crux of this issue is that tourists perform mock slave auctions atop this block, or otherwise disrespect it by sitting on it, standing on it, and taking smiling pictures of their family with it. It's upsetting – to black and white residents alike. In the words of Chuck Frye Jr, Fredericksburg's only black city councilman and a strong proponent of the auction block's removal: "If it weren't there, this wouldn't be happening. It's that simple."
One solution might be to cordon off the block to visitors while providing more contextual signage – the current sign says nothing of the slave families who were brutally ripped apart there. However, it's the block's location – mock auctions or not – that many find distressing. Several friends have told me they'd like to feel free to take their families out for pizza, or just go for a walk to the corner coffee shop, without being confronted with a visual reminder of the atrocities committed against their ancestors. At a recent city council meeting, Faith Childress said she has friends who avoid William Street altogether.
Petition opponents argue that the block's unassuming location is what gives it power as an historical artifact, and that it wouldn't have the same emotional impact if viewed in a museum. I have heard some compare it to the Auschwitz concentration camp, claiming that the two locales serve much the same function – to ensure that we never forget the atrocities of the past and never allow them to be repeated. While these sentiments are well intended, one would hope that Fredericksburg's residents don't need a daily reminder not to enslave people.
Adrian Elliott, an African American resident and native of Fredericksburg, doesn't think the comparison to Auschwitz quite holds up. Auschwitz is "a place you go to knowing that you'll be hanging your head for the next three days" and that its location makes it a destination unto itself. One must actively choose to visit. In contrast, the auction block sits in the middle of town.
As the self-proclaimed "most historic city in America" — the area was the site of four major civil war battles as well as the boyhood home of George Washington – Fredericksburg and its residents are committed to preserving its unique history. But the history of the block does not end with slave auctions. In the decades since, it's continually been used as a tool of oppression. Frye cites stories he's heard from older black residents about how, as children, white tourists asked them to stand on top of the block for photo ops. In the Jim Crow south, when black people literally risked being lynched for something as simple as not stepping aside to let a white person by on the sidewalk, who would dare deny this humiliating request?
An overlooked aspect of this issue is that moving the block to a museum might be the best way to preserve it, since it would reduce the risk of vandalism. In 2005, a former classmate of mine took a sledgehammer to the block in what was a noble –yet perhaps misguided – act of friendship. His best friend was black and had long found the block troubling.
Councilman Frye disagrees with Caprara's assessment that "a common reaction is to throw this rock in the same mental heap" as Confederate memorials and flags. "[Removing the block] is an idea" Frye and others have been "talking about for years" – well before the recent uproar over Confederate monuments. Frye acknowledges the block's historicity sets it apart from Confederate monuments, but that fact doesn't change how it makes black residents feel.