27 Sep
News and Analyses, A Foreign Perspective
Nearly all of these are English-edition daily newspapers. These sites have interesting editorials and essays, and many have links to other good news sources. We try to limit this list to those sites which are regularly updated, reliable, with a high percentage of "up" time.

Election Aftermath
The Alternative for Germany's entry into the German parliament is not normal — it's an attack on our liberal democracy, one that all the other parties must fight. That's just one reason that going into opposition is the right decision by the Social Democrats.

World Politics
United States
Source: AP
********************
BULLSHIT!
The McGlynn
********************
Roy Moore speaks to his followers after winning the Alabama Republican primary for the Senate, defeating an appointed incumbent backed by Donald Trump. The former chief justice of the state's supreme court used his victory speech to give his backing to the US president and express his faith that despite the divisions in American society, 'God can still bring us back'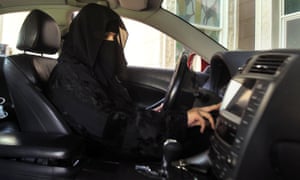 Under the new law, women can legally obtain a driving licence without asking a male guardian for permission. Photograph: Faisal Al Nasser/Reuters
Saudi women have hailed a move by the conservative kingdom's ruler to allow them to drive as a landmark moment in a society where gender roles have long been rigidly demarcated and strictly enforced.
Women contacted by the Guardian responded with jubilation to the law change, which activists and senior Saudi officials claim marks a watershed in the country.
"The mindset has shifted," said Sultana al-Saud, 26, from Riyadh. "We weren't waiting for our families to accept, we were waiting for something larger to back us up, a backbone, which is the government.
"This is a huge step for women, it's nice to see women behind the wheel metaphorically I believe it's like her leading her life now. The patriarchy is slowly but surely turning to land of equality. This is amazing. It's the first few steps of freedom, we didn't even reach 2030 yet," she said in reference to a government plan to transform Saudi society. "We are part of this big vision. We women are now taken into consideration."
Under the new law, women can legally obtain a driving licence without asking a male guardian for permission, despite "guardianship" laws that grant Saudi men power over female relatives.
Less than a day after the royal decree was issued, Saudi women said the shock was still being absorbed across the kingdom, where societal rules are often governed by an inflexible reading of Islamic teachings.
Senior Saudi clerics appeared to be onside, responding with an apparently coordinated series of public statements, aimed at shifting a widely expected conservative pushback.
The commission of top Islamic clerics tweeted: "May God bless the king who looks out for the interest of his people and his country in accordance with sharia law."
Dr Abdel-Latif al Sheikh, the former head of the religious police, tweeted: "Women driving is not against sharia and women will choose what best suits them."
Sheikh Khaled al Mosleh, a professor of religion in Saudi Arabia, also tweeted that "allowing women to drive answered the needs of a big portion of the population", and added a lengthy justification for the move under Islamic law.
"There's still a lot of rumours going on," said Saud. "Sharia law can still play a large role in this. There are rumours about women not being able to drive (in parts of) Saudi, that you have to be above a certain age, that there might be a curfew."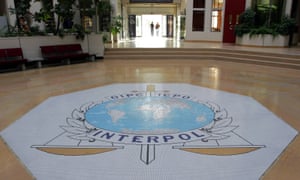 Interpol's headquarters in Lyon, France. Photograph: Laurent Cipriani/AP
Interpol has voted to admit Palestine as a full member, dealing a significant diplomatic blow to Israel, which has strenuously lobbied against Palestinian admission.
In a secret vote of representatives of the international police organisation's members in China, Palestinian membership was approved by 75 to 24 votes, with 34 abstentions – exceeding the two-thirds requirement of yes to no votes.
"The State of Palestine and the Solomon Islands are now Interpol member countries," the organisation tweeted after the ballot.
Set up almost a century ago, Interpol was designed to help countries share police intelligence and cooperate against crime that crosses international borders, including terrorism and human trafficking,. It now has 192 international members.
It is perhaps best known to the wider public for its "red notice" system, which issues requests to locate and provisionally arrest individuals pending extradition.
The Palestinian bid was part of a series of efforts to push for membership of international institutions and thereby advance the goal of statehood.
Israel campaigned to block the Interpol move and made a series of procedural moves in an attempt to prevent the issue coming to a vote.
Although Israel opposes all moves by Palestine to join international bodies – arguing that it is not a state – the issue of Interpol has been particularly sensitive.
After Israel blocked the last Palestinian attempt to join Interpol – at last year's annual general meeting in Indonesia – the Israeli prime minister, Benjamin Netanyahu, said his country's diplomatic efforts had secured a major victory.
The Israeli foreign ministry made no immediate comment on Wednesday's decision.
Among arguments deployed against Palestinian membership by Israel's rightwing government were that Palestine might try and use its new status in pursuit of arrest warrants for top Israeli officials – despite the fact that Interpol cannot issue arrest warrants – or misuse confidential information on terrorism issues.
Interpol's constitution also insists on its political neutrality, forbidding it from from intervening in political issues.
The Palestinian foreign minister, Riyad al-Maliki, said in a statement: "This victory was made possible because of the principled position of the majority of Interpol members."
In 2012, the UN general assembly upgraded the Palestinian Authority's observer status at the United Nations to "non-member state" from "entity", like the Vatican.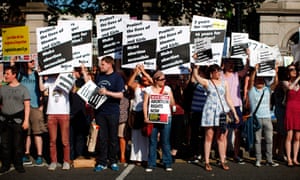 Abortion is illegal in Ireland unless there is a real and substantial risk to the mother's life. Photograph: Peter Muhly/AFP/Getty Images
Ireland will hold a referendum next year on whether to repeal its ban on abortion in almost all circumstances, a few weeks before Pope Francis is expected to visit.
Leo Varadkar, the taoiseach, told the Irish parliament on Tuesday that a national vote on whether to abolish the eighth amendment to the constitution, which gives a foetus the status of a citizen even in early pregnancy, would take place in summer 2018.
Under current law, a woman convicted of having an illegal termination in Ireland can face up to 14 years in prison. However, women are free to travel abroad for abortions, and thousands each year do so, mainly to England.
Varadkar said the referendum would be staged either in May or June. The pope is expected to visit Ireland in August.
Varadkar has previously said the eighth amendment is "too restrictive". The amendment was introduced after a referendum in 1983 in which it was backed by 67% of voters.
Pro-choice groups in Ireland claim the amendment creates a legal "chill factor" among medical teams, even in cases where the law permits a termination, such as when continuing with the pregnancy would result in the woman's death.
In a statement outlining the minority Fine Gael-Independent coalition government's position on the referendum, Varadkar said: "Any amendment to our constitution requires careful consideration by the people. They should be given ample time to consider the issues and to take part in well-informed public debate."
The government set out a timetable for several votes over the next two years, including one on an anti-blasphemy law. In 2015 Ireland became the first country in the world to legalise gay marriage through a referendum.
Abortion remains a divisive issue. The religious right in the country, particularly lay Catholic groups, see the referendum as their last chance to roll back 25 years of social liberal reform.
According to statistics compiled by the UK's Department of Health between 1980 and 2015, at least 165,438 Irish women and girls accessed UK abortion services. In 2016, the figure was 3,451.
Ailbhe Smyth, convenor of the Coalition to Repeal the Eighth Amendment, said: "[We have] repeatedly expressed the view that a referendum should be held as soon as possible. We look forward to a firm commitment to a specific date for a straightforward referendum to repeal the eighth amendment entirely from the constitution."

Opinion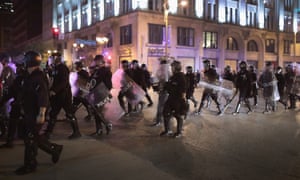 Police on patrol in St Louis after the acquittal of a former police officer accused of murdering a black man. Photograph: Scott Olson/Getty Images
T

wo Sundays ago, after a night of tense confrontations, police in St Louis trooped through the city chanting: "Whose streets? Our streets." They were mocking marchers protesting at the acquittal of a former police officer, who had fatally shot a black man after a high-speed pursuit. This in the city just a few miles away from Ferguson, where Michael Brown was shot dead in the middle of the day in 2014.
Then last Friday, Donald Trump went to Alabama and branded NFL players who have been expressing their support for Black Lives Matter by kneeling during the pre-game national anthem, "sons of bitches". To cheers from the crowd, he said: "Wouldn't you love to see one of these NFL owners, when somebody disrespects our flag, to say, 'Get that son of a bitch off the field right now. He is fired. He's fired! … Total disrespect of our heritage, a total disrespect of everything that we stand for. Everything that we stand for." This in the state that kept its local ban on interracial marriage until 2000.
The battle lines in America's struggle against racism and white supremacy are become increasingly clear to a degree not seen since the 60s. With the balm of Barack Obama's presence in the White House having so quickly evaporated, the contradictions of the post-civil rights era are once again laid bare. The codified obstacles to freedom and equality have been removed, but the legacy of those obstacles and the system that produced them remains. Black Americans are far more likely than white people to be stopped, frisked, arrested, jailed, shot and executed by the state, while the racial gaps in unemployment are the same as 40 years ago, the racial disparity in wealth and income is worse than 50 years ago. They have the right to eat in any restaurant they wish; the trouble is, many can't afford what's on the menu.
"The Negro today finds himself stymied by obstacles of far greater magnitude than the legal barriers he was attacking before," wrote the civil rights leader Bayard Rustin, presciently, in 1965. "Problems which, while conditioned by Jim Crow, do not vanish upon its demise. They are deeply rooted in our socio-economic order."
So on one side of these battle lines, alongside elders of the struggle, a generation of young activists kneels in rebellion against that "socio-economic order". Informed by a decade or more of activism ranging from Black Lives Matter to Occupy Wall Street, they have been schooled in resistance against war, austerity, police shootings, homophobia, immigration and a range of other issues.
This is the generation that produced Colin Kaepernick, the young black San Francisco 49ers quarterback who caused a sensation last year by refusing to stand for the national anthem: "I am not going to stand up to show pride in a flag for a country that oppresses black people and people of colour," he said. "There are bodies in the street and people getting paid leave and getting away with murder." He would continue until "[the American flag] represents what it's supposed to represent". Others soon followed suit.
In 2012 I asked John Carlos, one of the US Olympians who raised his fist in a black power salute in Mexico in 1968, if he saw any prospect of political resistance emerging again through sport. "Today, if an athlete doesn't have a view of their history before them, then they have a view of just that big cheque in front of them," he told me. "It's not the responsibility of the oppressor to educate us. We have to educate ourselves and our own." Clearly there has been a lot more education going on than anyone realised. Kaepernick's protest had been brewing for a while. Since the killing of Brown in 2014, a number of black athletes had been wearing protest T-shirts related to police shootings. Kaepernick took it to the next level by pitting the reality of American racism against the mythology of American patriotism.
This was a high-stakes move. Football is a multibillion-dollar business. No one ever got rich leading a popular protest against racism. (Indeed, Kaepernick was let go by the 49ers for this season). And no one ever went broke betting on the popular appeal of American racism either.
For on the other side of the divide stand the defenders of white supremacy, resentful at eight years of a black president and bewildered by the broader geo-political decline that has seen lost wars, lost trade and stagnant wages. With white America set to become a minority within a generation, they are desperate not only to protect privilege but to contort history. Defending everything from the statues of confederate generals to the right of police to shoot unarmed African Americans, they have found an advocate in the White House.
Sooner or later we are going to have to stop being shocked by the racial obscenity of this presidency. As a candidate, Trump stood as an unvarnished racist, a shameless xenophobe – he has been as good as his word. When he stokes racial enmity he is merely fulfilling the promise of his campaign. The bigotry he expresses is not new. What is new is that it should have found such a brazen voice in so high an office. In the past couple of months he has equivocated on condemning neo-Nazis, called some of those who marched with neo-Nazis "fine people" and encouraged the police to rough up suspects.
Racism in American politics used to rely on clear symbols and plausible deniability. "You have to face the fact that the whole problem is really the blacks," Nixon once told his chief of staff, Bob Haldeman. "The key is to devise a system that recognises that while not appearing to." Now it seems appearances don't matter. It's not a dog whistle when everyone can hear it. It's just a straight up whistle.
But if the battle lines are clear, the outcome of this particular battle remains in doubt. America was 200 years a slave state; 100 years an apartheid state; and just over 50 years a non-racial democracy. The concept of equality is relatively new.