22 Oct
News and Analyses, A Foreign Perspective
Nearly all of these are English-edition daily newspapers. These sites have interesting editorials and essays, and many have links to other good news sources. We try to limit this list to those sites which are regularly updated, reliable, with a high percentage of "up" time.

Mariano Rajoy says that he will call elections in Catalonia "as soon as institutional normality" returns. Regional premier Carles Puigdemont will be removed from his position
World Politics
Czech Republic
Japan
United States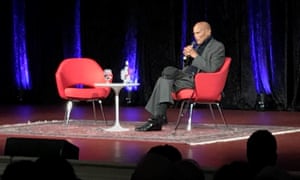 Harry Belafonte in Pittsburgh: 'Dr King was not about nothing, Eleanor Roosevelt was not about nothing … we left a harvest that generations to come [will] reap.' Photograph: Mike Elk
Harry Belafonte appeared dazed, struggling to stand with a cane as an aide guided him slowly to his place on stage. Having caught his breath, the 90-year-old singer and civil rights activist warned the crowd at Carnegie Music Hall on Friday night that this was likely his last public appearance.
It lasted nearly two hours. Despite appearing disoriented – a stroke a few years ago took away his inner-ear balance – and taking long breaks to gathers his thoughts, Belafonte brought the crowd to rising cheers and chants.
He also made a startling statement. In electing Donald Trump, he said, "the country made a mistake and I think the next mistake might very well be the gas chamber and what happened to Jews [under] Hitler is not too far from our door."
For the most part, though, Belafonte talked about his life. He recounted how when he was seven his mother, a Jamaican immigrant who worked long days, made him promise he would never let injustice go unchallenged.
"It stayed with me forever" he said. "Whenever I came upon resistance or opportunities that were not offered to us because of race, because of poverty, I always remembered her counsel, her wish.
"Her counsel had a huge impact. Her tenaciousness, the way in she handled the poverty, the way in which with no skill, she faced a life of endless rejection … I just marveled at the way in which she seemed to endure and from that early experience with her, the mood was set, the tone was set for how my life would be."
As he spoke of the injustice he endured during the years when Senator Joe McCarthy spread anti-communist repression, Belafonte began to cough and struggled to speak. A man in the audience called to him to take his time. Belafonte paused and caught his breath.
Beginning to relax, to cheers from the audience, he recounted the great pride he felt when The Banana Boat Song, his song about the struggles of the working class people that raised him, helped an album become the first record to ever sell a million copies. He spoke of how the solidarity of audiences around the world saved him when he was blacklisted in the US, during the years of McCarthyism, when major record labels would no longer cut him deals.
"I found this enormous force called audience and I made sure that everything that I did was given towards instructing them and informing them," he said. "It was they who came night after night to feel the music of the world that gave me the economic independence that made me not care."
He spoke of his mentor, Paul Robeson, and learning the lessons of his downfall. He thanked him for introducing him to Eleanor Roosevelt, with whom he traveled in the 1950s, meeting leaders of African independence movements.

Spanish prime minister says Catalan government's powers will be returned to Madrid, as tensions rise between supporters and opponents of independence
Rajoy pushes to remove Catalan government and calls for regional elections – video
Spain was plunged into political crisis on Saturday after the prime minister, Mariano Rajoy, announced that he was stripping Catalonia of its autonomy and imposing direct rule from Madrid in an attempt to crush the regional leadership's move to secede.
The decision, which prompted anger across Catalonia, has escalated Spain's deepest constitutional crisis since the restoration of democracy in 1977. Observers say the move could resurrect the spectre of Basque nationalism, and have repercussions across a Europe facing the rise of separatist movements.
After an emergency cabinet meeting on Saturday morning, Rajoy said he was invoking article 155 of the constitution to "restore the rule of law, coexistence and the economic recovery and to ensure that elections could be held in normal circumstances". The speaker of the Catalan parliament, Carme Forcadell, called the measures a "de facto coup d'etat".
Pending almost certain approval in the senate on Friday, direct rule will be imposed next weekend. Citing the Catalan government's "conscious and systematic rebellion and disobedience", Rajoy said Carles Puigdemont's government would be stripped of its powers and its functions would be assumed by the relevant ministries in Madrid.
The Catalan president will not be empowered to call elections, which Rajoy said he hoped would be held within six months. "We are not ending Catalan autonomy but we are relieving of their duties those who have acted outside the law," he said.
Rajoy did not go into details of how article 155 would be applied but a government statement said: "A series of measures will be introduced regarding sensitive issues such as security and public order, financial management, taxation, the budget and telecommunications."
In an address on Catalan television on Saturday night Puigdemont, speaking in Catalan, Spanish and English, described the move as the worst attack on Catalonia's institutions since General Franco's dictatorship between 1939 and 1975, under which regional autonomy was dissolved.
He said: "We cannot accept these attacks. Those who have scorned the Catalans now want to govern us. I will ask parliament to decide how to respond to these attacks on democracy and to act accordingly."
Over recent years the Catalan government has been creating the structures of a parallel state in readiness for independence. It has expanded the inland revenue department, as well as other parts of the regional administration, and established "embassies" in a number of foreign capitals. Under article 155, it is likely that all of this will be dismantled.
The Catalan vice-president, Oriol Junqueras, accused the government of "totalitarianism" and a spokesman for the leftwing Podemos party, Pablo Echenique, said that Rajoy wanted to "humiliate" Catalonia. Echenique tweeted: "The most corrupt party in Europe, which has 8.5% of the vote in Catalonia and is going to govern it. A terrible day for any democrat."
Barcelona's mayor, Ada Colau, called the move "an attack on everyone's rights and freedoms".
Rajoy has the support of most of the opposition, King Felipe and the EU, whose leaders gave him their backing at Friday's Council of Europe meeting.
On Friday Felipe, who already faces criticism for his apparently partisan support of the government over the illegal Catalan referendum, said: "Spain has to confront the unacceptable attempt at secession by a part of the national territory."
Recent government actions – the police violence aimed at thwarting the independence referendum, jailing the leaders of the two main pro-independence organisations, the threat to imprison the popular Catalan chief of police, and now article 155 – all serve to reinforce the secessionists' narrative of repression and colonisation by an anti-Catalan Spanish regime.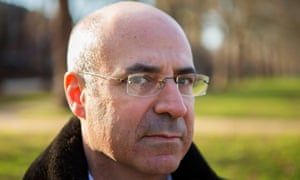 Bill Browder, US-born British businessman and critic of President Vladimir Putin. Photograph: Graham Turner for the Guardian
Russia has placed a prominent British businessman on the Interpol wanted list. President Vladimir Putin is understood to have sanctioned the move against Bill Browder, who has led an international campaign against Russia over the killing of the jailed Moscow lawyer, Sergei Magnitsky.
On Wednesday Canada became the latest country to pass a "Magnitsky Act", targeting officials "who have committed gross violations" of human rights. The move infuriated Putin, who accused Canada of playing "unconstructive political games" and later name-checked Browder for pursuing what the Russian president described as "illegal activity".
On Saturday it emerged that Russia had placed the US-born British citizen on Interpol's list, exploiting a loophole that lets countries unilaterally place individuals on its database used to request an arrest. Browder said he was alerted to the move by an email from the US department of homeland security, stating his "global entry status" had been revoked. Further calls confirmed he had been added to Interpol's list via an arrest demand, known as a "diffusion".
Moscow has a habit of using Interpol against its enemies and has previously used the global police organisation to pursue what many western governments view as a vendetta against Browder. Putin tried three times between 2012 and 2015 to get Interpol to issue arrest orders against Browder, but failed to convince the organisation that it did not have political motives.
The Council of Europe last year criticised Russian attempts to seek Browder's arrest through Interpol, calling the efforts "abuses" of the system.
"Putin is so rattled by the spreading Magnitsky sanctions around the world that he's ready to run roughshod over all rules and western norms," Browder told the Observer. He has been battling the Russian government for over a decade, alleging that Russian law enforcement stole £174m, which his company had paid in taxes. Magnitsky died in Russian custody in 2009 amid allegations he had been tortured after uncovering a huge fraud that implicated government officials. His death prompted Browder to work with the US Congress to pass the Magnitsky Act, which levied targeted sanctions against powerful players in Russia.
Based in France and involving 190 countries, Interpol describes its purpose as enabling "police around the world to work together to make the world a safer place'."

Opinion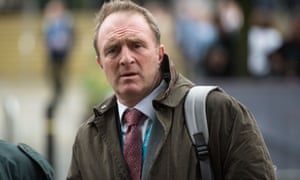 James Harding is quitting as BBC director of news and current affairs. Photograph: Oli Scarff/AFP/Getty Images
L

et us, in round two, put James Harding on the pedestal that many of those who've worked with him willingly erect. Let's take the departing BBC head of news at his own word: that's he's off to start a different kind of news organisation that will be allowed – ahem! – to reach conclusions, to take sides, to have beliefs. In short, to be free.
But isn't Harding's current empire a vision of freedom? No Barclays or Murdochs telling him what to say. No sudden collapses in advertising to bring his plans tumbling down. This is a newsman's nirvana, surely?
Alas, think again. Or rather go to bed early and read the latest Ofcom prescriptions for corporation sanctity. Some of them land – or would have landed – straight in Harding's lap. "We will strengthen news and current affairs rules," Ofcom insists." We have increased quotas for news and current affairs on BBC1 and 2, and set new conditions for radio. Radio 2 will be required, for the first time, to air at least three hours of news and current affairs in peak time per week, and Radio 1 to broadcast an extended news bulletin in peak time each weekday."
Oh! And never forget your "public purpose of providing impartial news and information to help people understand and engage with the world around them in accordance with its obligations under the charter".
Many of these prescriptions, meanwhile, take words like "diversity" and squeeze the life from them. Diversity in employment on screen and in production. Diversity in serving every region and community around the land. Diversity with new targets and formulae, subject to annual review and sanctions.
Overseas news has different rules. Jon Sopel doesn't have to be fair to an unbalanced Trump
At which point it may gently be observed that very little of this has much to do with airing crisp news or incisive analysis – and much more to do with the weight of government regulation tacked slyly, for purpose, on to charter renewal; along, of course, with hefty cuts in the licence fee and news budget, plus assorted contemporary problems, like pay differentials across the swath of news coverage.
A nightmare. No wonder Harding reputedly longs for a life free from a) bureaucratic criteria; b) politicians; and c) rules for news gathering that impose almost inhuman restrictions on good reporting instincts. And the difficulty is that there's never anything we could call closure.
Overseas news has different rules. Jon Sopel doesn't have to be fair to an unbalanced Trump. But the big issues that affect Britain are different.
There's no story bigger than Brexit, but it's clearly a scoop-free zone. Any new voice of opinion – say, from Sir Martin Donnelly, lately Whitehall's top expert on international trade, has to be countered 20 Today minutes later by a Leave businessman. Brexit, like the referendum that gave it birth, is an endless parade of he said/she said. Yet what does impartiality imply in this context? Only a collective lack of commitment that, on one side or another, has no basis in demonstrable fact. Impartiality isn't independence to establish truth.