05 Nov
News and Analyses, A Foreign Perspective
Nearly all of these are English-edition daily newspapers. These sites have interesting editorials and essays, and many have links to other good news sources. We try to limit this list to those sites which are regularly updated, reliable, with a high percentage of "up" time.

World Politics
United States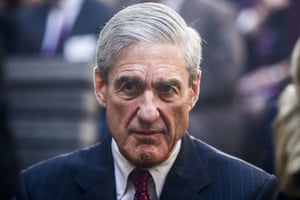 Robert Mueller's five-month investigation into whether the American president has been compromised by a foreign power has entered a new and dangerous phase. Photograph: Charles Dharapak/AP
F

or a moment in court, the mask slipped. Paul Manafort glanced at his lawyer and smirked, like a TV mafia boss with reasons to be confident. It was the look of a man who, after decades of work as a lobbyist for murderous dictators in Africa and Asia, was not about to be rattled by the prospect of house arrest.
But less than a mile away, another man displayed rather less equanimity. Donald Trump woke before dawn on Monday and, instead of heading to the Oval Office, lingered in the White House residence. "Trump clicked on the television and spent the morning playing fuming media critic, legal analyst and crisis communications strategist, according to several people close to him," the Washington Post reported.
Until that moment, the justice department investigation into his election campaign's alleged collusion with Russia had seemed somewhat theoretical, dismissable by Trump as a "hoax" and "witch hunt". But here was the concrete of the courthouse, the accused escorted in by marshals, standing before a robed judge, swearing on oath and pleading for liberty. Suddenly Trump understood the five-month investigation by special counsel Robert Mueller – probing whether the American president has been compromised by a foreign power – had entered a new and dangerous phase.
"Overall this week what we learned is that Bob Mueller knows a lot more about what happened during the presidential campaign than anyone on the outside thought he did," said Matthew Miller, a partner at strategic advisory firm Vianovo and former director of public affairs at the justice department. "We have an incomplete picture and we don't know what the final picture might look like."
Manafort, who served Trump's campaign for five months – as its chairman, and his business associate Rick Gates, who also played a role in the campaign, were indicted on 12 counts including conspiracy against the US, conspiracy to launder money, acting as an unregistered foreign agent, making false statements and failing to report foreign bank and financial accounts.
There was a silver lining for the president: the indictment did not reference the Trump campaign or coordination with Russia. But it did allege a criminal conspiracy was continuing into February this year, after Trump had taken office, and that the pair funneled payments through foreign companies and bank accounts as part of their work for Ukraine's pro-Russia former president Viktor Yanukovych.
Bob Mueller knows a lot more about what happened in the presidential campaign than anyone on the outside thought he did

Matthew Miller
Frank Figliuzzi, former assistant director for counterintelligence at the FBI, told MSNBC: "If you look at this through a counterintelligence lens, you see the fingerprints of the Russian government here … He [Manafort] got a primer on how the Russians can influence a campaign when he represented the Ukrainian candidate [Yanukovych] and he saw what Russia could do to influence a campaign. And he liked it."
Appearing in a tense courtroom on Monday before a packed public gallery, Manafort and Gates pleaded not guilty and were released on multimillion dollar bonds but confined to their homes. Lawyers for Manafort – also among the participants of a June 2016 meeting at Trump Tower with a Kremlin-linked lawyer after Donald Trump Jr was promised "dirt" on rival Hillary Clinton – defended him in a court filing on Thursday as a "successful, international political consultant" who was necessarily involved in foreign financial transactions. US district judge Amy Berman Jackson has set a possible date of 7 May for the trial.
Mueller, evidently, is carrying his investigation out in stages, as if taking on an organised crime family. He may delve into Trump's personal finances too. John Sipher, a national security analyst and former member of the CIA's national clandestine service, said: "The fact the Mueller investigation would be willing to bring charges on everything from money laundering to tax evasion against Manafort, who was Trump's campaign chairman, is a big deal and suggests to me there's a lot more there."
Trump said on Twitter the alleged crimes were "years ago" and insisted there was "NO COLLUSION" between his associates and Russia. He characteristically sought to shift attention to his Democratic opponent, tweeting: "Why aren't Crooked Hillary & the Dems the focus?????"
The Manafort story broke just before 8am on Monday. In normal circumstances, charges against the former campaign chairman of a sitting president would be devastating enough. But then, around 10.30am, came a bolt from the blue. An unsealed indictment revealed that former Trump campaign adviser George Papadopoulos had pleaded guilty to lying to FBI agents about contacts with people who claimed to have ties to top Russian officials and who were offering "dirt" on Clinton.
The special counsel's one-two punch was deliberate, Miller believes. "He did the two together to send a very clear message to everyone in the Trump orbit. 'If you cooperate, you'll get a very favourable deal' – I think he probably won't go to jail – 'If you lie and obstruct I'm going to throw the book at you and you're looking at years in jail."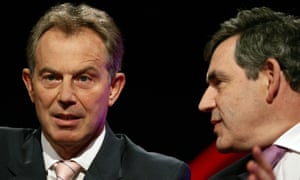 Gordon Brown claims Tony Blair used the assertion that Iraq had weapons of mass destruction to argue that Britain needed to join the military action. Photograph: Stephen Hird/Reuters
The US defence department knew that Saddam Hussein did not have weapons of mass destruction but kept Britain in the dark, according to an explosive new claim from Gordon Brown.
In an extraordinary allegation, the former prime minister states that a secret US intelligence report into Iraq's military capabilities was never passed to Britain and could have changed the course of events. The revelation leads Brown to conclude that the "war could not be justified as a last resort and invasion cannot now be seen as a proportionate response".
He adds that the evidence in question was never examined by the Chilcot inquiry into the Iraq war, which concluded that Britain chose to join the invasion before "peaceful options for disarmament" had been exhausted. Brown's intervention will reopen the debate about Britain's decision to join the US-led invasion of Iraq. Tony Blair used the assertion that Iraq had weapons of mass destruction to argue that Britain needed to join the military action.
Brown makes the claim in his new book, My Life, Our Times, published this week. He writes that there was a "rush to war" in March 2003, adding that he asks himself "over and over whether I could have made more of a difference before that fateful decision was taken".
He said that as chancellor he had little more access to intelligence than other cabinet ministers, but was reassured by MI6 that evidence about WMDs was well-founded. However, having reviewed the evidence since leaving office, he writes that he now believes "we were all misled on the existence of WMDs".
Brown points to a crucial set of papers from September 2002, commissioned by the then US defence secretary, Donald Rumsfeld, and held by the US defence department, which was leaked last year. According to Brown, it made clear that evidence of "the existence of WMDs was weak, even negligible and in key areas nonexistent".
"It is astonishing that none of us in the British government ever saw this American report," Brown writes. "It is now clear how forcibly this report challenged the official view: 'We've struggled to estimate the unknown … We range from 0% to about 75% knowledge on various aspects of their [Iraq's WMD] program'," the report stated.
"It conceded that US knowledge of the Iraqi nuclear weapons programme was based largely – perhaps 90% of it – on analysis of imprecise intelligence. These assessments, the report said, relied 'heavily on analytic assumptions and judgment rather than hard evidence. The evidentiary base is particularly sparse for Iraqi nuclear programs.'
"The Iraqis, it was reported, 'lack the precursors for sustained nerve-agent production', confirming that US intelligence could not identify any Iraqi sites producing the final chemical agent. And as for missiles and the Iraqis' ability to target countries such as the UK with them, which was to be the subject of dramatic claims only a few weeks later, Rumsfeld was informed: 'We doubt all processes are in place to produce longer-range missiles'.
"This highly confidential US evidence was a refutation not only of the claim that Iraq was producing WMDs but also of their current capability to do so."
Brown states that had the evidence been shared, history could have been different. "I am convinced that if resolutions of the United Nations are approved unanimously and repeatedly they have to be upheld if we are to have a safe and stable world order," he writes. "On this basis, Saddam Hussein's continuing failure to comply with them justified international action against him.
"The question is whether it required war in March 2003. If I am right that somewhere within the American system the truth about Iraq's lack of weapons was known, then we were not just misinformed but misled on the critical issue of WMDs.
"Given that Iraq had no usable chemical, biological or nuclear weapons that it could deploy and was not about to attack the coalition, then two tests of a just war were not met: war could not be justified as a last resort and invasion cannot now be seen as a proportionate response."

Jane Philpott, the minister for indigenous services, said: 'This is very much reminiscent of residential school systems … and we will pay the price for this for generations to come.' Photograph: Anadolu Agency/Getty Images
The disproportionate number of indigenous children caught in Canada's child welfare system is a "humanitarian crisis" that echoes the horrors of a residential school system that saw 150,000 Aboriginal children forcibly removed from their homes, the Canadian minister responsible for indigenous services has said.
Describing the issue as one of her top priorities, Jane Philpott noted this week that Canada removes indigenous children from their families at a rate that ranks among the highest in the developed world.
"We are facing a humanitarian crisis in this country where indigenous children are vastly, disproportionately overrepresented in the child welfare system," Philpott told the Canadian Broadcasting Corporation.
She pointed to the province of Manitoba, where 10,000 of the 11,000 children in care are indigenous. "This is very much reminiscent of residential school systems where children are being scooped up from their homes, taken away from their families and we will pay the price for this for generations to come."
In 2016, there were 4,300 indigenous children under the age of four in foster care across Canada, according to government statistics. While 7% of children across Canada are Aboriginal, they account for nearly half of all the foster children in the country.
Philpott pointed to the enduring effects of residential schools as well as high rates of poverty to explain the figures. The issue also stems from "bad government policies" of the past, she added.
"We see that there's discrimination against indigenous kids, where they are apprehended from their homes for reasons like poverty, or lack of adequate housing or food," she said. "Well, kids need to be with their families and in their communities and culture, so we should be addressing the housing issue or the adequate food issue, not taking kids away from their families."
While First Nations housing and food security on reserves fall under federal jurisdiction, Philpott said she had called an emergency meeting with her provincial and territorial counterparts – who are primarily responsible for administering child welfare programs – and indigenous leaders to address the issue. The meeting is expected to take place early next year.
Philpott's comments came as indigenous leaders gathered on Parliament Hill for a day of action aimed at pushing the federal government to comply with a 2016 ruling by the Canadian human rights tribunal that found the federal government was discriminating against indigenous children by underfunding health and welfare on reserve.
"Our message today is simple," Kevin Hart of the Assembly of First Nations told reporters. "Stop taking our children from us, honour the tribunal ruling, and work with us to give our children hope and opportunity."
A spokesperson for Philpott's office noted that Ottawa made available C$200m in funding last year to implement the tribunal's ruling and has committed another C$256m in funding this year. In a statement, her office added: "We recognize there is more work to do, and we remain absolutely committed to putting an end to the colonial policies of previous governments and ensuring the right supports are in place in order to bring justice for Indigenous children."
Still, nearly two years on – and despite three non-compliance orders issued by the tribunal to the current Liberal government – Ottawa has yet to fully comply with the ruling, said Cindy Blackstock, the executive director of the First Nations Child and Family Caring Society.
Instead Aboriginal children living on reserve continue to receive less than others in the country. "They get less funding for education, less funding for healthcare, less funding for basics like water and sanitation and less funding for child welfare to recover from the multigenerational impacts of residential schools," she said.
The result has left some First Nation communities struggling with inadequate, overcrowded housing and water that is not safe to drink. Others grapple with a shortage of mental health services, amid youth suicide rates that are 10 times higher for First Nations males and 21 times higher for females as compared to their non-indigenous counterparts.
"Canada cannot become comfortable or acquiesce to the idea that we are a nation that relies on racial discrimination against children as a fiscal restraint measure," said Blackstock.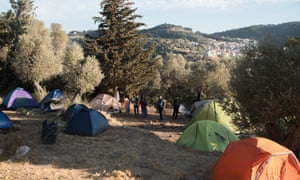 Refugees' tents near Vathy in Samos. Photograph: Olga Stefatou
Giorgos Christides and Olga Stefatou in Samos, Greece
Eida was two months pregnant when she suffered a miscarriage.
A month later, the 18-year-old Syrian refugee still feels angry and despondent. Not just that she lost a child. But that being pregnant was her ticket off the Greek island of Samos – and out of a squalid, barren, barb-wired camp.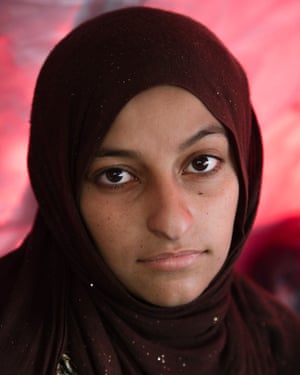 Eida. Photograph: Olga Stefatou
The young woman is one of around 3,000 refugees in Samos, one of the five Greek "hotspot" islands in the eastern Aegean Sea, designated by the EU to act as a barricade against massive irregular migrant arrivals from Turkey.
Since March 2016, when Brussels concluded a controversial agreement with Ankara to curb migrant flows, only vulnerable cases are transferred from the hotspots to the Greek mainland. Eida had hoped to become one of those cases.
The rest are left with two options: languish under deplorable conditions in the camps until their asylum claims are examined, or pay local smuggling networks €1,000 or more to get ferried to the mainland.
Anastasia Theodoridou, head of social services at Samos state hospital, says she routinely deals with cases like Eida's. "Dozens of women come to the hospital desperate to find out they are pregnant. Other refugees are eager for a diagnosis of any serious condition. And if there is nothing wrong with them, they bring their spouses and children. Maybe one of them might have a chance of a diagnosis."
According to internal documents, the Samos hospital has handled 7,857 visits by refugees since the start of the year.
The grotesque paradox of refugees hoping to be ill to get favourable treatment casts a shadow on the EU's narrative about the success of its response to the refugee crisis.
The rosy outlook from Brussels is often based on statistics that show a sharp reduction in irregular daily crossings and deaths in the Aegean.
This in turn has resulted in a broad desertion of the tragedy by the international community: journalists have long since gone home, NGOs are packing up, volunteers are few and far between and official funding has been reduced.
But despite substantial EU support to Athens – €430m has been contracted according to the European commission – conditions at the Greek hotspots remain appalling. With the focus now shifting to refugees crossing the sea from Libya, Tunisia or Algeria, the situation here is still no less dramatic than a year ago. It is still a massive crisis, albeit a somewhat forgotten one.
Just how appalling conditions are is immediately clear at the Samos camp at Vathy, a town of 6,200 people built like an amphitheatre to overlook a beautiful port. The camp is just 200 metres from the town proper and was built to host 700 people. Now that the number of refugees is more than four times the camp's capacity, hundreds are forced to sleep rough or inside flimsy tents.
A second, makeshift camp has emerged, which becomes engulfed by sand and dirt whenever the wind blows and could be easily swept away in the first heavy rainfall. "We feel abandoned," says Diab, a 23-year-old from Homs, Syria, protesting the scarcity of medicine, clothes, supplies, quality food, hygiene.
Diab is here with his family, which includes a six-year-old boy who hides behind his mother at the first loud noise or sight of a stranger – he was traumatised by the bombing in Syria, Diab explains.
They live outside the main camp, in a small tent in the woods, which provides little protection from the elements and was recently flooded after a brief spell of rain.

Opinion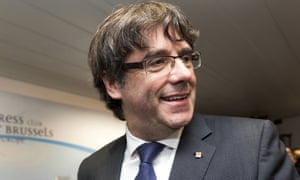 Catalonia's former president Carles Puigdemont fled to Brussels. Photograph: Olivier Matthys/AP
E

ight former ministers of the ousted Catalonian government are in prison, awaiting charges of sedition and rebellion. A European arrest warrant has been issued for the apprehension of former Catalan president, Carles Puigdemont, now holed up in Brussels.
For supporters of the government, such strong-arm tactics in response to Catalonia's declaration of independence is a necessary defence of the rule of law. For supporters of Catalan independence, it is a mortal attack on democracy. In reality, both sides have reduced democracy and law to hollow shells.
The actions of the Catalan government were contrary to the provisions of the Spanish constitution but the issue cannot be reduced to legal formalism. What is being played out in Catalonia is a confrontation over political legitimacy. Whatever the legal issues, it can only be resolved at a political level.
The problem with the actions of the Catalan government is that they were undemocratic. Polls have consistently shown that only a minority of Catalans support independence; over the past three years, support has remained at 40-45%. A slightly higher percentage, but still a minority, oppose independence. Catalonia is split down the middle.
The action of the Catalan government in declaring independence was, at best, foolish. Its reason – that 90% of voters backed independence in last month's referendum – ignores that fact that only 43% had been able to, or willing to, take part. The parliamentary vote on independence was pushed through in a late-night session that most of the opposition boycotted. Independence was less about respecting democracy than about political machinations.
Puigdemont, having declared independence, promptly fled to Brussels. Rather than face up to the consequences of his actions or engage in a political debate inside Spain, he simply vacated the arena. He seemed more interested in making high-stakes gestures than in furthering democracy.
But if the actions of the Catalan government are hardly those of politicians respecting democracy, those of the Madrid government are equally unpalatable. From police brutality in response to the referendum, to the imprisoning of democratically elected politicians, Madrid has sought to address the political issues raised by the question of Catalan independence through force and coercion.
While only a minority of Catalans support independence, there is mounting disaffection with rule from Madrid. The numbers backing secession have nearly doubled since 2010. Under a third want to maintain the status quo. It is not just in Catalonia that there exists such disaffection with central government. Harsh austerity policies, soaring unemployment and a sense of mainstream institutions deaf to people's needs have stoked popular grievances throughout Spain. The irony is that Catalonia is its richest region and anger often takes the form of resentment at "bailing out" the rest of Spain.
Whatever the roots of the anger, it needs to be addressed, which Madrid has failed to do. In imprisoning politicians, Madrid is effectively criminalising political dissent. The "rule of law" has become a cloak for a refusal to engage in a political debate in socially fragmented Spain. Democracy and the rule of law depend upon political legitimacy. That is what neither side possesses.