13 Nov
News and Analyses, A Foreign Perspective
Nearly all of these are English-edition daily newspapers. These sites have interesting editorials and essays, and many have links to other good news sources. We try to limit this list to those sites which are regularly updated, reliable, with a high percentage of "up" time.
The McGlynn: Up The Rebel!
Bob Geldof has said he will return his Freedom of the City of Dublin in protest against the Myanmar leader Aung San Suu Kyi, who also holds the award.
Mr Geldof said "her association with our city shames us all".
Ms Suu Kyi has faced heavy criticism over her failure to address allegations of ethnic cleansing against Myanmar's Rohingya Muslims.
More than half a million Rohingya have fled to Bangladesh following recent violence.
Mr Geldof, the musician and founder of Band Aid, said in a statement: "Her association with our city shames us all and we should have no truck with it, even by default. We honoured her, now she appalls and shames us."
He said he would hand back the award at City Hall in the Irish capital on Monday morning.
Ms Suu Kyi has been condemned by international leaders and human rights groups over her reluctance to acknowledge the military violence, which the UN has called a "textbook example of ethnic cleansing".
Fellow Irish musicians U2 also criticised Burma's civilian leader, urging her on Saturday to take a stronger stance against the reported violence by security forces.
In a statement on the band's website, they said her failure to address the crisis was "starting to look a lot like assent".
Over 180 dead as thousands of Rohingya refugees flee Myanmar for Bangladesh
"So we say to you now what we would have said to her: the violence and terror being visited on the Rohingya people are appalling atrocities and must stop."
Last month, Oxford City Council stripped Ms Suu Kyi of the freedom of the city, which she was awarded in 1997.
Oxford City Council leader Bob Price acknowledged that it was an "unprecedented step" for the local authority.
People are "absolutely appalled" by the situation in Myanmar, he said, adding it was "extraordinary" she had not spoken out about reported atrocities in the country.
St Hugh's College at Oxford University, where Ms Suu Kyi read politics, has removed a portrait of her from display.
The violence in Rakhine erupted on 25 August when Rohingya militants attacked security posts in Myanmar's Rakhine state, triggering a military crackdown.
Scores of people have been killed in the crackdown and there are widespread allegations of villages being burned and Rohingya being driven out.
Myanmar's military says it is fighting Rohingya militants and denies targeting civilians.
About 600,000 Rohingya have fled to Bangladesh since 25 August.

World Politics
United States
Trump environment nominee struggles to answer basic climate questions – video
Kathleen Hartnett White struggles to answer basic questions posed by the Senate committee on environment and public works on Thursday. Hartnett White, Trump's nominee for the environmental quality council chair, had difficulty answering questions from Senators Ben Cardin and Sheldon Whitehouse on green house emissions and climate science

President performs surprise turn at a summit dinner in Manila, explaining it was ordered by the US leader
Reuters
Duterte sings for Trump: 'You are the light' – video
President Rodrigo Duterte crooned a hit Filipino love song at a dinner in Manila for leaders from across Asia, explaining later that it was "on the orders of Donald Trump".
The US president and Duterte were among 19 leaders at a gala in the Philippines capital on Sunday ahead of the annual Association of Southeast Asian Nations (Asean) summit. At one point Duterte took the microphone to sing "Ikaw" (You), in a duet with local pop diva Pilita Corrales.
One of the song's verses, translated from Filipino, begins: "You are the light in my world, a half of this heart of mine."
"Ladies and gentlemen, I sang uninvited, upon the orders of the commander-in-chief of the United States," Duterte said later, according to the ABS-CBN news channel.
Duterte, who is sometimes described as the "Trump of the East" because of his brash style, was due to meet the US president on the sidelines of the summit on Monday.
The United States and its former colony, the Philippines, have been strategic allies since the second world war. But their relations have been strained by anti-US outbursts from Duterte and his enthusiasm for better ties with Russia and China.
More than 3,900 Filipinos have been killed in a war on drugs that Duterte declared when he took office last year. His government says the police act in self defence, but critics say executions are taking place with no accountability.
Duterte said last week he would tell the US president to "lay off" if he raised the issue of human rights when they met.
But Trump, who has been criticised at home for neglecting rights issues in dealings abroad, praised Duterte in May for doing an "unbelievable job on the drug problem".
Trump and leaders of the 10-member Asean, plus China, Russia, Japan, Canada, South Korea, India, Australia and New Zealand, were entertained by singers and dancers at the dinner.
Each sported a cream-coloured barong, a traditional Philippines shirt made of fibre from the pineapple plant, hand-embroidered and worn untucked.
They were served a four-course Filipino-Asian fusion meal curated and prepared by Jessie Sincioco, the chef who also designed the menu for Pope Francis when he visited the Philippines in 2015.

A year after Trump's victory, Montana elected its first black mayor, New Jersey elected its first Sikh mayor and Charlotte elected its first black female mayor
Last Tuesday, voters seemed to reject much of the anger and polarisation that Donald Trump has brought in to US politics. Instead, voters elected a diverse range of candidates from progressive backgrounds. The elections, a year after Trump's victory, saw Montana elect its first black mayor, New Jersey elected its first Sikh mayor and Charlotte elected its first black female mayor.
Here are some of the faces of America's new political coalition.

Braxton Winston: city council at-large in Charlotte, North Carolina
Winston, 34, hadn't been to a protest before the fatal police shooting of Keith Scott in Charlotte, North Carolina in September 2016. That day, Winston, a videographer by trade, stopped by the apartment complex where the incident occured and started livestreaming what he was seeing as a crowd of police and upset citizens swelled.
Hours later, as residents began clashing with police in the streets, Winston was near the frontlines, continuing to livestream. Shirtless and facing a phalanx of armor-clad police, Winton balled his left hand in a raised fist. A photograph of his defiant gesture went viral not long after and became one of the defining images of the Black Lives Matter era.
It was his engagement with those issues that drove his candidacy for an at-large city council seat in Charlotte, a seat he won on Tuesday running as a Democrat.
"We're excited. We feel like we ran the campaign that we set out to do," Winston said after the win, according to Raw Story. "We were very intentional about it from day one. We wanted to go to every part of Charlotte with a clear and consistent message of a more accessible, equitable and interconnected city."
Winston ran on a progressive platform of raising the city's minimum wage, the creation of 50,000 affordable housing units and "comprehensive criminal justice reform".

Ravi Bhalla: mayor in Hoboken, New Jersey
A practicing Sikh who wears a long beard and his hair in a traditional turban, Bhalla was hardly surprised when a leaflet began circulating in his town that put the word TERRORISM in block red letters just above his face.
"Of course this is troubling, but we won't let hate win," Bhalla said about the leaflets on Twitter. "At time w/ President…seeking to divide us, it is critical we come together as a community and stand up for American values."
Bhalla won his bid for mayor of Hoboken, New Jersey Tuesday on a broad progressive platform that includes infrastructure upgrades, creating affordable housing and developing open spaces for the city, which lies just to the west of Manhattan.
As a two-term city council member for Hoboken, Bhalla suffered similar racist abuse. In 2016, when he was serving as president of the council, Bhalla publically forgave a man for calling him a terrorist and said he "shouldn't even be allowed in the US" in response to an unassuming Twitter post about a city running and bike path. "Sir, I am born & raised in America. You clearly don't know what it means to be an American," he fired back.
Bhalla, who grew up in New Jersey Sikh, says the teasing and bullying from other students is a large part of what shaped his worldview and politics. "That always gave me a sense of standing up for the underdog, standing up for minorities… whether it's immigrants, African Americans, women, the LGBTQ community, Asian Americans," Bhalla, who is also a civil rights attorney said to NBC News earlier this summer. "Anyone who's underrepresented, in any sphere of our society, deserves to have their voices heard, deserves to have a seat at the table."………………………
Other notable wins (thumbnails)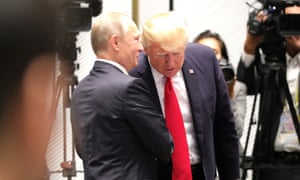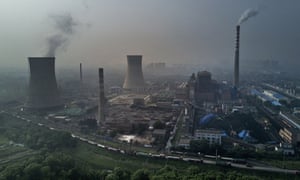 Big polluters like China are acting to cut emissions but low rains have reduced low-carbon hydroelectric output this year. Photograph: Kevin Frayer/Getty Images
The burning of fossil fuels around the world is set to hit a record high in 2017, climate scientists have warned, following three years of flat growth that raised hopes that a peak in global emissions had been reached.
The expected jump in the carbon emissions that drive global warming is a "giant leap backwards for humankind", according to some scientists. However, other experts said they were not alarmed, saying fluctuations in emissions are to be expected and that big polluters such as China are acting to cut emissions.
Global emissions need to reach their peak by 2020 and then start falling quickly in order to have a realistic chance of keeping global warming below the 2C danger limit, according to leading scientists. Whether the anticipated increase in CO2 emissions in 2017 is just a blip that is followed by a falling trend, or is the start of a worrying upward trend, remains to be seen.
Much will depend on the fast implementation of the global climate deal sealed in Paris in 2015 and this is the focus of the UN summit of the world's countries in Bonn, Germany this week. The nations must make significant progress in turning the aspirations of the Paris deal into reality, as the action pledged to date would see at least 3C of warming and increasing extreme weather impacts around the world.
The 12th annual Global Carbon Budget report published on Monday is produced by 76 of the world's leading emissions experts from 57 research institutions and estimates that global carbon emissions from fossil fuels will have risen by 2% by the end of 2017, a significant rise.
"Global CO2 emissions appear to be going up strongly once again after a three-year stable period. This is very disappointing," said Prof Corinne Le Quéré, director of the Tyndall Centre for Climate Change Research at the UK's University of East Anglia and who led the new research. "The urgency for reducing emissions means they should really be already decreasing now."
"There was a big push to sign the Paris agreement on climate change but there is a feeling that not very much has happened since, a bit of slackening," she said. "What happens after 2017 is very open and depends on how much effort countries are going to make. It is time to take really seriously the implementation of the Paris agreement." She said the hurricanes and floods seen in 2017 were "a window into the future".
The new analysis is based on the available energy use data for 2017 and projections for the latter part of the year. It estimates that 37bn tonnes of CO2 will be emitted from burning fossil fuels, the highest total ever.
The main reason for the rise is an expected 3.5% increase in emissions in China, the world's biggest polluter, where low rains have reduced low-carbon hydroelectric output and industrial activity has increased. India's rise in emissions was modest compared to previous years at 2%, while the US and EU are both on track for small falls.