03 Dec
News and Analyses, A Foreign Perspective
ANIMAL welfare, the environment and "being kind" are the issues at the top of the political agenda for Irish schoolchildren, it appears
With the political landscape uncertain at the moment – former Tánaiste Frances Fitzgerald's recent resignation the latest development in an ongoing crisis in the Department of Justice, for example- we decided to ask the leaders of the future what they would do differently if they were in charge.
One young girl told Independent.ie kept it simple and said she feels we should all be kinder to each other.
Another kid said he thinks we need to look after the planet better.
He said: "Everyone is making a mess."
Thanks to the pupils and staff at Grace Park Educate Together National School in Drumcondra, Dublin for their help.
Nearly all of these are English-edition daily newspapers. These sites have interesting editorials and essays, and many have links to other good news sources. We try to limit this list to those sites which are regularly updated, reliable, with a high percentage of "up" time.

World Politics
United States
Plea agreement includes clause showing Flynn consented to participate in 'covert law enforcement activities" if required

Michael Flynn leaves federal court following his plea hearing in Washington on Friday. Photograph: Xinhua / Barcroft Images
The least-noticed sentence in Michael Flynn's plea agreement with special counsel Robert Mueller may also be the most important one.
Section eight of the deal reached by Donald Trump's former national security adviser in the inquiry into Russian meddling in the US election is entitled "cooperation". It specifies that as well as answering questions and submitting to government-administered polygraph tests, Flynn's cooperation "may include … participating in covert law enforcement activities".
Long-time students of federal law enforcement practices agreed, speaking anonymously, that "covert law enforcement activities" likely refers to the possibility of wearing a concealed wire or recording telephone conversations with other potential suspects. It is not known whether Flynn has worn a wire at any time.
"If the other subjects of investigation have had any conversations with Flynn during the last few months, that phrase must have all of them shaking in their boots," said John Flannery, a former federal prosecutor in the southern district of New York.
"The one who must be particularly terrified is [Trump son-in-law and adviser] Jared Kushner, if he spoke to the special counsel's office without immunity about the very matter that is the subject of Flynn's plea. I think he must be paralyzed if he talked to Flynn before or after the investigators debriefed him."
Flynn has admitted that he willfully and knowingly made materially "false, fictitious and fraudulent" statements to the FBI on 24 January 2017 – four days after Donald Trump became president.
Former FBI director James Comey has testified before Congress that before Trump fired him, the president asked him to end the investigation of Flynn.
Although the date when Flynn began to cooperate with Mueller's investigation is not yet public, at least one prominent Republican donor was telling friends in July this year that Flynn was already doing so. At the very least, the terms of Flynn's co-operation raise the possibility that he may have covertly recorded some of his conversations.
Flynn's lawyer, Robert Kelner, did not respond to requests for comment about whether his client had worn a wire or had taped telephone conversations.
Since there was no legal requirement for Mueller to include this information about covert law enforcement activities in the plea agreement, Flannery believes it was put there "to put the fear of God" into anyone who may have given the special counsel answers that conflict with Flynn's information.
The main clue in the plea agreement about the importance of the information Flynn has already provided lies in the discrepancy between the maximum penalty for the crime he has admitted and the maximum sentence the special counsel has promised to recommend.
According to the document made public on Friday, Flynn could have been sentenced to as much as five years in prison and a $250,000 fine. As long as he cooperates in full with all of the special counsel's requests, the document says the "estimated sentencing guidelines" range from zero to six months, with a possible fine of between $500 and $9,500. The proposed sentencing reduction also partly takes into account the fact Flynn has no criminal record.
"No prosecutor I know would agree to reducing a sentence that dramatically unless the witness had provided very significant information about at least one other target of his investigation," Flannery said. "You wouldn't get such a low sentence unless you had implicated a big target. The person that you're lifting up allows you to sit on the ground."
The plea agreement, dated 30 November 2017, requires Flynn to cooperate "fully, truthfully, completely and with this Office and other Federal, state and local law enforcement authorities identified by this Office in any and all matters as to which this Office deems the cooperation relevant".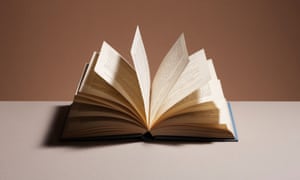 What is or is not permitted in Texas prisons is largely decided by mailroom staff, the Dallas Morning News found. Sometimes the binding or covers are the problem for smuggling-conscious staff. Photograph: Alamy Stock Photo
Books including The Color Purple, Freakonomics and Monty Python's Big Red Book are banned in Texas state prisons – but Adolf Hitler's Mein Kampf and two books by former Ku Klux Klan grand wizard David Duke are not.
The Dallas Morning News reported the choices made by the Texas department of criminal justice (TDCJ) on behalf of thousands of inmates.
There are 248,281 approved titles for the state's nearly 150,000 inmates to read, the paper said, and 10,073 that are banned. Also among the forbidden are a collection of Shakespeare sonnets, Where's Waldo? Santa Spectacular and Homer Simpson's Little Book of Laziness.
Satan's Sorcery Volume I and 100 Great Poems of Love and Lust are allowed, as is James Battersby's The Holy Book of Adolf Hitler, which is described on Amazon.com as "the Bible of neo-Nazism and of esoteric Hitlerism".
What is or is not permissible in Texas prisons is largely decided by mailroom staff, the newspaper found. Content and imagery are only part of the criteria applied; many books are banned because their bindings or covers could be used to smuggle contraband. For obvious reasons, maps are also banned.
Regarding content, the Dallas Morning News reported, reasons for a book to be banned include: information on the manufacture of explosives, weapons and/or drugs; material "written solely for the purpose of communicating information designed to achieve the breakdown of prisons through offender disruption"; graphic presentations of illegal acts "such as rape, incest, sex with a minor, bestiality, necrophilia or bondage"; and information on "how to avoid detection of criminal schemes".
Some graphic novels, including titles on The Walking Dead, Game of Thrones and Monty Python, are prohibited because they contain nudity or sexual images. EL James's softcore Fifty Shades novels, meanwhile, are allowed.
The ACLU of Texas executive director, Terri Burke, told the newspaper inmates should have the same access to literature as anyone in society.
"There is no excuse in our opinion for banning books in the prisons," Burke said. "None at all. There's a lot of rights prisoners give up, but they shouldn't have to give up that one. Adolf Hitler and David Duke should be there just as much as Salman Rushdie and Alice Walker."
Freakonomics, by Steven D Levitt and Stephen J Dubner, is banned because it contains "racial content" the TDCJ deemed capable of provoking "offender disruption".
The Color Purple was banned because author Alice Walker leads the reader to believe the main character is raped by her father.
Asked about books by Duke and Hitler, a prison system spokesperson told the paper both conformed to state guidelines.
"Mein Kampf is on the approved list because it does not violate our rules," said Jason Clark, TDCJ deputy chief of staff.

The digital attack that brought Estonia to a standstill 10 years ago was the first shot in a cyberwar that has been raging between Moscow and the west ever since
Hannes Grassegger and Mikael Krogerus
Estonian police clash with pro-Russian demonstrators in Tallinn in April 2007, shortly before an orchestrated cyber-attack paralysed the country's infrastructure. Photograph: Raigo Pajula/AFP/Getty Images
It began at exactly 10pm on 26 April, 2007, when a Russian-speaking mob began rioting in the streets of Tallinn, the capital city of Estonia, killing one person and wounding dozens of others. That incident resonates powerfully in some of the recent conflicts in the US. In 2007, the Estonian government had announced that a bronze statue of a heroic second world war Soviet soldier was to be removed from a central city square. For ethnic Estonians, the statue had less to do with the war than with the Soviet occupation that followed it, which lasted until independence in 1991. For the country's Russian-speaking minority – 25% of Estonia's 1.3 million people – the removal of the memorial was another sign of ethnic discrimination. Russia's government warned that the statue's removal would be "disastrous" for Estonia.
That evening, Jaan Priisalu – a former risk manager for Estonia's largest bank, Hansabank, who was working closely with the government on its cybersecurity infrastructure – was at home in Tallinn with his girlfriend when his phone rang. On the line was Hillar Aarelaid, the chief of Estonia's cybercrime police.
"It's going down," Aarelaid declared. Alongside the street fighting, reports of digital attacks were beginning to filter in. The websites of the parliament, major universities, and national newspapers were crashing. Priisalu and Aarelaid had suspected something like this could happen one day. A digital attack on Estonia had begun.
Estonia boasts the most technologically advanced system of government in the world. Every citizen possesses a digital identity – an identification number and login code for access to completely digitised interactions with the state. Estonians can vote online, file their taxes, check medical records, access the national health care system, and receive notifications of most government attempts to access their personal records. About 97% of the country uses digital banking. The Estonian national ethic is built on the idea that every citizen is transparent and the state is too. This makes Estonia extremely efficient – and extremely vulnerable. "We live in the future. Online banking, online news, text messages, online shopping – total digitisation has made everything quicker and easier," Priisalu said. "But it also creates the possibility that we can be thrown back centuries in a couple of seconds."
Over the following two nights, as the street battles began to wane, the attacks on Estonia's technological infrastructure picked up. The authorities were slow to recognise what was happening. It wasn't until 24 hours later when the national defence minister realised he was unable to log on to the ruling party's website that they knew they had a major problem on their hands. Then the mail server for parliament crashed. News sites began to falter. Some of the country's most widely read publications disappeared altogether.
Priisalu began to analyse the streams of data besieging the country's institutions. Vast "botnets" – networks of captured and linked computers – were attempting to bring down computer systems with automated queries as part of a large DDoS (distributed denial-of-service) attack. "Mail-bombing" email barrages and volleys of status and location queries overloaded servers across the country, bringing crucial parts of the Estonian internet to a halt. Some websites, according to the BBC, were "defaced," redirecting users "to images of Soviet soldiers and quotations from Martin Luther King Jr about resisting evil". "War dialling", in which automated phone calls target a company or institution, placed a virtual blockade on phone numbers for government offices and parliament. On 10 May, Hansabank, Estonia's biggest bank, had to cease online services and international card transactions temporarily………….
Rastorguev said that one of the most effective weapons in modern conflict was information – or more accurately, disinformation, like the fake news and social media posts that US audiences have been reading since last year's presidential election, or the stories that whipped Estonian protesters into a frenzy in 2007. The core concept of cyberwar has to be understood as something broader than hacks or the defacement of websites. It is psychological manipulation, executed with targeted digital disinformation designed to weaken a country from within. Thus, no smoking gun will ever be found: "The Russian theory of war allows you to defeat the enemy without ever having to touch him," says Peter Pomerantsev, author of Nothing is True and Everything is Possible. "Estonia was an early experiment in that theory."
Since then, Russia has only developed, and codified, these strategies. The techniques pioneered in Estonia are known as the "Gerasimov doctrine," named after Valery Gerasimov, the chief of the general staff of the Russian military. In 2013, Gerasimov published an article in the Russian journal Military-Industrial Courier, articulating the strategy of what is now called "hybrid" or "nonlinear" warfare. "The lines between war and peace are blurred," he wrote. New forms of antagonism, as seen in 2010's Arab spring and the "colour revolutions" of the early 2000s, could transform a "perfectly thriving state, in a matter of months, and even days, into an arena of fierce armed conflict".