03 Mar
News and Analyses, A Foreign Perspective
Nearly all of these are English-edition daily newspapers. These sites have interesting editorials and essays, and many have links to other good news sources. We try to limit this list to those sites which are regularly updated, reliable, with a high percentage of "up" time.


A longstanding humanitarian deal protected many from deportation – but a change in practice under Trump has torn families apart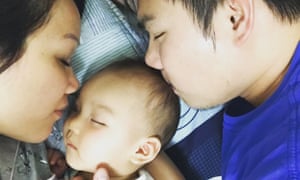 Tammy Nguyen with her daughter, Chari, and her husband, Dy, who has been incarcerated. Photograph: Courtesy Nguyen family
Five-month-old Chari Nguyen banged on the thick plexiglass window and cried. On the other end, her father, Dy, opened his arms and tried to calm her, repeating "Come to daddy" and "Daddy loves you".
The 31-year-old father pressed his hands to the visitation room window at Stewart Detention Center, in a remote part of Georgia, getting as close as he could to his baby, who could barely hear his voice.
"She wants him to hold her, and all they can do is touch each other through the glass," recalled Tammy Nguyen, Chari's mother, who drove three hours that day in November to visit her incarcerated husband. "I keep trying to put Chari's hand to where his hand was so he could feel connected to her."
Four months later, Dy remains jailed with no end in sight. He is one of thousands of Vietnamese Americans now at risk of deportation as Donald Trump's administration aggressively targets immigrant communities that had previously been protected.
Asian Americans Advancing Justice, a group representing Dy in court, has filed a class-action lawsuit against the US government challenging the continuing detention of Vietnamese refugees who fled war, violence, communist "re-education camps" and other forms of political persecution and are now threatened with removal to a country many of them barely know.
In March 2017, Immigration and Customs Enforcement (Ice) reversed a longstanding practice and began subjecting Vietnamese refugees to lengthy periods of detention under the threat of deportation, despite an agreement between the US and Vietnam that shields this population, the suit said.
"The change in policy has been so abrupt and has really pulled the rug out from under a lot of these communities," said Phi Nguyen, litigation director at Advancing Justice-Atlanta. "These are people who really left everything behind, really risked their lives to come over here. They did it because they wanted freedom, and they wanted to be treated right by their government."
The lawsuit has shone a harsh light on the government's attack on an immigrant group that has received little attention as Ice has ramped up raids and escalated deportation efforts that were already expansive under Barack Obama.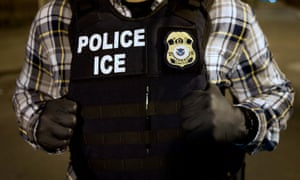 'The change in policy has been so abrupt and has really pulled the rug out from under a lot of these communities,' says Phi Nguyen, litigation director at Advancing Justice-Atlanta. Photograph: Bloomberg/Bloomberg via Getty Images
Under a humanitarian agreement between the two countries, Vietnamese American refugees cannot be deported back to Vietnam if they entered the US before 1995, the year the two governments established diplomatic relations. Before Trump, that meant when the refugees, who became lawful permanent residents, faced deportation orders due to criminal convictions, Ice would not remove them or detain them indefinitely – it would instead release them under orders of supervision, the suit said.
The class-action suit seeks to represent all Vietnamese nationals who arrived pre-1995, are facing deportation and have been detained by Ice for more than 90 days. Attorneys are aware of nearly 40 refugees in that category, and about half of them have been detained for more than six months, the complaint said.
An Ice spokesman, Brendan Raedy, declined to comment on the lawsuit but told the Guardian that more than 8,600 Vietnamese nationals were currently subject to a "final" deportation order, and that more than 7,800 of them had criminal convictions.
"You cannot treat people like this," said Lisa Dotson, sister of Hoang Trinh, a 41-year-old plaintiff who entered the US as a refugee at age four in 1980 and has been detained since last summer. "Tearing families apart and taking away members of the family, especially a father, it's very hard. This doesn't do any good for anybody."
Trinh, whose family built a neighborhood bakery in California after fleeing Vietnam, is married with two teenage children and has no family in Vietnam. He is facing deportation due to a drug charge for which he served one year in prison, according to the suit.
Trinh has told his sister and attorney that he has been locked up in a small cell for 23 hours a day, which has taken a toll on him: "You're going to end up crazy if you stay there long enough," said Dotson, 39, adding: "He's missed a lot of big milestones. He missed his daughter's graduation from high school."
It was terrifying to think about what would happen if he were ultimately deported, the sister said: "I don't know how the government in Vietnam would treat people like him."
Dy Nguyen, who was working as a technician installing security systems when he was detained, fled Vietnam when he was three years old. His wife, Tammy, said three Ice agents had showed up to their Georgia home in November and initially made it seem as if they were taking him in for a minor paperwork issue.
The officers asked Tammy to get her husband a pair of socks and other belongings and told Dy, who was holding his daughter, to hand the baby to his wife, she recalled. Tammy said she was shaking as she held Chari while Ice took her husband away.
Dy is facing detention and deportation due to a 2010 burglary conviction. Tammy noted that he has already served his time and has since turned his life around – becoming active in church and youth groups and giving talks about his criminal past to help others learn from his mistake.
"Everybody deserves a second chance," said Tammy, a 31-year-old medical assistant who came to the US from Vietnam when she was seven years old. "He's a completely different man."…………….She doesn't cry like she did inside the detention center. Chari, now nine months old, has gotten used to seeing her father on a screen.

Exclusive: Oleg Deripaska joins hundreds of rich people who have bought Cypriot nationality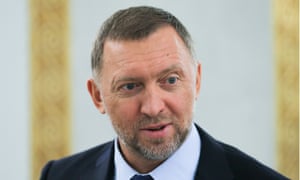 Oleg Deripaska attends a meeting for the business community with Vladimir Putin at the Kremlin. Photograph: Sergei Savostyanov/TASS
The Russian oligarch Oleg Deripaska has bought a Cypriot passport under a controversial scheme that allows rich investors to acquire citizenship and visa-free access to the European Union, the Guardian can reveal.
Deripaska, an aluminium magnate with connections to Donald Trump's former campaign manager Paul Manafort, is one of hundreds of wealthy individuals who have applied for Cypriot nationality. His application was approved last year.
The revelations will revive concern about oligarchs with Kremlin connections buying EU passports. Large numbers of the Russian and Ukrainian elite featured last year in a list of hundreds of people granted Cypriot citizenship over the past four years.
The island also offered citizenship to Viktor Vekselberg, a major shareholder in the Bank of Cyprus, the country's biggest bank, documents show. Vekselberg appears to have turned the offer down. His spokesman said he only had Russian citizenship.
Deripaska and Vekselberg appeared on another list issued by the US Treasury in January of oligarchs close to Vladimir Putin. Deripaska has denied claims that he served as a back channel between the Kremlin and the Trump campaign, as an investigation by the special counsel Robert Mueller into possible collusion continues.
The Cypriot documents seen by the Guardian and the Organised Crime and Corruption Reporting Project (OCCRP) show that Deripaska's first attempt to become a Cypriot citizen was unsuccessful.
Cyprus has been accused of failing to vet passport candidates vigorously enough, heightening concerns in EU circles about people being able to buy EU citizenship. On this occasion, however, Deripaska was asked to resubmit his case because of a preliminary inquiry into his affairs in Belgium. The inquiry was subsequently dropped in 2016.
Cyprus's council of ministers sent Deripaska's case back to the island's interior ministry, the Cypriot documents say, asking it to investigate further. The oligarch's naturalisation bid had to be re-examined before a final decision could be made.
Deripaska's name was made public this week when an interior ministry document listing beneficiaries of the collective investment scheme was distributed inside Cyprus's parliament. Clerks left it in a room used by journalists, and several picked up a copy.
Leaked documents show that the Cypriot "golden visa" scheme remains a lucrative source of revenue for the island, generating at least €4.8bn (£4.3bn). Cyprus has given citizenship to 1,685 "foreign investors" since 2008 – many from the former Soviet Union, and from China, Iran and Saudi Arabia – and 1,651 members of their families.
The finance ministry has previously said it carries out stringent checks on all citizenship by investment applications, with funds required to undergo money laundering controls by a Cypriot bank. Cyprus is not the only EU country to have granted citizenship to high net-wealth Russians, it says. There is no suggestion of wrongdoing on the part of beneficiaries.
Vekselberg's Renova group is one of Russia's biggest conglomerates. He made a major investment in the crisis-hit Bank of Cyprus in 2014, buying almost 10% of its stock. The move at a time when the island's economy was depressed meant he was an "exceptional case deserving of honorary naturalisation", the documents say.
Vekselberg's spokesman, Andrey Shtorkh, said: "Mr Vekselberg has only one citizenship, of Russian Federation and was never granted any other citizenship including Cypriot."
Cyprus made it easier for rich foreigners to gain citizenship in September 2016. It had previously required investors to have at least €5m in domestic assets, including real estate, firms and government bonds. Applicants could also take part in a collective investment scheme by spending a minimum of €12.5m, or €2.5m per person. The ruling council reduced the eligibility threshold to €2m and ditched collective schemes.
The fresh trove of scheme beneficiaries obtained by the Guardian and the OCCRP confirms the extent to which Cyprus's citizen-by-investment programme has become a main avenue for Russian oligarchs who wish to get a European passport.

Carl Icahn sold $31.3m of shares in a company dependent on steel imports days before the commerce department mooted stiff tariffs on imports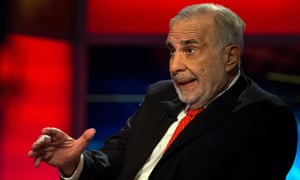 Carl Icahn in 2014. Photograph: Brendan Mcdermid/Reuters
Carl Icahn, a former special adviser to Donald Trump, sold $31.3m of shares in a company heavily dependent on steel imports last week, shortly before Trump's announcement of new tariffs sent its shares plummeting.
Icahn, a billionaire investor who was a major Trump supporter, started selling shares in the crane and lifting equipment supplier Manitowoc Company on 12 February, days before the commerce department first mooted plans to impose stiff tariffs on foreign steel imports.
The news was first reported by Think Progress.
On Thursday Trump said he would press ahead with the commerce department's plans to levy 25% tariffs on imports of steel and 10% on aluminium.
According to a regulatory filing Icahn was able to sell his shares for $32 to $34. On Friday morning Manitowoc's shares had fallen 5.48% to $26.37. The fall was in line with drops seen by other companies dependent on cheap steel imports, including Boeing and Caterpillar.
Trump has argued that the tariffs are necessary to protect US jobs. "We must protect our country and our workers. Our steel industry is in bad shape. IF YOU DON'T HAVE STEEL, YOU DON'T HAVE A COUNTRY!" Trump wrote on Twitter.
The announcement has rattled stock markets around the world and stoked fears of a trade war with both the EU and China saying they are considering retaliation if the tariffs become law.
Icahn, who has a fortune of $16.9bn according to Forbes, sold 1m shares in Manitowoc, according to the filing with the Securities and Exchange Commission. The value of the shares he sold has since dropped by around $6m.
The investor was a special adviser to Trump during the election but resigned his position amid concerns about potential conflicts of interest relating to his vast business holdings.
Icahn was not immediately available for comment.

Disclosure regarding the $7.5bn Kemper plant in Mississippi throws further cloud over promise of clean coal energy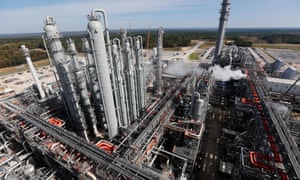 The Kemper plant was presented as a global model for 'clean coal' operations. Photograph: Rogelio V.Solis/AP
Executives at the world's most ambitious "clean coal" plant knew for years about serious design flaws and budget problems but sought to withhold key information from regulators before their plans collapsed, according to documents obtained by the Guardian.
The Kemper plant in Mississippi – held up as the global model for a new generation of "clean coal" power plants – was the most expensive fossil fuel power plant in US history, with a $7.5bn price tag. Its owners, Southern Company, boasted it was "going to be the cleanest coal plant in the world", in the words of the CEO, Tom Fanning.
But thousands of internal documents reviewed by the Guardian and a series of interviews with Kemper staff uncovered evidence that the company had information showing that the project would blow through state-imposed budget limits five years before the company decided to reverse course and become an exclusively gas-fired energy plant.
Kemper's failure could be a serious setback for global climate policy and plans to reach the Paris climate targets. International climate agreements rely heavily on developing practical carbon capture technologies that have so far largely proved elusive. Kemper was slated to be the largest coal carbon capture plant ever built, touted as potentially the first of many similar projects worldwide.
The documents show that Kemper's design faced what proved to be an insurmountable issue: it required vastly more maintenance downtime than originally predicted, and according to one 2014 report would be offline 45% of its first five years rather than the 25% the company had publicly projected.
Those figures doomed Kemper's "clean coal" plans by raising its lifetime costs dramatically. The company had this information three years before it told regulators it was reversing course and planned to run the plant on natural gas.
Southern nonetheless pushed forward, sinking nearly $3bn more into construction.
Experts have long warned that the biggest challenge for clean coal power is affordability – adding so-called carbon capture technology, which captures carbon dioxide emissions produced from the use of fossil fuels, requires expensive equipment and saps energy that could otherwise be sold to power customers.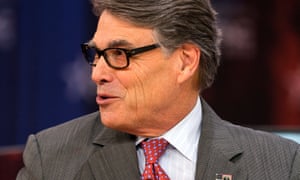 Rick Perry, Trump's energy secretary, has been described as a 'close friend' of the Southern CEO, Tom Fanning. Photograph: Jim Lo Scalzo/EPA
For years, Kemper, built in America's lowest-income state, was marketed as proof that American innovation could show the world that clean coal technology made economic sense.
Inside Southern, however, Kemper's prospects looked very different.
Documents obtained by the Guardian show:
In 2010, before a shovel was turned, a top executive expressed doubts to his inner circle that Kemper could be built within limits demanded by Mississippi regulators.

The company knew in early 2012 that Kemper was headed far over budget limits. A top Kemper official sought to hide damaging projections from independent monitors, around the time that state officials had the opportunity to cancel the project.

Fanning, Southern's CEO, reassured investors that he could come in under budget despite overwhelming evidence that the company would never make it.
In a 2013 earnings call, Fanning touted a huge coal storage dome as "in place" and a sign of "tremendous" construction progress. Company files show the dome had in fact started crumbling inside months earlier, ultimately opening up a hole in the ceiling the size of a small house – a problem so bad the dome had to be razed and rebuilt later that year.

Multiple forecasts showed that Kemper's clean coal equipment could only be up and running a fraction of the time the company initially predicted. Repairs listed as taking four hours would actually shut coal power generation down for four weeks, a 2016 report warned.
Kemper, which received roughly $400m from taxpayers, managed to produce electricity from some of its clean coal equipment for "over 100 hours", or roughly five days last June, before construction was shuttered for good amid further budget blowouts.
Before it ran aground, Kemper drew support from Obama and Trump administration figures alike. Trump has been particularly outspoken about his support of "clean coal", which he praised as "beautiful" in this year's State of the Union address.
Last August, the Department of Energy announced $50m in possible funding for projects to develop "transformational coal technologies".
Southern, the country's second-largest electrical utility, received over $380m from the Department of Energy on the condition that the project could generate affordable electricity, on schedule. But it does not appear to be under any immediate pressure to repay the money.
It maintains close ties to top Trump administration officials. Rick Perry, described by Bloomberg as an "old friend" of Fanning, now helms the energy department as it navigates calls to "claw back" federal funds spent on Kemper.
The US attorney general, Jeff Sessions, counts Southern and its law firm Balch and Bingham as his top two career donors, according to data from the Center for Responsive Politics. Sessions, the country's top law enforcement officer, has previously rebuffed calls to recuse himself from other matters involving that law firm.
Southern's other mega-project, the Vogtle nuclear power plant in Georgia, was offered $3.7bn in federal loan guarantees in September, despite being five years behind schedule and $10bn over budget, according to watchdog groups.
Late last year, the Securities and Exchange Commission (SEC) mothballed an investigation into allegations the company concealed schedule delays, uncovered by a New York Times investigation in 2016, without sanctioning the company or clearing it of wrongdoing, leaving the door open to further investigation.
The new materials offer evidence of a much broader range of potential misconduct than previously revealed. The SEC declined to comment.
Southern faces a continuing class action alleging the company failed to disclose "adverse information" in 2012 and 2013 and other lawsuits brought by shareholders and power customers over Kemper.
A Southern spokesman declined to comment on specific questions about Kemper, instead pointing to a settlement last month with state regulators and tax legislation, which he said would lower customers' power bills. He also cited the "continued operation of Kemper's efficient natural gas facility".

World Politics
United States
The president seemed ready to take on the NRA but experience should make us wary of his inconsistency and inability to master detail
Donald Trump stunned Washington this week by embracing a series of gun control measures long opposed by the National Rifle Association and most Republicans on Capitol Hill. The prevailing question remained how long it would last.
Senate Democrats breathed a sigh of relief on Thursday when they awoke to find Trump had not backtracked on gun control in an early morning tweet. ("Background Checks a big part of the conversation," he said.)
"I had a great meeting tonight with @realDonaldTrump & @VP," Chris Cox, the executive director of the NRA's lobbying arm, tweeted. "We all want safe schools, mental health reform and to keep guns away from dangerous people. POTUS & VPOTUS support the Second Amendment, support strong due process and don't want gun control."
An hour later, Trump tweeted: "Good (Great) meeting in the Oval Office tonight with the NRA!"
The president has been under pressure to reform America's gun laws in the wake of the 14 February high school shooting in Parkland, Florida, which left 17 people dead. On Wednesday, Trump convened a meeting with a bipartisan group of senators to identify various legislative proposals on what ranks among the most politically contentious issues in Washington.
The discussion was televised for full effect, casting Trump once more as a deal-making president willing to buck members of his own party. But to skeptics, the show was reminiscent of Trump's approach to immigration earlier this year – when he similarly adopted a softer tone before veering back to the right.
"It was just this January where the president held a bipartisan meeting on a thorny issue, immigration, and seemed interested in finding common ground," the Senate minority leader, Chuck Schumer, said on Thursday. "He said he was willing to buck the extremes, and encouraged lawmakers to act."
"Unfortunately the president was pulled back by the hard right, and prevented a bipartisan proposal from emerging," Schumer added.
"That happened several times. That cannot happen on guns."
For Trump, vacillating constantly between competing policy positions is far from new. As a candidate, Trump repeatedly contracted himself while also doing away with the views he previously held as a Manhattan real estate mogul who donated to Democrats.
Since taking office, Trump has maintained a reliably conservative record and largely acted on the protectionist agenda that defined his presidential campaign.
Strong leaders do not automatically agree with the last thing that was said to them

Senator Ben Sasse
So when Trump stated his support on Wednesday for universal background checks, taking away guns from the mentally ill, new age restrictions for purchasing certain firearms, and even flirted with banning certain assault weapons, Republicans balked.
"We have the second amendment and due process of law for a reason," said Senator Ben Sasse, a Republican from Nebraska.
"Strong leaders do not automatically agree with the last thing that was said to them."
In one particularly striking exchange, Trump berated Pat Toomey, a Republican senator from Pennsylvania, for opposing a proposal that would raise the age limit for buying certain guns from 18 to 21.
"You know why? Because you're afraid of the NRA," Trump said.
The White House was left doing damage control. Trump's aides reportedly told Republicans on Capitol Hill to recall the immigration debate, when the president appeared to side with Democrats on a pathway to citizenship for young, undocumented immigrants before returning to a decidedly hard-right framework.
Trump's allies weren't the only ones drawing parallels to the president's handling of immigration.
Senator Dick Durbin, a Democrat who was deeply involved in immigration talks at the White House, expressed skepticism that Trump's newfound positions on gun safety would stick.
"I wouldn't bet the farm on it," Durbin said.

Climate change is causing the season to start comparatively earlier the further north you go, say scientists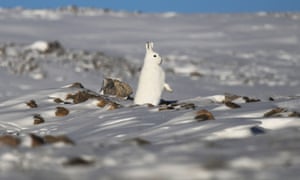 A snowshoe hare stands near Thule air base in Pituffik, Greenland. Photograph: Mario Tama/Getty Images
The Arctic spring is arriving 16 days earlier than it did a decade ago, according to a new study which shows climate change is shifting the season earlier more dramatically the further north you go.
The research, published on Friday in the journal Scientific Reports, comes amid growing concern about the warming of Greenland, Siberia, Alaska and other far northern regions, which have recently experienced unusually prolonged and frequent midwinter temperature spikes.
The authors from the University of California, Davis, based the study on temperature records and 743 previous phenological studies looking at timings of bird migrations, flowers blooming and amphibians calling. The results showed a curve, with spring events occurring earlier further north of the equator.
"Spring is arriving earlier, and the Arctic is experiencing greater advances of spring than lower latitudes," said lead author Eric Post, a fellow of the John Muir Institute and polar ecologist at UC Davis.
Over the past 10 years, this means the end of winter will come about a day earlier in Los Angeles, but two weeks earlier in the Arctic. The authors say the northward increase in the rate of springtime advance is roughly three times greater than indicated by previous studies.
This underlines how pronounced climate change is in the Arctic, where temperatures are rising twice as fast as the global average and ice fields are rapidly shrinking.
The warming trend has been unusually apparent in recent weeks. Although the sun has not reached the high Arctic since October, temperatures has been above freezing for 61 hours – more than three times the previous record – at Greenland's northernmost weather monitoring station.
Martin Stendel, lead scientist of the Polar Portal and a senior researcher at the Danish Meteorological Institute, said temperatures in the central Arctic have been 4C warmer than average this winter. In February, several regions were 10C above historic norms. Despite fluctuations, he expects this trend to continue.
"Think of waves on the beach. Some are high, some are low. That's the weather. But in the background the tide is coming in. That's climate change. Even though the waves haven't changed their properties, they come closer and closer to your feet," he says. The consequences would include increased melting of the ice sheet, less sea ice, thawing permafrost both on land and under the sea, less snow and more rain even in winter.
The weather has appeared out of joint seasonally and geographically. As much of northern Europe was hit by blizzards and chills, the Danish media joked that residents should visit the Arctic special forces base at Daneborg because it is warmer there.
The Information newspaper interviewed a member of the Sirius Dog Sled Patrol at the base – one of the most northern permanent outposts of humanity – who said the high temperature had turned slow into slush and made sledding heavy.
The handful of troops at the base are used to spending months in cold and darkness. "The first day the sun doesn't come up you think 'Wow'," one member told Greenland Today in 2015. "The water and the rivers stop running because they freeze. The fjord freezes too, so there are no waves or swells that lap at the shore. The small birds fly south so there is no birdsong. Only the ravens overwinter. And then a thick layer of snow comes that muffles everything even more."
On some patrols, they encounter blizzards that last for days and temperatures as low at -51C.