07 Apr
News and Analyses, A Foreign Perspective
Nearly all of these are English-edition daily newspapers. These sites have interesting editorials and essays, and many have links to other good news sources. We try to limit this list to those sites which are regularly updated, reliable, with a high percentage of "up" time.
KHAN YOUNIS, (PIC)
Amidst Israeli shooting of tear gas and live ammunition, Razan Al-Najjar makes her way among the crowds, wearing her white gown, to provide the necessary treatment for them after inhaling the tear gas.
Razan Al-Najjar, a 20-year-old volunteer, courageously goes along with the demonstrators on the eastern border of Khan Younis in the southern Gaza Strip.
Al-Najjar volunteered at the Ministry of Health with a number of her colleagues, to provide first aid to the young people who are taking part at the Awda (Return) camp in Khuza'a to the east of Khan Younis.
As soon as the young men carry one of the wounded, the young woman runs with her colleagues to provide him with first aid before being transferred by an ambulance to the nearest hospital.
During her work, Al-Najjar was subjected to suffocation due to the intense tear gas fired by the Israeli army forces.
She said in an interview with the PIC that she chose this work "because I love helping my people who clash with the occupation soldiers in all fields."
She notes that she volunteered to help provide treatment to the victims of the events of the March of Return organized by the Supreme National Committee of the Great March of Return on Friday.
Al-Najjar serves her people using available means. She seemed eager, along with her team, to volunteer to deliver their message of solidarity with their people.
After a hard day, Al-Najjar sits in the tent that has been allocated for her team, to get some rest to help her continue her work in helping the wounded of the Great March of Return.

Whales, howler monkeys and signs of spring are among the pick of wildlife images from around the world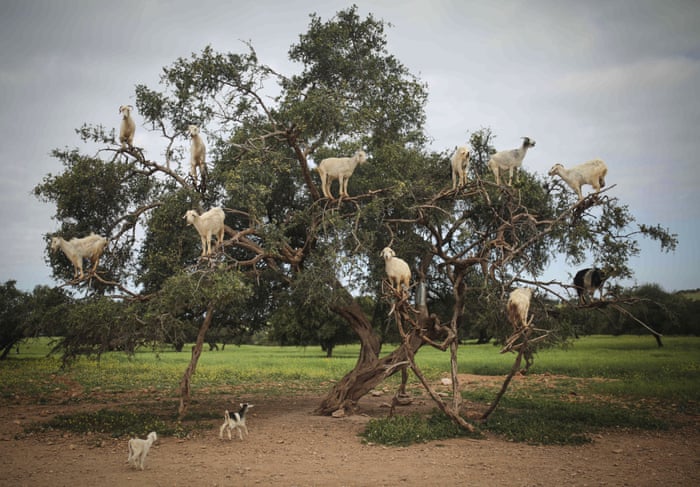 Tree-climbing goats feed on an argania spinosa, known as an argan tree, in Essaouira. By eating the fruit and spitting out the seeds, the goats help to propagate more argan trees for oil.
Photograph: Mosa'ab Elshamy/AP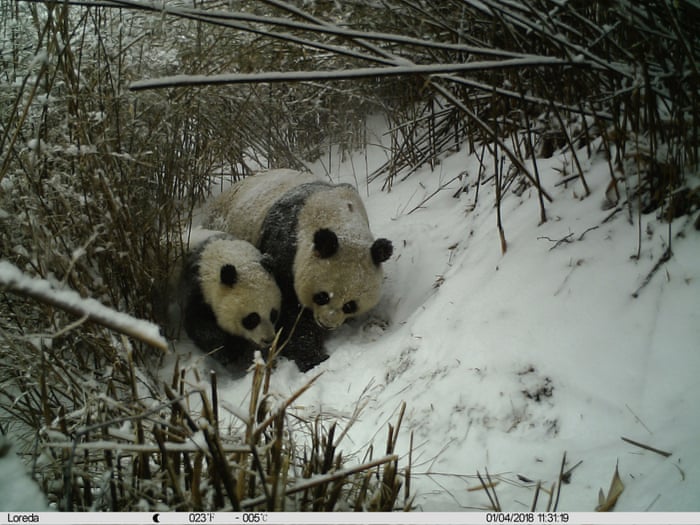 A giant panda sits with her cub in a snow-covered bamboo forest in Changqing nature reserve in Yangxian, Shaanxi province.
Photograph: Changqing National Nature Reserve/Xinhua/Barcroft Images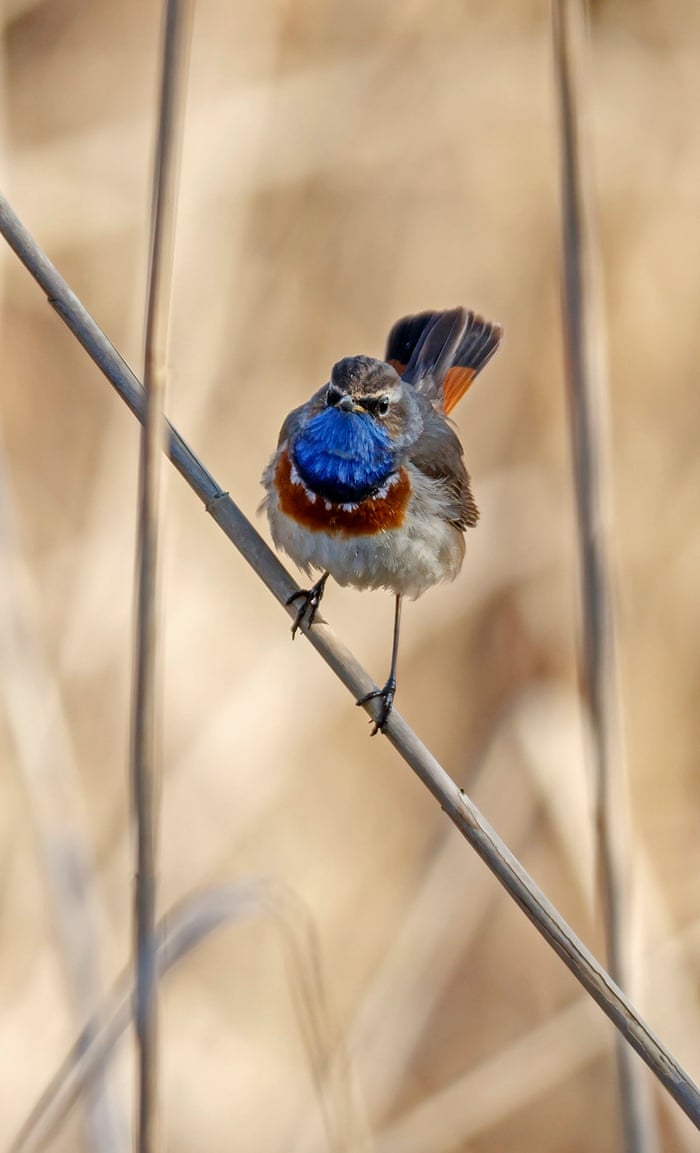 A bluethroat sits on a stalk in the Wagbachniederung nature reserve in Waghäusel, near Karlsruhe in Germany.
Photograph: Ronald Wittek/EPA

Renewed violence comes despite call by UN secretary general urging Israeli forces to use 'extreme caution'