28 Apr
News and Analyses, A Foreign Perspective
Nearly all of these are English-edition daily newspapers. These sites have interesting editorials and essays, and many have links to other good news sources. We try to limit this list to those sites which are regularly updated, reliable, with a high percentage of "up" time.
French President Emmanuel Macron's visit to the U.S. put his affection for President Donald Trump on full display. The trip was good for the Macron brand and it didn't hurt Trump either. But are there any benefits for the rest of the world?
World Politics
United States
The Forestry Commission is party to semi-commercial development that could be devastating for our countryside. It should know better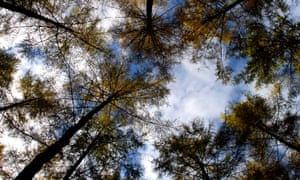 'The Mortimer Forest plan has been with Hereford council for three years, only seeing the light of day in February.' Photograph: Mike Hayward/photoshropshire.com/Alamy
T

here is something murky down in the forest. In 2010, the Cameron government was so shocked at the reaction to its planned privatisation of the Forestry Commission that it backed off. It said it had abandoned the whole idea. It lied. It just privatised in secret.
Plans have emerged of the commission's proposals for Mortimer Forest outside Ludlow, an exquisite stretch of woodland in the Welsh Marches. A company called Forest Holidays wants to erect an estate of 70 luxury chalets in the forest. It is, in truth, a scattered luxury hotel, serviced by car parks, toilets, recreation areas and "landscaped lookouts". The company already has 10 such estates and plans many more, with up to 90 chalets in each. These are not rural communities or compact villages.
Forest Holidays was created in the 1960s by the Forestry Commission, which still holds a 14% share in the company. Under a bizarre 2012 "framework agreement", the company is given the right to develop as many as 30 sites across the forestry estate at any one time, with no eventual limit. It pays the commission a rent per chalet of an average £3,000 a year, and rents out the chalets for up to £4,000 a week, an eye-popping margin. Some of the leases are for a phenomenal 125 years. According to the Sunday Times, it already ranks fourth in Britain among private companies for profits growth.
This might all seem small beer, another example of the oleaginous workings of "parastatal" Britain. The country may have less woodland per acre than anywhere in Europe, but it can surely handle a few private estates of "hot tubs and fluffy towels". As the company said recently, it is as yet developing only an "infinitesimal" share of the commission's estate.
So, what happened last December? A company called Phoenix Equity acquired 42% of Forest Holidays for £110m. This valued the company at an extraordinary £262m. The reason was soon clear when Forest Holidays' chief executive, Bruce McKendrick, justified the high price on the grounds that "the [forestry] commission has a million hectares of forest, so we've got plenty to keep us going for many years to come". That is equity-speak for "we struck a goldmine".
The Forest Holidays deal, in effect with the government, is extraordinary. The government has granted a private company exclusive access to exploit a public land bank. There will be no competitors, no rival bidders and no limit to its growth. Indeed the company and the commission make planning applications jointly, as if they were one and the same.
The agreement also promises that, provided the sites are not in a nature reserve or protected area, they cannot be opposed. Should anyone object, such as an uppity planner, the Forestry Commission has "a duty to help bypass regulations". With 14%, it has more than duty – it has a clear incentive. This means that a body that exists to maintain Britain's forests is party not just to their privatisation but to their complete exploitation – and for as long as 125 years.
It is small wonder this whole saga has been shrouded in secrecy. The Mortimer Forest plan has been with Hereford council for three years, only seeing the light of day in February. Doubtless because of the privatisation row, the 2012 deal stipulated that the commission commit itself to secrecy. It would ensure "that the media and the public are not aware of new development site selection". For a public body explicitly to promise to conceal evidence of its dereliction of duty is amazing.
A spokesman for the Mortimer campaigners, Colin Richards, is a passionate defender of forest wildness. To him, the chalet development will destroy the tranquillity of what is, in this case, not even a particularly large forest. As a result of the development, he says: "Wildlife habitat on publicly owned land will be destroyed in favour of a busy private holiday park. The whole project is a wolf in sheep's clothing."
The Forestry Commission denies that it is engaged in privatisation, despite actually holding shares in the relevant private company. It argues that "the forests are still publicly owned, and the Forestry Commission retains control of what can happen on the land through the business framework agreement". But the terms of this agreement are biased in the company's favour, and they indicate a blatant conflict of interest. It is like London Zoo going into taxidermy.
Six conservationists have been recognised for their work with local communities to protect threatened wildlife and habitat around the world. The prestigious awards, known as the 'green Oscars', are made annually by the Whitley Fund for Nature, and provide winners with funding to scale up their projects

In the Democratic Republic of the Congo, Dominique Bikaba promotes conservation education with the aim of protecting the eastern lowland gorilla in an area ravaged by civil unrest and intensive mining. His team is working with local people to create a protected forest corridor to connect gorilla populations in the Kahuzi-Biega and Itombwe nature reserves.
Photograph: 2018 Whitley Awards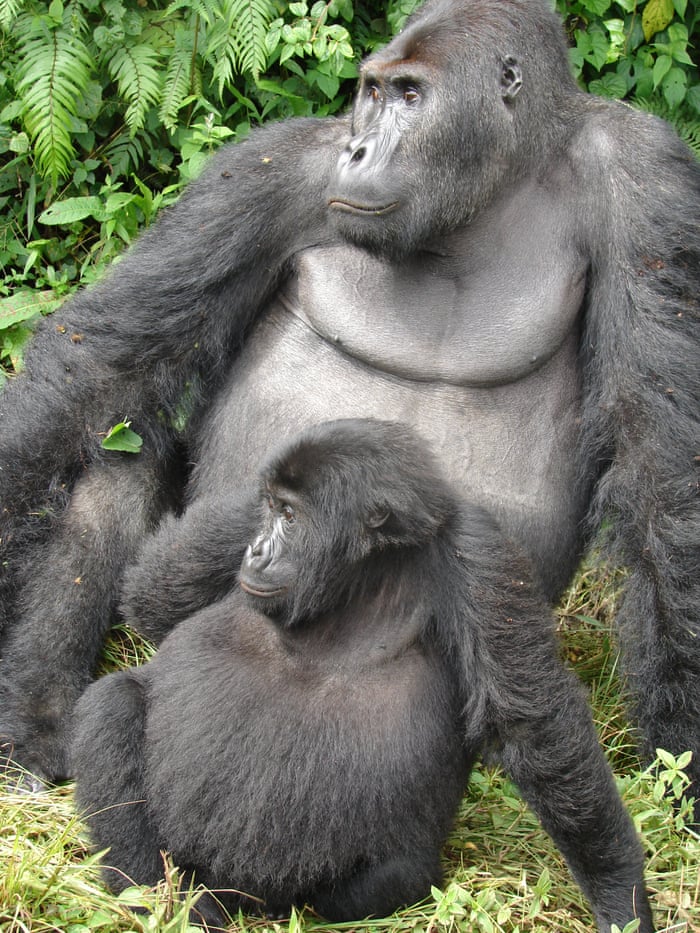 Numbers of eastern lowland gorilla – also known as Grauer's gorilla – are estimated to have fallen by 77% over the last 20 years and the animal faces extinction by the mid-21st century without determined efforts to conserve habitats. Bikaba's landmark achievements include getting communities to agree to commit 3,000sq km of forest for gorilla conservation, but for wildlife to survive, people must have access to livelihoods and future development.
Photograph: 2018 Whitley Awards