Veronica G Cardenas photographed life on the route of la Bestia – the freight train on which Central American men, women and children band together as a caravan to make the brutal 20-day journey through Mexico.
They can travel without having to pay, but still they risk kidnappings, rape and injury. Some of them will start anew in Mexico. A few will go further north to seek asylum in the US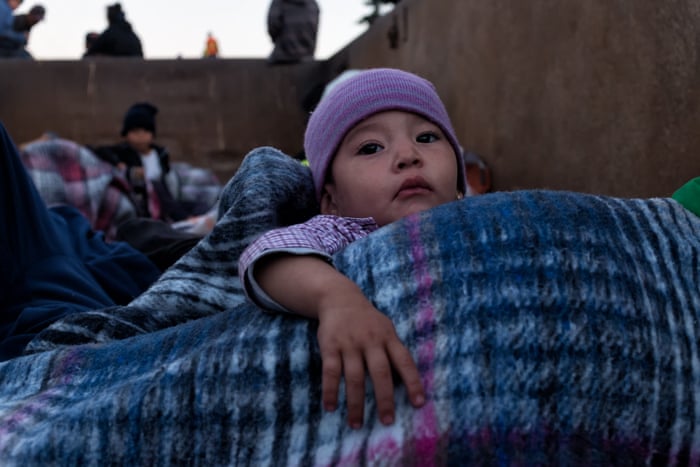 Keyri, one, wakes up after riding all night. "In our country we are just waiting for death to arrive. Three of my brothers have been killed," says Keyri's mother.
Photograph: Veronica G Cardenas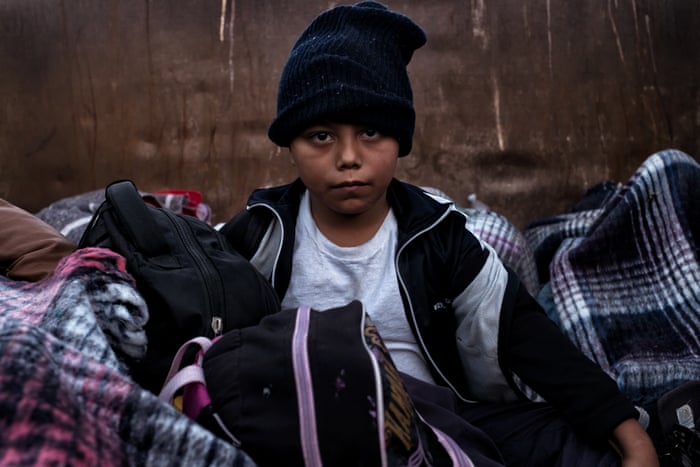 Andres, eight, travels on la Bestia along with his mother and three siblings. Because his older brother turned 18 while traversing Mexico, his mother decided not to seek asylum in the US. If they had,Andres' brother would have had to stand for a separate trial and risk separating from his family. They will start a new life in Mexico. Returning to their country is not an option.
Photograph: Veronica G Cardenas