04 May
News and Analyses, A Foreign Perspective
Nearly all of these are English-edition daily newspapers. These sites have interesting editorials and essays, and many have links to other good news sources. We try to limit this list to those sites which are regularly updated, reliable, with a high percentage of "up" time.
Canada has become the new El Dorado for many African migrants, who have seen Europe and the United States close their borders. But they face a dangerous journey across South and North America. Every year, some of them die on their way to a better life, amid widespread indifference to their plight. For five months, our reporters followed Rosette and her family from DR Congo on this long, dangerous odyssey across ten countries.
In the space of five months, Rosette and her family have travelled more than 20,000 kilometres – risking their lives. First, they fled DR Congo for Brazil. Then, from Sao Paulo, where they arrived on a tourist visa, they crossed South America – including the perilous Colombian jungle – before reaching the United States and finally their Canadian El Dorado. They traversed ten countries in total, in the hands of powerful clandestine networks of people smugglers and cartels, and corrupt policemen or soldiers who control the borders. They often crossed paths with cocaine smugglers heading for North America.
During the five months that we spent with Rosette, her husband Godet and their daughters Maria and Pauline, we saw many other migrants heading north to Canada. On this route, where a human life is worth just a few handfuls of dollars, Congolese, Malians, Senegalese, Nepalese and Bangladeshis try to blend in with the flow of South American and Caribbean migrants. But some will never reach their destination.
We spent longer on the most dangerous stage of the journey: a vast stretch of jungle called the Darien Gap, the only way of getting from Colombia to Panama. Finally, we reached the Canadian border, which is seeing an unprecedented wave of illegal migrants crossing daily to seek asylum, all of them desperate for better lives.
 After managing to cross the Mexico-US border, Rosette, Godet, Pauline, and Maria reached Portland, Maine, on the north-eastern coast of the United States. They spent all their savings on the journey, but they are safe and sound. The family is now looking to raise the few dozen dollars it needs to get to the Canadian border.]
A marmot emerging from hibernation, a friendly elephant and a baby ring-tailed lemur are among this week's pick of images from the natural world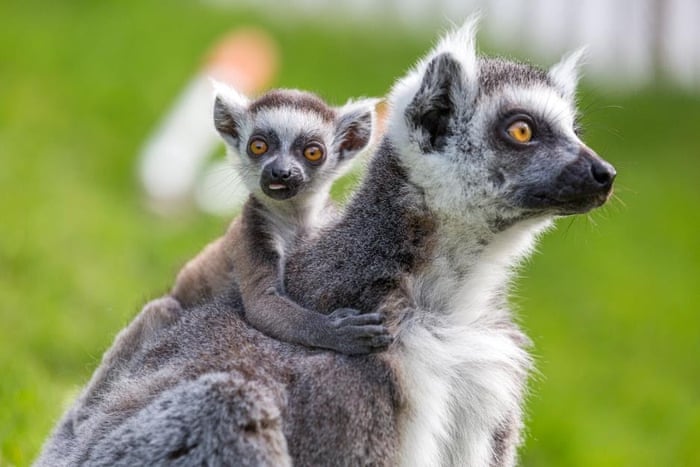 A baby ring-tailed lemur is one of many animals born in a spring boom at Bedfordshire's Woburn Safari Park in England. Other new faces include little red-necked wallabies, two addax antelope babies and two eland antelope calves. Members of the public are invited to suggest a name for the new male lemur, via an online competition. Participants have until 7th May to enter.
Photograph: Courtesy of Woburn Safari Park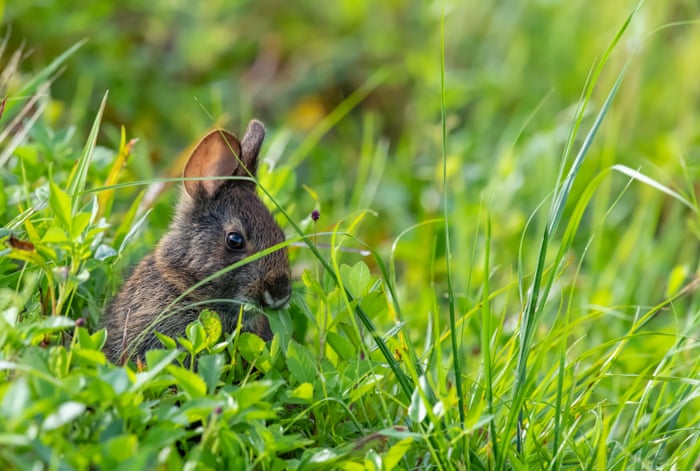 A baby marsh hare eating breakfast, Vero Beach, Florida, US.
Photograph: Mark Smith/Alamy
World Politics
Great Britain
Labour made mistakes and missed targets, but where Momentum campaigned, they made big gains. The Tories should still beware
United States
Eighteen lawmakers write to Nobel committee to say president should receive 2019 prize 'in recognition of his work to end the Korean war'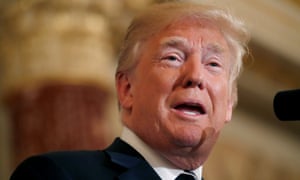 Donald Trump should receive the Nobel peace prize, House Republicans say. Photograph: Leah Millis/Reuters
Eighteen House Republicans have nominated Donald Trump for the 2019 Nobel peace prize.
In a letter spearheaded by the Indiana Republican Luke Messer and sent to the Norwegian Nobel committee, the lawmakers claim that Trump should "receive the 2019 Nobel Peace Prize in recognition of his work to end the Korean War, denuclearize the Korean peninsula and bring peace to the region".
The rules for a Nobel prize nomination are relatively loose. Nominations can only be made by people who belong to a handful of categories, including members of a national legislation body, university professors and former winners of the prize – but there are no other restrictions. In 2018, there were 330 nominees to win the award, which will be announced in December. The International Campaign to Abolish Nuclear Weapons was the 2017 winner.
The Nobel committee operates under aegis of the government of Norway, but a 2009 justice department memo says the prize and accompanying $1.4m award does not qualify as a "emolument" from a foreign power, as the committee is independent from the government. Trump has previously faced criticism over foreign government spending at his hotels, which scholars have argued is an emolument. The Trump Organization has said that it has given all profits from foreign governments to the US treasury.
Although the letter copiously praises Trump's "maximum pressure" campaign and says there is "no one more deserving of the Committee's recognition in 2019 than President Trump for his tireless work to bring peace to our world", there may be political motivations at play as well.
Messer, a three-term incumbent from south-eastern Indiana, is in a ferocious three-way primary next week for the Republican nomination for the US Senate. One of the main bones of contention between him and his two main opponents, the congressman Todd Rokita and the businessman Mike Braun, is over which candidate is most dedicated to supporting Trump. The winner faces the Democratic incumbent, Joe Donnelly, in a state that Trump won by 19 points in 2016.
.