29 Nov
News and Analyses, A Foreign Perspective
Nearly all of these are English-edition daily newspapers. These sites have interesting editorials and essays, and many have links to other good news sources. We try to limit this list to those sites which are regularly updated, reliable, with a high percentage of "up" time.
Recommended: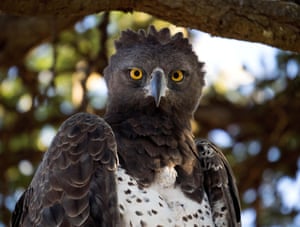 The martial eagle is most commonly found in eastern and southern Africa and is one of the most fearsome of all raptors
Photograph: Steve Holroyd/Alamy/Yale University Press

World Politics
United States
Former legal fixer said Trump continued trying to develop tower in Moscow months into presidential campaign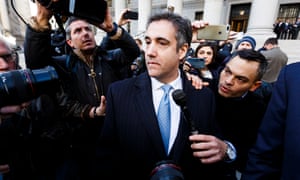 Michael Cohen leaves federal court in New York on 29 November. Cohen said he made false statements to hinder the Trump-Russia investigation and to protect Trump. Photograph: Justin Lane/EPA
One of Donald Trump's closest advisers spoke with a Kremlin official about securing Russian government support for a planned Trump Tower in Moscow during the 2016 presidential election campaign, he said on Thursday.
Michael Cohen, who served as Trump's legal fixer for more than a decade, said in an explosive testimony that Trump continued trying to develop a tower in Russia's capital months into his campaign for the presidency – contradicting Trump's account.
The development signalled legal peril for Trump, whose presidency has been besieged by special counsel Robert Mueller's inquiry into whether his campaign team colluded with Russia's interference in the 2016 US election.
Cohen made his disclosure as he pleaded guilty to lying to Congress about the Moscow project. He said he made false statements to hinder the Trump-Russia investigation and to protect Trump, who was identified in court as "Individual 1".
"I made these statements to be consistent with Individual 1's political messaging and out of loyalty with Individual 1," Cohen told the federal court in Manhattan on Thursday morning, after signing a plea agreement with Mueller. He did not say if Trump directed him to lie.
Mueller said Cohen had specified that he lied "to give the false impression that the Moscow project ended before the Iowa caucus" which took place on 1 February – the critical first vote in Trump's presidential primary contest in 2016.
Outside the White House, Trump told reporters that Cohen was "a weak person and not a very smart person" and claimed without evidence that Cohen was lying to secure a reduced punishment for other crimes.
Mueller said that in addition to lying about the extent of Trump's oversight of the Moscow project, Cohen's emails showed that he also lied when he told Congress that there had been no plans for Trump to travel to Moscow in 2016.
The new disclosures challenged Trump's repeated denials that neither he, nor his associates, had any contact with Russian officials. Mueller is investigating whether Trump's team coordinated with Moscow's interference in 2016, which US intelligence agencies concluded was aimed at helping Trump win.
In August last year, Cohen told congressional investigators that though he had sent a speculative email to Russian president Vladimir Putin's press secretary, Dmitry Peskov, about the Trump Tower project, he received no reply, and had no other contacts with Russian officials about the plans.
But Mueller said in a court filing on Thursday that Cohen now admitted that he did receive a reply from Peskov's office, and that during a telephone call with Peskov's assistant in January 2016, he "requested assistance in moving the project forward" with land and financing.
Cohen also said on Thursday that efforts to pursue the Moscow project actually continued until June 2016 – several months later than he claimed previously. By that time, Trump was the presumptive Republican presidential nominee.
Last year, Cohen claimed to Congress that in January 2016 it was decided the Moscow development "was not feasible for a variety of business reasons and should not be pursued further". This allowed Trump to deny having had any business ties to Russians during the presidential campaign.
Cohen now admitted that he had briefed Trump on the Moscow project more frequently than the three occasions that he previously said, according to Mueller, and that he also briefed unidentified Trump "family members". Trump's eldest three children were senior executives in his property company.