10 Dec
News and Analyses, A Foreign Perspective
Nearly all of these are English-edition daily newspapers. These sites have interesting editorials and essays, and many have links to other good news sources. We try to limit this list to those sites which are regularly updated, reliable, with a high percentage of "up" time.
Recommended:

An African wild dog preparing for a hunt and a male mimic poison frog transporting a tadpole are among this week's pick of images from the natural world
A moose and a black-billed magpie at Seedskadee national wildlife refuge
Photograph: Tom Koerner/USFWS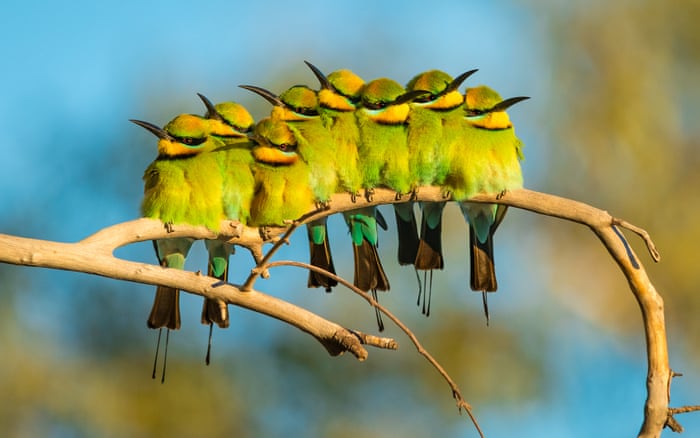 Photograph: Gary Meredith

UN summit urged to end all coal burning and introduce substantial taxes on emissions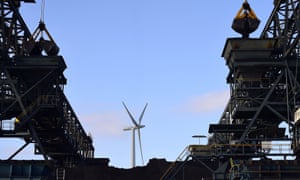 Global investors managing $32tn are urging governments to phase out all coal burning. Photograph: Alexander Koerner/Getty Images
Global investors managing $32tn issued a stark warning to governments at the UN climate summit on Monday, demanding urgent cuts in carbon emissions and the phasing out of all coal burning. Without these, the world faces a financial crash several times worse than the 2008 crisis, they said.
The investors include some of the world's biggest pension funds, insurers and asset managers and marks the largest such intervention to date. They say fossil fuel subsidies must end and substantial taxes on carbon be introduced.
Ministers arrive at the UN climate summit in Katowice, Poland, on Monday for its crucial second week, when the negotiations on turning the vision of the Paris agreement into reality reach a critical point, with finance for fighting global warming a key area of dispute.
"The long-term nature of the challenge has, in our view, met a zombie-like response by many," said Chris Newton, of IFM Investors which manages $80bn and is one of the 415 groups that has signed the Global Investor Statement. "This is a recipe for disaster as the impacts of climate change can be sudden, severe and catastrophic."
Investment firm Schroders said there could be $23tn of global economic losses a year in the long term without rapid action. This permanent economic damage would be almost four times the scale of the impact of the 2008 global financial crisis. Standard and Poor's rating agency also warned leaders: "Climate change has already started to alter the functioning of our world."
Thomas DiNapoli, of the $207bn New York State Common Retirement Fund, another signatory, said taking action on global warming not only avoided damage but could boost jobs and growth. "The low-carbon economy presents numerous opportunities and investors who ignore the changing world do so at their own peril."
Lord Nicholas Stern, of the London School of Economics said: "The low-carbon economy is the growth story of the 21st century and it is inclusive growth. Without that story, we would not have got the 2015 Paris agreement, but the story has grown stronger and stronger and is really compelling now."
The US Trump administration will hold its only event at the UN summit on Monday and is expected to promote "clean coal". But Stern said Trump's suggestion that action on climate change was a jobs killer was "dead wrong". Stern said: "You don't create jobs for the 21st century by trying to whistle up jobs from the 19th century."
A key demand of the Global Investor Statement is to phase out coal-fired power stations across the world. Peter Damgaard Jensen, the CEO of Danish pension fund PKA, said: "Investors, including PKA, are moving out of coal in their droves given its devastating effects on the climate and public health, compounded by its poor financial performance."
'Continuation of civilisation is in your hands,' Attenborough tells world leaders – video
Dozens of nations will affirm their commitment to end their coal burning on Thursday. However, the UN summit has seen US, Chinese and Japanese financial institutions cited as leaders in providing nearly $500bn in backing for new coal plants since the Paris agreement was signed.
Another investor demand on governments is to introduce "economically meaningful" taxes on carbon. Most are below $10 per tonne, but needed to rise to up to $100 in the next decade or two, the investors said. The French president Emmanuel Macron's botched attempt to increase fuel taxes and the gilets jaunes protests that followed were a model of how not to do it, said observers in Poland.
"It failed to take people along with them, accompanying the policy with social measures to allow citizens to embrace the opportunities of the transition and ride out the challenges," said Camilla Born, of advisers E3G. The host government of the climate summit, Poland, is heavily reliant on coal and is stressing the need for a "just transition" for workers in the fossil fuel industry.
The investors include some of the globe's largest pension funds, such as Calsters and ABP, and insurers, including Aviva, AXA and Zurich. They also want an end to subsidies for coal, oil and gas, which the IMF rates at $5tn a year and which the G20 has been promising to tackle for a decade. This measure alone could cut global CO2 emissions by 10% by 2030, according a UN report released in time for the Poland summit.
The investors said current national pledges to cut carbon would lead to a catastrophic 3C of global warming and that plans must be dramatically increased by 2020. For developing countries, "finance is the critical enabler of increasing ambition," said Niranjali Amerasinghe, of the World Resources Institute.
UN climate summits are frequently dogged by disputes over the $100bn a year that rich nations have promised to poorer ones by 2020 to tackle climate change. Direct government funding and private company finance were needed, Amerasinghe said: "It is really great when private sector is out there saying we are going to invest in climate-friendly activities."
Related Climate Change: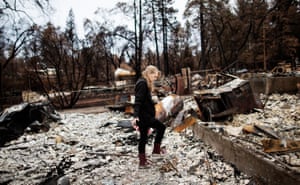 World Politics
Great Britain
Nearly a third of Jews in UK say they are thinking of emigrating out of fears for their safety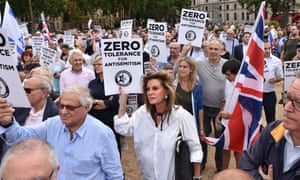 An antisemitism protest in London, UK. Jews in Europe found almost a third avoid attending events or visiting Jewish sites because they do not feel safe. Photograph: Matthew Chattle/REX/Shutterstock
Four out of five Jews in the UK believe antisemitism is a major problem in British politics, the worst record within the EU, and nearly a third are considering leaving Britain out of fears for their safety, according to the world's largest survey of Jewish people.
The report from the EU's agency on fundamental rights has found antisemitic hatred and discrimination on the rise across Europe, with attitudes in France, Germany, Belgium and Poland said to be the most disturbing.
The survey of 16,300 Jewish people in Europe found that almost a third avoid attending events or visiting Jewish sites because they do not feel safe.
In France, 95% of Jews believe antisemitism is a very or fairly big problem, up from 85% when the poll was last run six years ago. Nine out of 10 Jews in France say they had faced expressions of hostility on the street.
The survey of communities in the 12 member states, accounting for 96% of the Jewish population in the EU, further found that on average 41% had considered emigrating to escape because they no longer feel safe.
The results for the UK were peculiar, however, in the high level of concern expressed about the political sphere.
The survey found that 75% of Jewish people in the UK perceived antisemitism to be generally a very big or fairly big problem, up from 48% in 2012, with 29% having considered emigrating.
The poll, though, reported that 84% of Jews surveyed found antisemitism specifically in political life to be a very or fairly big problem, compared with the 12-country average of 70%.
It also found that 89% of British Jews say antisemitism has increased in the six years since the last survey.
The European commissioner for justice, V?ra Jourová, told the Guardian the results were a dismal setback for the EU that should be taken up as a challenge by the heads of states and government.
She urged Jeremy Corbyn, whose Labour party has battled accusations that it has allowed antisemitism to take hold within its ranks, to take heed of the results.
The Labour leader himself has come under repeated criticism over the issue, not least when a recording emerged this summer of Corbyn addressing an event in 2013, where he angrily accused a group of British Zionists of having no understanding of "English irony".
Corbyn later issued a clarification, saying he was using the term Zionist in "the accurate political sense and not as a euphemism for Jewish people".
Asked about Corbyn's track record, Jourová said: "I always use the phrase 'Let's not play with fire', let's be aware of what happened in the past. And let's not make the same mistake of tolerating it. It is not enough just to be silent …
"Every politician must realise that it is also our rhetoric that is influencing and pardoning the bad behaviour of the people who have these tendencies to attack others. We must be more and more careful not to give a blessing."
Jourová added of the Labour leader: "I read quite a lot of his quotes and a lot of articles and he is trying to get out of this label but, OK, I hope he will pay attention to this survey.
"This is a serious message we have received from the Jewish community," she said. "We must do everything to let the Jewish communities now that they are not alone in Europe."
Among the other results, the survey found that nearly half (44%) of Jews in Germany and France have considered emigrating because they do not feel safe.
Nine out of 10 Jews in Poland had been targeted with anti-semitism on the internet and 84% in Belgium reported having experienced antisemitism in their national media.
Across the 12 countries as a whole, 89% said antisemitism is at its worst and most problematic on the internet and social media platforms. Nearly three in four (73%) think hostile behaviour toward Jews in public is a big or very big problem, and 71% believe there is evidence of antisemitism in the media.
In Hungary, where the re-election campaign of the prime minister, Viktor Orbán, was heavily criticised for encouraging anti-semitism through the demonisation of the philanthropist George Soros, the proportion of Jews who felt that anti-semitic attitudes is a major problem has fallen from 89% in 2012 to 77%.
The European commission's vice president, Frans Timmermans, nevertheless warned Orbán about the dangers of his rhetoric which he claimed "has led to an anti semitic response in Hungarian society". Orbán has accused Soros of masterminding an international plot to open Europe's borders.
"Since prime minister Orbán is so vocal saying he wants to combat anti semitism", Timmermans said, "I would call upon him to avoid dog whistle words".

United States
Incoming House chair Nadler promises investigations

Payments to women 'would be impeachable offenses'
New court filings show Donald Trump was "at the center of a massive fraud" against the American people, the incoming chair of the House judiciary committee said on Sunday.
Jerrold Nadler, a New York Democrat set to take over the panel in January, said Trump would have committed impeachable offenses if it is proven that he ordered his lawyer to make illegal payments to women to keep quiet about alleged sexual encounters.
"What these indictments and filings show is that the president was at the center of a massive fraud – several massive frauds against the American people," Nadler said on CNN's "State of the Union".
Another top Democrat, the California representative Adam Schiff, said Trump "could face the very real prospect of jail time".
Federal prosecutors said in court filings on Friday that Trump directed his then lawyer, Michael Cohen, to commit two felonies: payments made to women who said they had sex with Trump in return for their silence, in an effort to influence the 2016 election.
"They would be impeachable offenses," Nadler said, though he added it would still be a judgment call for lawmakers whether the offenses were important enough to warrant impeachment proceedings, which should only be launched in the gravest circumstances.
"Whether they are important enough to justify an impeachment is a different question," he said. "But certainly, they'd be impeachable offenses, because even though they were committed before the president became president, they were committed in the service of fraudulently obtaining the office."
The Republican Congress absolutely tried to shield the president. The new Congress will not try to shield the president

Jerrold Nadler
After Democrats take control of the House, Nadler said, they will aggressively investigate what happened during the campaign.
"The Republican Congress absolutely tried to shield the president," he said. "The new Congress will not try to shield the president. It will try to get to the bottom of this in order to serve the American people and stop this massive fraud on the American people."
Perhaps consciously echoing a famous phrase from the Watergate scandal which brought down Richard Nixon, he added: "What did the president know and when did he know it about these crimes?"
Schiff, the incoming chair of the House intelligence committee, said the filings indicate prosecutors may move to indict Trump as soon as he leaves office. The justice department has taken the position that a sitting president cannot be indicted and prosecuted, though the point is disputed among legal scholars and politicians.
"There's a very real prospect that on the day Donald Trump leaves office, the justice department may indict him – that he may be the first president in quite some time to face the very real prospect of jail time," Schiff said on CBS's Face the Nation.
The California Democrat said the "powerful case" prosecutors made for Cohen to serve a prison sentence would apply "equally" to the man identified in filings as "Individual 1": the president.
"To have the justice department basically say that the president of the United States not only coordinated but directed an illegal campaign scheme that may have had an election-altering impact is pretty breathtaking," he said.