President speaks to around 1,600 at Del Sol high school

Says: 'We're not a nation that kicks out strivers and dreamers'
Mexican president Enrique Peña Nieto: 'most important measures in decades'

Commentators urge caution – 'there is still a lot to explain'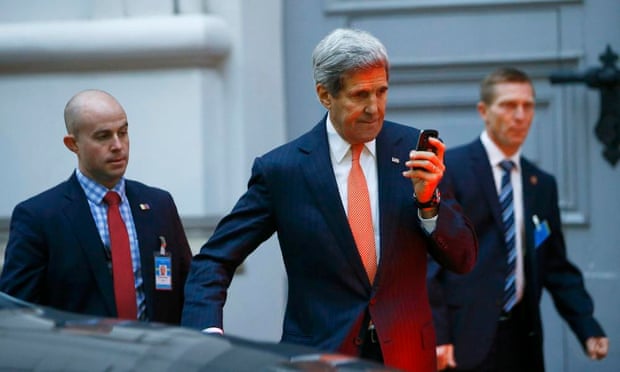 US secretary of state John Kerry leaves a meeting in Vienna on Friday. Photograph: Leonhard Foeger/Reuters
Iranian counterpart Mohammad Javad Zarif also cancels flights
Four days of negotiations had failed to bring breakthrough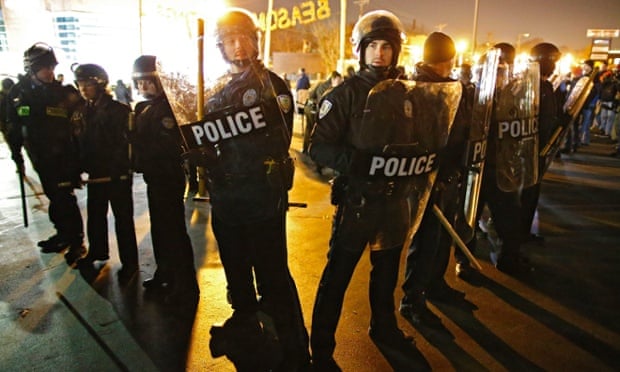 Police rush in to break up protesters outside the police station in Ferguson on Thursday. Photograph: Larry W Smith/EPA
Police refuse to rule out use of rubber bullets and teargas in expected Ferguson protests
Authorities agree only to basic demands in protesters' 'rules of engagement'
Eric Holder asks law enforcement to 'avoid needless confrontation'
Authorities around Ferguson, Missouri, have refused to make significant concessions to proposed "rules of engagement" from protesters, in advance of unrest expected to follow an announcement on whether a white police officer will be charged for killing a black 18-year-old.
In a formal response from police chiefs to a 19-point set of requests from a coalition of groups demonstrating over the death of Michael Brown, authorities agreed only to basic demands such as prioritising "preservation of human life"…………..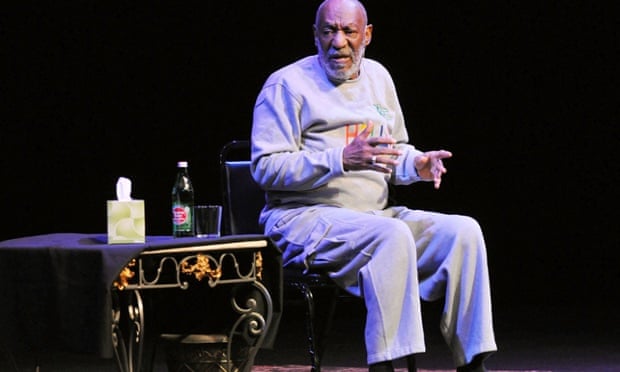 Bill Cosby performs at the King Center in Melbourne, Florida. Photograph: Gerardo Mora/Getty Images
Bill Cosby receives standing ovation at Florida show
The McGlynn: Sad
Comedian's show in Melbourne goes ahead amid string of cancellations following wave of sexual assault allegations
Bill Cosby's first stop on his American standup tour went without a hitch after a week in which several more women came forward to accuse him of sexual assault.
Cosby was greeted by a standing ovation at the King Center for the Performing Arts in Melbourne, Florida. But the comedian made no mention of the controversy during his sold­-out, 90-minute routine.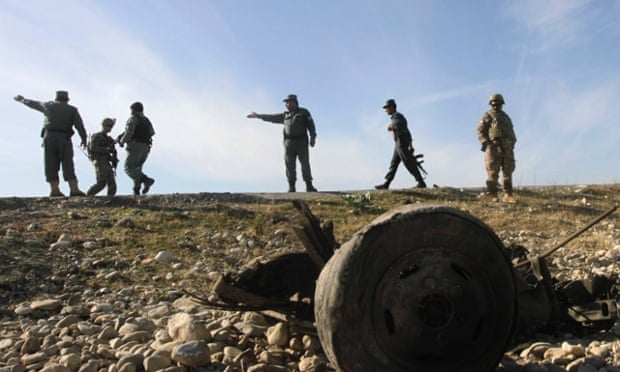 US troops and Afghan police officers at the site of a suicide attack on the outskirts of Jalalabad on 13 November 2014. Photograph: PARWIZ/REUTERS
Barack Obama broadens US Afghanistan mission
US officials confirm that troops will be authorised to target Taliban and provide air support for Afghan operations
Barack Obama has quietly approved guidelines in recent weeks to allow the Pentagon to target Taliban fighters in Afghanistan, broadening previous plans that had limited the military to counterterrorism missions against al-Qaida after this year, US officials said.
The president's decisions also allow the military to conduct air support for Afghan operations when needed, the officials said late on Friday. Obama issued the guidelines in recent weeks, as the American combat mission in Afghanistan draws to a close, thousands of troops return home, and the military prepares for narrower counterterrorism and training mission for the next two years………………………….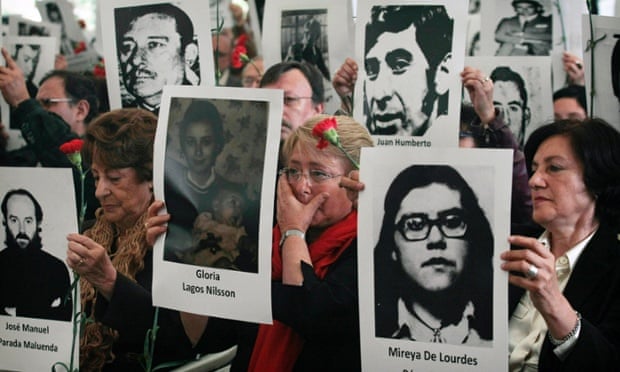 Chile President Michelle Bachelet, center, wipes a tear as she stands with her mother Angela Jeria, left, holding photographs of victims of general Augusto Pinochet's dictatorship, which included Bachelet's father, general Alberto Bachelet. Photograph: Luis Hidalgo/AP
Former Chilean military officers jailed for 1974 death of President Bachelet's father
The two men tortured general Alberto Bachelet, father of current President Michelle Bachelet, after his imprisonment for treason during the Pinochet regime
Photograph: Jonathan Need/Rex Features
The week in wildlife – in pictures
The best of this week's images from the natural world include grazing giraffes, a jumping spider and a particularly nimble elephant
Opinion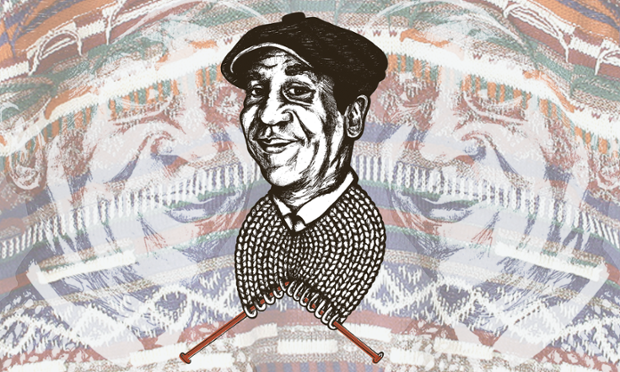 The myth of Bill Cosby has woven itself into our culture, making it difficult to believe something so sinister. Illustration by Paige Baumgartner for Guardian US Opinion
Bill Cosby and the rape accusers: stop looking away and start believing women
We shouldn't need so many women to tell such similar stories. We shouldn't be filled with so much doubt. One accuser should be more than enough
In a perfect world, I would be able to think that we don't believe rape victims because we just can't fathom rape as a thing that an otherwise normal-seeming person would ever do. I would be able to give apologists the benefit of the doubt that the truth of what rape is, what a rapist does, is so horrifying that they have to believe rape doesn't exist.
But we do not live in that world. In this one, we simply don't want to believe women – or, really, we don't want to have to believe women, because doing so might, ever so slightly, complicate our own lives and our own preferred narratives.
It would be mighty inconvenient to have to see the world as it is.
Rape is an appalling crime. It's difficult to wrap my mind around it, really – that a person can feel so entitled to the body of another that the person forces himself inside another person. Rapists take something so intimate – access to your insides – something to which they have no right. They violate your bodily sanctity, your emotional sanctity, your trust in your insides and everything outside, your confidence that your body is your own or that your trauma requires or deserves justice. Crime hardly feels like an adequate word………………….