09 Oct
HELP WANTED IMMEDIATE OPENING – SPEAKER, US House of Representatives (Washington, DC)
compensation: $223,500
employment type: full-time
One-time historic opportunity to lead an entire house of Congress
NEVER WORK ANOTHER WEEKEND
• Full-time salary and benefits for extremely part-time work in gorgeous National Capitol
• Gluttony for punishment and lackluster organizational skills a must
• Confidence on camera a plus
• And for the Love of God know when to shut the hell up on Hannity.
• Successful applicant will have serious fundraising chops and a credible haircut.
• Are YOU a self-starter with at least 5 years' experience teaching kindergarten, domestic obedience school, encyclopedia salesmanship or equal?
• Do YOU like meetings, talking on the phone, dull inactivity and golf?
• Are YOU from a state?
NEVER WORK ANOTHER WEEKEND
• The US Congress is currently accepting applications for a 62nd speaker of the House, responsible for crafting legislative strategy, humoring bug-eyed colleagues and decrying Washington gridlock while keeping things nice for the boys who write the checks.
• SECOND IN LINE FOR THE PRESIDENCY
• although that probably won't happen.
• but you will get to golf with him
• Must be able to pretend fake deal with the president that fell through – that was on purpose
• (required) pulse
• (preferred) current member of House of Representatives
• (clincher) Republican
• Salary $223,500
• Oil painting of you
• Box seats for pope
• Occasional overnight work but there's pizza
• Apply promptly – open until filled. And possibly longer
Principals only. Recruiters, please don't contact this job poster.

do NOT contact us with unsolicited services or offers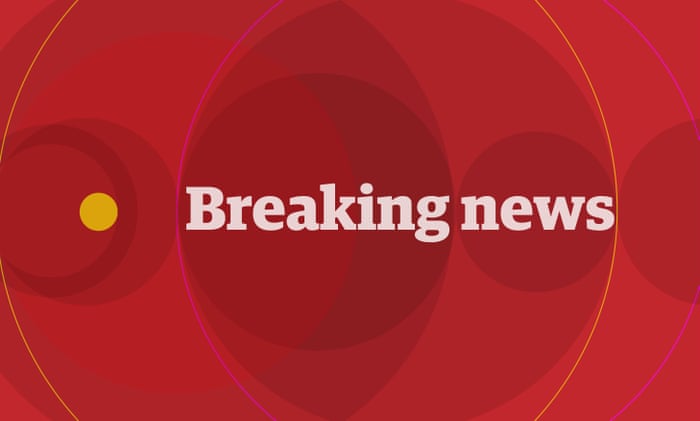 The shooting at Northern Arizona University occurred early on Friday morning
One person has been killed and three have been injured in a shooting at Northern

Arizona

University.
A university spokesman said the gunman was in custody.
The university said in a statement that the shooting took place outside Mountain View Hall on the north-east end of the Flagstaff Campus, and that the first call of shots fired came in at 1.20am local time.
University spokeswoman Cindy Brown said a press conference would be held at 6am local time (9am ET) giving more details. She was unable to say whether the shooter or victims had been students at this point.
Local media said Mountain View Hall houses campus students involved in fraternities and sororities – the university societies named after Greek letters meant to provide students with a family-like support system.
A lockdown on the campus was lifted after the suspected gunman was taken into custody. The public university has more than 25,000 total undergraduates.
Responding to the shooting, Arizona Congressman Trent Franks was asked on CNN about arming students. "I understand that on this campus in certain circumstances that is not allowed," he said, adding: "These shooters deliberately choose a place where they know no one can defend themselves, where they know no one is armed. I think that's a tragedy."………………
Current speaker John Boehner says election is postponed after shock announcement that muddies the future of Republican leadership in the House
.

House majority leader Kevin McCarthy announced he will no longer seek to become speaker in a shock decision that has plunged Congress into further turmoil. McCarthy, considered the favorite to succeed John Boehner, also admitted that his controversial remarks about the House Benghazi committee played a part in his decision to drop out
Chaos overtook the Republican party on Thursday, as the election for a new House speaker was postponed after current majority whip Kevin McCarthy backed out of the race.
The current House speaker, John Boehner, told the conference that the election was postponed at a meeting that was supposed to see the House Republicans vote for their nominee for speaker.
It is still unclear whether the vote on the House floor for speaker, which had been scheduled for 29 October, will be postponed. No new date has yet been set for the Republican party vote, which would have selected the GOP nominee today.
In a statement, Boehner said: "After Leader McCarthy's announcement, members of the House Republican Conference will not vote today for a new speaker. As I have said previously, I will serve as speaker until the House votes to elect a new speaker. We will announce the date for this election at a later date, and I'm confident we will elect a new speaker in the coming weeks."
"I think I shocked some of you, huh," McCarthy said to reporters outside the meeting. He said that he had decided that he had to "put this conference first". He said he would stay on as majority leader, but that the party needed "a new face" as speaker. "I feel good about the decision," he said……………..
Republican presidential candidate deepens row over gun control with controversial claim that firearms would have 'diminished' Hitler's plans
During an interview with Wolf Blitzer on CNN, Republican presidential hopeful Ben Carson defends a paragraph in his book in which he draws a connection between the disarming of German citizens and the Holocaust. Blitzer also referenced criticism of Carson's remarks about the mass shooting at an Oregon community college.
Republican presidential candidate Ben Carson has waded deeper into a row over gun control by claiming that Jewish people in Nazi Germany might have been able to prevent the Holocaust if they had been armed.
Carson was quizzed on CNN over comments in his new book, A More Perfect Union: What We the People Can Do to Reclaim Our Constitutional Liberties, which cites Nazi Germany to argue that the right to bear arms should not be curtailed.
CNN's Wolf Blitzer asked him: "Just clarify, if there had been no gun control laws in Europe at that time, would six million Jews have been slaughtered?"
Carson replied: "I think the likelihood of Hitler being able to accomplish his goals would have been greatly diminished if the people had been armed … I'm telling you that there is a reason that these dictatorial people take the guns first."………………
Mercedes-Benz, Honda, Mazda and Mitsubishi's cars are shown to emit significantly more NOx pollution on the road than in regulatory tests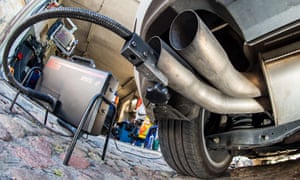 A measuring hose for emissions inspections in diesel engines sticks in the exhaust tube of a Volkswagen Golf 2.0. Photograph: Patrick Pleul/AFP/Getty Images
Mercedes-Benz, Honda, Mazda and Mitsubishi have joined the growing list of manufacturers whose diesel cars are known to emit significantly more pollution on the road than in regulatory tests, according to data obtained by the Guardian.
In more realistic on-road tests, some Honda models emitted six times the regulatory limit of NOx pollution while some unnamed 4×4 models had 20 times the NOx limit coming out of their exhaust pipes.
"The issue is a systemic one" across the industry, said Nick Molden, whose company Emissions Analytics tested the cars. The Guardian revealed last week that diesel cars from Renault, Nissan, Hyundai, Citroen, Fiat, Volvo and Jeep all pumped out significantly more NOx in more realistic driving conditions. NOx pollution is at illegal levels in many parts of the UK and is believed to have caused many thousands of premature deaths and billions of pounds in health costs.
All the diesel cars passed the EU's official lab-based regulatory test (called NEDC), but the test has failed to cut air pollution as governments intended because carmakers designed vehicles that perform better in the lab than on the road. There is no evidence of illegal activity, such as the "defeat devices" used by Volkswagen.
The new data is from Emissions Analytics' on-the-road testing programme, which is carefully controlled and closely matches the real-world test the European commission wants to introduce. The company tested both Euro 6 models, the newest and strictest standard, and earlier Euro 5 models. Data showed that:………………
Daniel Hamermesh writes in letter to college president that risk of shooting 'has been substantially increased' but says he doesn't expect many to follow his lead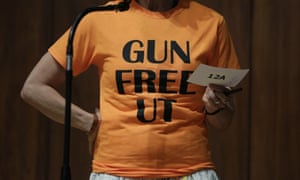 Professor Ann Cvetkovich speaks during a public forum as a special committee studies how to implement the new concealed-carry law. Photograph: Eric Gay/AP
A professor at the University of Texas at Austin says he is quitting because of the safety risks posed by the state's new "campus carry" law, which will allow concealed handguns in classrooms, dorms and other campus buildings.
Daniel Hamermesh, an economics professor emeritus who has taught at the university since 1993, said in a letter to the college's president that "with a huge group of students my perception is that the risk that a disgruntled student might bring a gun into the classroom and start shooting at me has been substantially enhanced by the concealed-carry law".
The letter, published by the Daily Texan, said that rather than teach in Austin in fall 2016 and 2017, Hamermesh will "out of self-protection" instead spend part of next year at the University of Sydney, "where, among other things, this risk seems lower".
The Republican-dominated Texas legislature passed the bill last summer. It goes into effect on 1 August next year. That date will mark the 50th anniversary of the first US mass college shooting – which took place on the University of Texas campus.
The law's sponsor, state senator Brian Birdwell, has described bearing arms as a "God-given" right.
The law allows holders of concealed-handgun licenses, who must be over 21, to tote their weapons on campus. It permits private universities to opt out entirely; public universities will have limited discretion to declare parts of their campuses gun-free zones.
The University of Texas has held two public forums to discuss the law. More than 380 academics have signed a petition saying they will refuse guns in their classrooms, while police and the chancellor, William McRaven – a former navy admiral who planned the raid that killed Osama bin Laden – have said that the law will make colleges less safe………………………
After the initial euphoria, Germany now faces daily clashes in refugee centres, a rising far-right, a backlog of registrations, and dissent among the ranks of Angela Merkel's government
.
German chancellor Angela Merkel talks about the refugee crisis at NDR radio station on Wednesday. After reports of clashes in refugee camps, civil servants overwhelmed with registration forms and deep divisions within Merkel's conservative ranks, the chancellor responds by declaring Germany can still manage the situation
The realities of shouldering Europe's refugee crisis are coming home to Germany, amid daily reports of clashes in asylum seeker homes; bureaucrats overwhelmed by a backlog of registration claims and deep divisions within chancellor Angela Merkel's conservative ranks over how to manage the enormity of the challenge.
Just weeks after Merkel responded to the refugee crisis with the declaration: "Wir schaffen es – We can do it" – the euphoric mood has been replaced by a more sombre response with the realisation that the newcomers are here to stay, with all the consequences that entails.
School authorities are calling for at least 25,000 new teaching recruits to cope with the large numbers of new pupils, police officers are being brought out of retirement in their thousands, and the nation is being scoured for suitable accommodation as winter approaches.
"The welcome parties in Munich, Berlin and elsewhere were great," said the Munich-based Süddeutsche Zeitung in a recent editorial. "They showed a generous and open Germany of which we can be very proud, headed by a chancellor who seemed to surprise herself with her response, (and) tens of thousands of volunteers … but now we're in the stark light of day which consists of overcrowded refugee centres and local authorities and police stretched to their limits."
Arson attacks on refugee shelters continue on an almost daily basis. Reports of refugees being greeted at the doors of their new homes by neo-Nazis humming Third Reich songs or being pelted with banana skins are not uncommon. There are mounting concerns that elements of the far-right have found new oxygen in the crisis by tapping into ordinary people's fears that Europe's largest economy may be unable to cope with the decision to allow so many to take refuge within its borders………………….
Opinion
The bombing should be a moment to reflect on the 14 years of US intervention. And what do we have to show for it?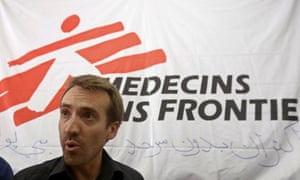 Guilhem Molinie, Medecins Sans Frontieres' (MSF) country director for Afghanistan, speaks during a news conference in Kabul, Afghanistan 8 October, 2015. Photograph: Omar Sobhani/Reuters
T

he Kunduz bombing is a symptom of the underlying disease of foreign occupation. The prescription requires that President Obama keep to the timeline of withdrawing US troops by the end of 2016. The US military presence will not create long-term peace and stability in Afghanistan. On the contrary: as long as US troops are there, militants will fight to oust them.
On Tuesday, with protesters covered in fake 'blood' in the background, General John Campbell told the US Senate Armed Services committee that US forces had attacked the Médecins Sans Frontières (MSF) hospital, also known as Doctors Without Borders, by accident. The Pentagon, he said, was carrying out its own investigation that would be "thorough, objective and transparent."
But MSF isn't buying it. The group says that the official stories from the US military and the Afghan government changed four times in four days, from "collateral damage" to accidental bombing to charges that Taliban fighters were using the hospital as a base of operations, a claim the aid group strongly disputed. The group is calling for an independent investigation by the International Humanitarian Fact-Finding Commission, a body created in 1991 specifically to investigate violations of international humanitarian law but never before used. Dr Joanne Liu, president of MSF, says "the tool exists, and it is time it is activated."
Only an independent investigation can uncover the facts we need to demand accountability and new safeguards to ensure this type of tragedy doesn't happen again. The Pentagon balks at the idea of an outside investigation, and Republican lawmakers at the hearing ridiculed the notion of an international body like the United Nations taking on the task. International pressure will be key to getting the US military to submit to an impartial and transparent probe.
But more is needed. The US government must be pressured to provide for the long-term healthcare needs of the wounded survivors and must compensate the families of the deceased. A new hospital must be built to replace the facility that was the only free trauma care hospital in northern Afghanistan, treating 22,000 and performing more than 5,900 surgical procedures in 2014.
The bombing should also be a moment to reflect on the 14 years of US intervention. This intervention has cost the lives of 2,350 US servicemen, plus the lives of thousands of Afghans and servicemen from our Nato partners. It has cost US taxpayers over a trillion dollars, money that could have made an enormous difference funding vital domestic needs…………………
Other News & Analyses