23 Feb
For a change from the same old news stories from the same old news networks, here are links to English-edition online newspapers from other parts of the world. Nearly all of these are English-edition daily newspapers, with an emphasis on the Middle East and Asia. These sites have interesting editorials and essays, and many have links to other good news sources. We try to limit this list to those sites which are regularly updated, reliable, with a high percentage of "up" time.
Some of the available newspapers:
| | | |
| --- | --- | --- |
| Asia & CIS | | |
| | | |
| --- | --- | --- |
| China | | |
| | | |
| --- | --- | --- |
| China & Hong Kong | | |
| | | |
| --- | --- | --- |
| France | | |
| | | |
| --- | --- | --- |
| Israel | | |
| | | |
| --- | --- | --- |
| Norway | | |
| | | |
| --- | --- | --- |
| Palestine | | |
| | | |
| --- | --- | --- |
| Russia | | |
| | | |
| --- | --- | --- |
| Ukraine | | |

PNN/Bethlehem
Israeli film-director Udi Aloni, 56, who won the top audience at Berlin Film Festival on Saturday, has labelled the Israeli government "fascist" and urged Germany to cease its military support to Israel.
At a Q&A session about his award-winning film Junction 48  hours before being presented with the Panorama Audience Award for best fiction film, Mr Aloni said Germany should stop supporting the "fascist regime of Israel":
"Merkel does not mention the occupation and sells submarines to Netanyahu to continue such things."
The 56-year-old also called Israel a "democracy of white people" and added that "in contrast to the [Israeli] prime minister who spreads hatred, my movie spreads love and co-existence."
By the end of the session, he mentioned the Palestinian hunger-striker Mohammed al-Qiq as an example "non-Jews' lack of rights in Israel", saying that Qiq was dying in administrative detention without being accused of committing a crime……………


Residents of Michigan city targeted by Jason Dalton call for action on mass shootings at ceremony honouring the six victims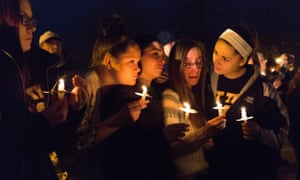 Members of the First Congregational Church attend a candlelight vigil in remembrance of victims of the mass shooting. Photograph: Bryan M. Bennett/AP
Ryan Felton in Kalamazoo, Michigan
Inside a packed church, hundreds of residents from the Kalamazoo area of Michigan carried white candles and gathered to mourn the loss of six people who were killed on Saturday in a seemingly random act of murder.
Just hours after Jason Dalton, 45, was arraigned on Monday for multiple counts of murder and assault in connection with the shooting spree, clergy members from several churches led the congregation in song and prayer.
Residents described it as an effort to begin a healing process in response to the violent outburst over the weekend by Dalton, a situation unlike anything the community has ever imagined happening in their backyard.
"It's something that we've seen across the United States," said Steven Chamberlin, a comparative religion professor at nearby Western Michigan University. "I think we need to start addressing … why this is happening with alarming regularity."
In wake of the shooting, the nation needs to have "all sorts of conversations" about gun violence that "we should've been having all along," he added.
"This is an awful, awful thing that happened," Chamberlin, 53, said at the vigil. "And I'm reeling from it."……………….

The Pulaski County special school district has expressed 'regrets' after singling out black students to attend a talk on the dangers of gangs, violence and drugs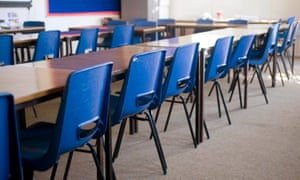 The district issued a counterintuitive statement which said that the black students were segregated as part of desegregation efforts. Photograph: Apex
Tom Dart in Houston, Texas
An Arkansas school district has apologized after singling out black students to attend an assembly about gangs.
Last Wednesday morning, an announcement at Maumelle high school, in a northern suburb of Little Rock, reportedly told all African American ninth-graders to go to the auditorium for an assembly where a local pastor, Dante Shelton, gave a talk on his personal story and the dangers of gangs, violence and drugs.
The focus on black students left some people angry. "[Where] does that leave kids that are mixed? 'Oh, you know, that's my other side that's calling, let me go learn about gang-banging.' To me, it's just wrong on every level," Aaron Perkins, whose younger sister attended the assembly, told KATV news. "She felt that it was very racist … This is 2016. All kids should understand and listen to what this reverend had to talk about. It's probably great information, but [don't] single out the black kids."………………….

Operation follows Macedonia's decision to close frontier, leaving thousands of migrants and refugees stranded in Greece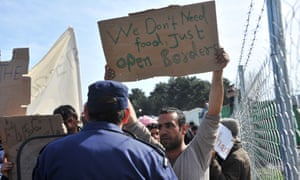 A man protests against the closure of the border near Idomeni, northern Greece. Photograph: Sakis Mitrolidis/AFP/Getty Images
Greek police have started removing people from the country's border with Macedonia after a snap decision to tighten border controls by the Balkan state left thousands stranded.
Authorities said the mostly Afghan migrants and refugees were being put on buses bound for Athens, in the south of the country, after the police operation started early on Tuesday. Journalists were not allowed to approach the area.
Police and empty buses had entered the Idomeni area before dawn. In one area seen from the Macedonian side of the border, about 600 people had been surrounded by Greek police, a witness told Reuters.
On Monday Greece made frantic appeals to Macedonia to open its frontier. By midday up to 10,000 men, women and children had been trapped in Greece, with most marooned in the north. Another 4,000, newly arrived from islands off Turkey's Aegean coast, were stuck in Athens's port of Piraeus.
On Tuesday morning a further 1,250 people arrived in Athens from three Greek islands. Some of them had bus tickets to Idomeni, but it was unclear if they would be permitted to travel north from Athens.
Migrants sew their mouths shut in protest at being stuck at Greece's border with Macedonia as winter draws in. Many are stranded because last week many Balkan countries said they would only grant passage to those fleeing conflict in Syria, Iraq and Afghanistan, and that all others deemed 'economic migrants' would be sent back.


Opinion
'Constitutional carry' is one of the bills Michigan politicians are seeking to push through. It would make horrific shootings more likely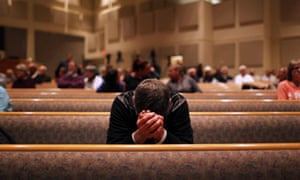 A member of the community prays before a service at Centerpoint Church in Kalamazoo, Michigan, on Sunday. Photograph: Andraya Croft/AP
M

y home state of Michigan – the state that I love – is also home to two of the deadliest cities in the country: Detroit, which consistently ranks among the worst cities in the nation for its gun homicide rate; and Flint, which consistently has one of the highest murder rates.
And on Saturday night, there was a terrible shooting in Kalamazoo, Michigan, in which six of my fellow Michiganders were killed and two seriously wounded.
Michigan, and the people leading it, should be humbled by the deaths of so many people. And yet on Tuesday, when members of our legislature return to work in Lansing, many of them will carry guns in the state capitol and, presumably, return to their efforts to loosen our gun laws.
Last year, Michigan eliminated its county gun license boards, after pressure from the NRA. The boards had allowed local officials to decline some gun license applications from people they knew were unworthy – like those with a history of misdemeanor domestic violence charges, violent juvenile records or drug or alcohol abuse problems – even if there was no reason under the state law to deny their applications. Now, applicants don't have to have an in-person interview, and can receive a gun license through a less thoughtful process.
There is currently a bill pending in the legislature to simplify the concealed carry gun permit process and not require any license at all – the so-called "constitutional carry" bill. "These bills simply place into law the Second Amendment rights of Michigan residents to bear arms without asking the government's permission to do so," one co-sponsor, Representative Tom Barrett, said. Yet the research suggests a strong correlation between weak gun laws and higher rates of gun crimes – a correlation Michigan should be loath to test.
Then there is the Senate Bill 442, sponsored by senate leader Michael Green, which would allow people to carry concealed guns into schools, hospitals, bars and several other places that traditionally had been off limits. The bill is opposed by my organization, Physicians for the Prevention of Gun Violence (PPGV), the Michigan Academy of Family Physicians, school administrators, teachers, hospital administrators, Moms Demand Action and Michigan Coalition Against Gun Violence; even the "open carry" gun owners are opposed and even Governor Rick Snyder was unhappy with the bill unless local school boards were allowed to opt out…………….