24 Feb
For a change from the same old news stories from the same old news networks, here are links to English-edition online newspapers from other parts of the world. Nearly all of these are English-edition daily newspapers, with an emphasis on the Middle East and Asia. These sites have interesting editorials and essays, and many have links to other good news sources. We try to limit this list to those sites which are regularly updated, reliable, with a high percentage of "up" time.
Some of the available newspapers:
| | | |
| --- | --- | --- |
| Asia & CIS | | |
| | | |
| --- | --- | --- |
| China | | |
| | | |
| --- | --- | --- |
| China & Hong Kong | | |
| | | |
| --- | --- | --- |
| France | | |
| | | |
| --- | --- | --- |
| Israel | | |
| | | |
| --- | --- | --- |
| Norway | | |
| | | |
| --- | --- | --- |
| Palestine | | |
| | | |
| --- | --- | --- |
| Russia | | |
| | | |
| --- | --- | --- |
| Ukraine | | |

US district judge Emmet G Sullivan does not rule out calling Hillary Clinton and top aide Huma Abedin to be questioned under oath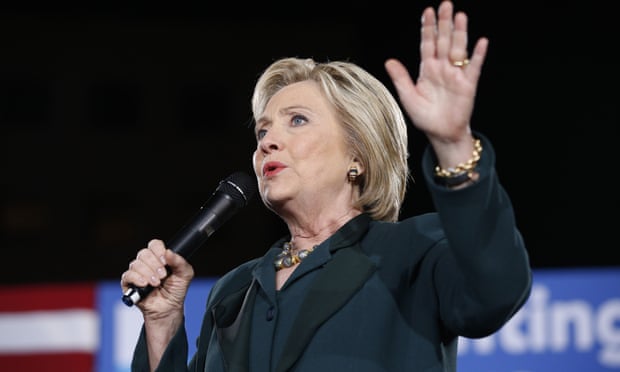 The private email server Clinton kept while secretary of state has continued to dog her campaign, even as she looks to have a rosy outlook for the primary contests ahead. Photograph: John Locher/AP
Aides to Hillary Clinton and State Department officials should be questioned under oath about Clinton's use of a private email server during her four years as secretary of state, a federal judge ruled on Tuesday.
"There has been a constant drip, drip, drip of declarations," said US district judge Emmet G Sullivan of Washington. "When does it stop?"
The judge did not rule out a subpoena for Clinton and top aide Huma Abedin.
The ruling, which was first reported in the Washington Post, advances an investigation into whether Clinton or others had acted in violation of the Freedom of Information Act.
Clinton seems on track to win the Democratic presidential nomination, with victories in two of three states to have voted so far and a rosy outlook for the contests ahead.
But the emails issue continues to dog her candidacy, distract advisers, and feed outrage on the right that Clinton has escaped answering for the episode and trepidation on the left that it might cripple her candidacy.
The Obama administration could appeal against Sullivan's ruling, which arose out of a court challenge by a conservative legal watchdog, Judicial Watch. The group had requested information three years ago on the job duties of Abedin, who has variously served as a personal aide, State Department staff member and political advisor to Clinton, as well as a private consultant elsewhere. ………….

President expresses frustration at seven-year battle to close 'counterproductive' facility in imploring Congress to shut down detention center
Barack Obama on Tuesday outlined his plan to close the Guantánamo Bay detention facility and urged Congress to give the plan a 'fair hearing' before his time in office is up. Speaking from the White House, Obama said the detention facility 'undermines' the country's national security and its fight against terrorism, and is a drain on military resources
A final plan by Barack Obama to fulfill his pledge to close

Guantánamo Bay

– functionally identical to what he has already proposed – has already run into heavy political opposition, underscoring the likelihood Guantánamo will remain a detention facility after Obama leaves office.
The

plan

, released on Tuesday in accordance with a congressional request, reiterates previous administration insistences on closing Guantánamo rather than proposing a long-elusive new option with the chance of breaking through more than seven years of GOP refusal on Capitol Hill.
Obama, expressing frustration at what has been for seven years a futile battle, again implored Congress to "go ahead and close this chapter", portraying Guantánamo as "counterproductive to our fight against terrorists".
"For many years it's been clear that the detention facility at Guantánamo Bay does not advance our security," said Obama in a White House press conference. "It undermines it."
He added: "Fifteen years after [the September 11 attacks] we're still having to defend a facility where not a single verdict has been reached in those attacks. Not a single one. When I first ran for president it was widely recognized that this facility needed to close … There was bipartisan support to close it."……….
'Don't close Guantánamo – expand it': Republican candidates on Obama's plans – video
Ted Cruz and Marco Rubio swiftly attacked Barack Obama's plans to finally close Guantánamo Bay, both calling for an expansion of the facility and a larger intake of 'terrorists'. Earlier in the day, Obama had urged Congress to give the plan a 'fair hearing' before his time in office ends

Figure was not reached until end of June last year, and rate of arrivals this year expected to climb further as weather improves
More than 100,000 refugees have arrived in Greece this year as other European countries tighten their borders. The rate of arrival this year is more than triple of what it was during the first half of 2015. Meanwhile the Italian navy says it rescued 700 migrants in the Mediterranean on Tuesday
More than 100,000 refugees and migrants have arrived in

Europe

so far this year, at triple the rate of arrivals over the first half of 2015.
At least 102,500 have arrived on the Greek islands of Samos, Kos and Lesbos, according to the International Organisation for

Migration

(IOM). Another 7,500 have reached Italy, and in the first six weeks of the year 411 people are known to have died attempting to make the journey.
In 2015 the threshold of 100,000 arrivals was not reached until the end of June. As spring approaches and the weather improves, the rate of arrivals this year is expected to climb further.
The IOM said 20% of the arrivals were from Afghanistan and nearly half were Syrians. On Monday the US and Russia agreed to organise a partial truce involving the Assad regime and most of the Syrian armed opposition, but not Islamic State or the Nusra Front. There are widespread doubts about how effective the ceasefire will be and how long it will last.
The influx of refugees has been met with a chaotic response among European countries. On Friday Austria imposed of a cap on the number of people it would admit each day to 80 asylum seekers and 3,200 people seeking transit to other EU countries. The restriction prompted Macedonia to

stop Afghans crossing its border from Greece

, triggering riots by Afghans and bitter complaints from Athens and the UN refugee agency, the UNCHR……………………

Group criticises plans to scrap Human Rights Act, proposed new spying laws and relations with China, Saudi Arabia and Egypt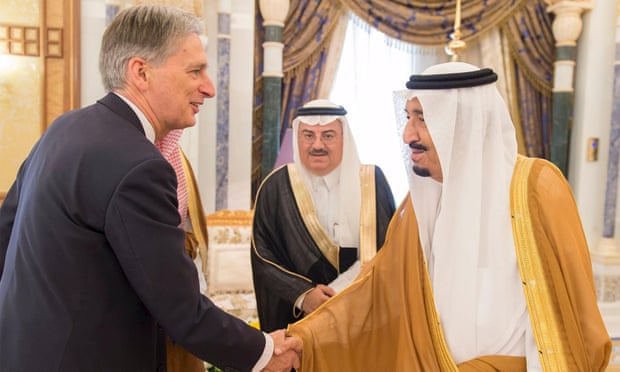 Philip Hammond shakes hands with the Saudi king, Salman bin Abdulaziz, in Riyadh last October. Amnesty has repeatedly called on the UK government to suspend sales of arms to Saudi Arabia that could be used to commit human rights violations in Yemen. Photograph: Reuters
Britain is setting a dangerous precedent by undermining human rights and contributing to a worldwide "culture of impunity",

Amnesty International

has said in its annual report on the state of human rights.
Plans to scrap the Human Rights Act, the UK's absence from EU refugee resettlement schemes, proposed new spying laws and the alleged downgrading of human rights as a Foreign Office priority in favour of commercial deals are all cited by the group as evidence of a trend………………


Opinion
How best to respond to the dramatic rise of outsiders like Donald Trump or the demise of the Bush dynasty? These conservative Americans share their thoughts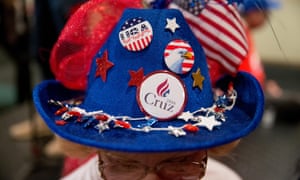 The choice of Republican candidates is narrowing – so who will conservatives choose? Photograph: Andrew Harnik/AP
The 2016 Republican campaign has been unlike anything I've experienced in my time working in or covering politics. Since the early 2000s, I have thought that partisan politics and reality television-style entertainment have been heading for a collision course, but few could have predicted they would intersect so quickly and with such a dramatic impact on the Republican field.
Certainly, the Republican party has always been trying to reach beyond its borders to find fresh blood for its team, but there is good outreach and bad. On one hand, we had a more diverse slate of candidates in 2016 than ever before – black, Hispanic, female, immigrant, middle class, even libertarian. It demonstrated a deeper bench than in 2008 or 2012, when the fields were, predictably, white, old, rich and male.
On the other hand, Donald Trump has subverted the traditional campaign almost entirely, drawing from the hardline margins – especially where immigration is concerned – and from the aggressively, tribally partisan to find support. The former is a good development for the Republican party; the latter is a bad development for politics in general.
I've also been fascinated at how little "big money" has come into play in this primary season. By all rights, Jeb Bush – who started the game will hundreds of millions – should be easily ahead, but time has favored the strategic and the personal, not the multi-state ad buy. Candidates like Ted Cruz and Marco Rubio, who are "relatable" and who have more humanizing strategies (at least as far as politicians are concerned) have done better than those with money.
It will be three weeks before I get to vote for a presidential contender, but I hope the field will have winnowed down to more serious candidates by then – and that our dalliance with fame as a substitute for leadership will have ended………………