31 Mar
For a change from the same old news stories from the same old news networks, here are links to English-edition online newspapers from other parts of the world. Nearly all of these are English-edition daily newspapers, with an emphasis on the Middle East and Asia. These sites have interesting editorials and essays, and many have links to other good news sources. We try to limit this list to those sites which are regularly updated, reliable, with a high percentage of "up" time.
Some of the available newspapers:
| | | |
| --- | --- | --- |
| Asia & CIS | | |
| | | |
| --- | --- | --- |
| China | | |
| | | |
| --- | --- | --- |
| China & Hong Kong | | |
| | | |
| --- | --- | --- |
| France | | |
| | | |
| --- | --- | --- |
| Israel | | |
| | | |
| --- | --- | --- |
| Norway | | |
| | | |
| --- | --- | --- |
| Palestine | | |
| | | |
| --- | --- | --- |
| Russia | | |
| | | |
| --- | --- | --- |
| Ukraine | | |


A new Human Rights Watch report says thousands of vulnerable minors, many fleeing violent gangs, are being sent back, with only 1% granted refugee status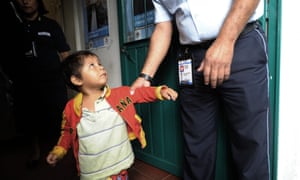 A Mexican immigration officer holds a child as he and his mother are deported back to Guatemala, at the National Immigration Institute, in Comitán, Chiapas, Mexico. Photograph: José Cabezas/AFP
Vulnerable children fleeing gang-fuelled violence in Central America are routinely deported
by Mexican immigration officials regardless of the dangers they may face on their return home, according to a new Human Rights Watch (HRW) report.
Less than 1% of children detained in Mexico are accepted as refugees, even though about half are running away from criminal gangs in Central America's violent northern triangle.
HRW found that Mexican authorities create a series of obstacles which prevent vulnerable children from seeking asylum, forcing thousands to return home despite serious threats of physical or sexual violence. Only 52 unaccompanied children were offered protection by Mexico last year.
In addition, children are routinely held in immigration facilities in breach of national and international laws which state detention should be used only as a last resort, according to Closed Doors: Mexico's Failure to Protect Central American Refugee and Migrant Children.
In 2015, Mexico apprehended more than 35,704 children from Honduras, El Salvador and Guatemala – 55% more than in 2014 and a staggering 270% more than in 2013.
Children often flee after being targeted by violent street gangs amid little hope of protection from overwhelmed, corrupt and inept state institutions. In Honduras, most of the 400 children murdered in the first half of 2014 were thought to be victims of gang violence………….


French child rights campaigners horrified at 'imprisoning' of child who arrived unaccompanied from Indian Ocean island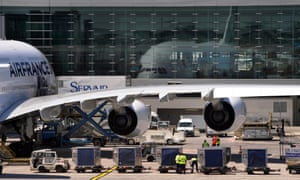 An aircraft at Roissy-Charles-de-Gaulle airport, Paris. Photograph: Eric Piermont/AFP/Getty Images
An unaccompanied eight-year-old boy has been held at Paris's main airport for more than a week after trying to enter France with false identity papers.
Children's rights campaigners have accused the French authorities of breaking international child protection laws by refusing to let the youngster join relatives in France.
The boy, who has not been named, was put on a plane to Paris from the Comoros Islands in the Indian Ocean, off the coast of south-east Africa, more than a week ago by his mother who, according to French and African media, wanted him to have a better life.
Carrying just a Spiderman backpack, he was arrested on arriving at Roissy-Charles de Gaulle airport on 21 March and detained in an airport holding area for those suspected of trying to enter the country illegally, after reportedly producing a French passport in his cousin's name.
The French appeal court decided he must be held in the waiting area for his own protection.
But Catherine Daoud, a child protection lawyer, told French radio: "The imprisoning of children in the [airport] waiting area, especially young children like this, is against the international convention on child protection signed and ratified by France."
She added: "Sadly, his is not an unique case. It's shocking to see a young kid stuck in the same basket as the adults and with the police … for the child it's a prison.
"What shocks us is that he is shut in. Why is he shut in? We're talking about a place with bars, it's no place for a child."…………
New research factors in collapsing Antarctic ice sheet that could double the sea-level rise to two metres by 2100 if emissions are not cut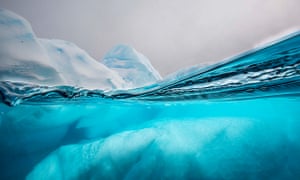 Antarctica's snowfall was expected to keep the ice sheet in balance but it is less stable than previously thought. Photograph: Steve Mandel / Barcroft Media
Sea levels could rise far more rapidly than expected in coming decades, according to new research that reveals Antarctica's vast ice cap is less stable than previously thought.
The UN's climate science body had predicted up to a metre of sea level rise this century – but it did not anticipate any significant contribution from Antarctica, where increasing snowfall was expected to keep the ice sheet in balance.
According a study, published in the journal Nature, collapsing Antarctic ice sheets are expected to double sea-level rise to two metres by 2100, if carbon emissions are not cut.
Previously, only the passive melting of Antarctic ice by warmer air and seawater was considered but the new work added active processes, such as the disintegration of huge ice cliffs.
"This [doubling] could spell disaster for many low-lying cities," said Prof Robert DeConto, at the University of Massachusetts Amherst, who led the work. He said that if global warming was not halted, the rate of sea-level rise would change from millimetres per year to centimetres a year. "At that point it becomes about retreat [from cities], not engineering of defences."…….
Settlement with city of Seneca, South Carolina, follows incident in which 19-year-old was killed in Hardee's parking lot during attempted drug sting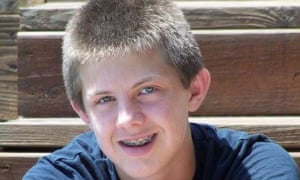 Zachary Hammond's family has settled a wrongful death lawsuit for $2.15m. Photograph: Courtesy Hammond family
The family of a 19-year-old man who was fatally shot by a South Carolina police officer last year has settled a wrongful death lawsuit against the city for $2.15m.
"The last eight months have been the hardest and most trying times in our lives, and the settlement reached today is bittersweet," said Zachary Hammond's mother, Angie, at a press conference. "It will not bring Zach back, but it will bring change."
Zachary Hammond was shot and killed byLieutenant Mark Tiller of Seneca police on 26 July in the parking lot of a Hardee's restaurant during an attempted drug sting. Hammond was unarmed, but authorities said he was attempting to use his vehicle as a weapon when he began to drive away from approaching officers.
The settlement, nearly 10 times higher than a figure offered last week by city leaders, comes as a federal investigation continues into the officer's actions. State prosecutors have said they won't pursue charges of their own. The settlement doesn't admit fault on the part of the city, the police chief or Tiller, who was cleared of any criminal wrongdoing in October.
According to the family's wrongful death lawsuit, filed last year, Tiller threatened to blow Hammond's head off before shooting him and another officer gave the dead teen's body a high-five. The department vehemently denied these claims………….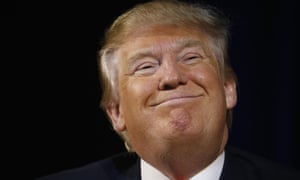 US bombing campaigns of the 60s and 70s left a terrible legacy. But more aid for ordnance clearing could mean this generation of spoon makers are the last
John Dennehy in Ban Napia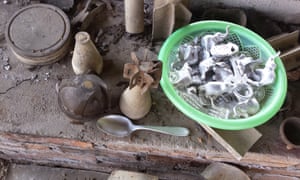 Ban Napia is known as the 'war spoon village' in Laos's Xiang Khoang province, as locals make cutlery out of unexploded ordnance. Photograph: John Dennehy
L

a lok Phengparkdee has been turning bombs into spoons since he was eight. He lives in Ban Napia and works with the relics of the secret war waged by the US in this tiny country while the world's attention was focused next door on Vietnam.
For nine years during the 60s and 70s, the US unleashed millions of bombs on Laos, making it the most bombed nation on earth. Ban Napia, in Xiang Khouang province in the north-east, is known as the war spoon village.
La lok, 23, learned how to make spoons from his father, who began working with unexploded bombs, or ordnance (UXOs), in 1978.
"There were bombs everywhere then," La lok says. "The UXOs were just another resource. They were everywhere, so we decided to make the most of what we have."
The spoon makers of Ban Napia epitomise a can-do-make-do spirit that is fashioning a way forward for this nation of 7 million people, where there have been more than 20,000 deaths and injuries because of UXOs since the war ended…………..