22 Jul
Rupert Murdoch will assume Ailes's role as exit follows days of turbulence after Ailes accused by subordinates including Gretchen Carlson and Megyn Kelly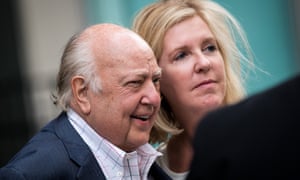 Roger Ailes walks with his wife Elizabeth Tilson as they leave the News Corp building in New York City on Tuesday. Photograph: Drew Angerer/Getty Images
Roger Ailes, the longtime Fox News chairman who helped found the network and build it into a cable ratings behemoth, has been forced out of the company following allegations that he sexually harassed numerous subordinates, including former host Gretchen Carlson and star anchor Megyn Kelly.
Attorneys for Carlson saluted her "extraordinary courage" and said Ailes' exit represented a "seismic shift in the media world".
Rupert Murdoch, chairman of Fox's parent company 21st Century Fox, cut short a vacation on the French Riviera with his wife Jerry Hall to return to New York and finalise the departure of his long-term ally. He will assume the role of chairman and acting chief executive of Fox News Channel and Fox Business Network.
Murdoch said Ailes had made "a remarkable contribution to our company and our country". Ailes will remain a consultant to the network until 2018 and is expected to receive as much as $40m in severance pay, according to a leaked copy of a "separation agreement" published on Tuesday by the Drudge Report.
The news followed several days of public turbulence at Fox, including reports that members of the Murdoch family, which owns 21st Century Fox, had given Ailes a deadline of 1 August to resign or be fired……
Snowden and co-designer Andrew 'Bunnie' Huang's 'introspection engine' knows when a cellular, Wi-Fi or Bluetooth connection is being used to share data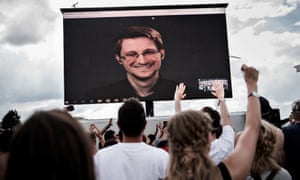 American whistleblower Edward Snowden delivers a speech during the Roskilde Festival in Denmark last month. Photograph: Scanpix Denmark/Reuters
Edward Snowden has helped design a mobile phone case called the "introspection engine" that, he claims, will show when a smartphone is transmitting information that could be monitored.
Presenting via video link to event at the MIT Media Lab in Cambridge, Massachusetts, Snowden and co-designer Andrew "Bunnie" Huang showed how the device connects to a phone's different radio transmitters, showing its owner knows when a cellular, Wi-Fi or Bluetooth connection is being used to share or receive data.
Initial mockups of the introspection engine show a small, monochromatic display built into its casing shows whether the phone is "dark", or whether it is transmitting, and it also can supply an iPhone with extra battery power and cover the rear-facing camera.
It could be developed to act as a sort of "kill switch" that would disconnect a phone's power supply when it detects that a radio is transmitting data after its owner has attempted to turn it off.
The device is an academic project and nowhere near ready for the mass market, but could still influence how consumers view the "tracking devices" – otherwise known as smartphones that they rely on every day………..
Anti-terror agency asks authorities to destroy images as ministers face growing criticism over security measures on 14 July
A French soldier on patrol in Nice earlier this week. Camera footage could show how police were deployed on the night of the attack. Photograph: Patrick Aventurier/Getty Images
Associated Press in Paris
Authorities in Nice have refused a request from French anti-terror police to delete surveillance camera images of last week's deadly truck attack, amid growing questions over the scale of the police presence at the time.
The city received a letter this week from the SDAT anti-terrorism agency asking for images of the 14 July attack to be destroyed, an official at Nice city hall said on Friday.
The city is filing a legal complaint instead, arguing that the images could constitute evidence in the case, said the official, who is not authorised to be publicly named.
The letter did not provide a reason for the request, the city official said, but Le Figaro newspaper said national police were concerned the images would leak out and be used for jihadi propaganda.
The request came as the government faces growing criticism over security measures on the night of the attack, and the cameras could show where and how police were deployed…..
Opinion
The Republican nominee delivered a polarising speech that covered crime, immigration, terrorism and trade. What should we make of it?
Lucia Graves: After a promise to 'present the facts plainly and honestly' Trump did exactly the opposite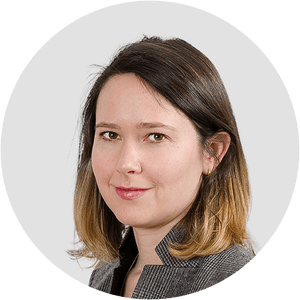 You might think that a presidential nominee's speech should include some nod to policy and platform. But then Donald Trump isn't a regular presidential nominee.
When he took the stage at the RNC in Cleveland, attendees were treated to over an hour of fear-stoking, race-baiting red meat rhetoric, rife with misinformation, and carefully calculated to appeal to America's basest instincts. After a promise to "present the facts plainly and honestly," Trump proceeded to do exactly the opposite.
It wasn't that he was lying exactly – a liar is riddled with apprehension that the lies will be discovered, but a bullshitter just doesn't care.
Trump is a master of bullshit, so we shouldn't be surprised to find many of the "facts" presented "plainly and honestly" were actually not just wrong but exactly the opposite of the truth. Others were cleverly cherry picked to disguise it.
Casting himself as the "law-and-order" candidate, Trump painted a portrait of American as fundamentally violent and unsafe. And perhaps the best case in point came when he zeroed in on the recent attacks on police………………
Steven W Thrasher: Trump is better at whipping up fear in white people than Romney – and understands TV better than Reagan did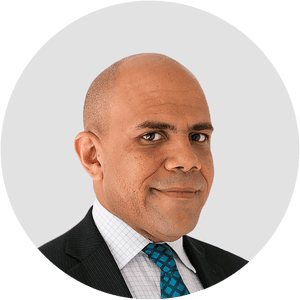 As Trump was warmed up by a real estate developer, I felt as if I wasn't living in reality, but inside a virtual reality scenario dreamt up by Ayn Rand. But as I watched Trump bark about "law and order," obedience, "law and order," immigration, and "law and order" again, it dawned on me how real this was.
I was looking at the next president of the United States.
Trump's ginormous face glowering down in condescension from the screen above, tackily framed in by gold, made me think of North Korea. Alas, there's no escaping how American this Trump phenomena is…………..