09 Aug
Nineteen-year-old beats Russian rival in 100m breaststroke

Ryan Murphy wins 100m backstroke at age of 21
The McGlynn

: Go Gal! Not only in the pool but more important your stance and words against dopeheads.  Folks, let us reflect on the facts that the IOC is letting down  true athletes and leaving it to a 19 year old teenager to say what needs to be said and repeated over and over – "Do I think someone who has been caught for doping should be on the team? No, I don't."
When Lilly returns home to Indiana the state should shut down and throw the greatest of celebrations.
Lilly, Thank You!
The McGlynn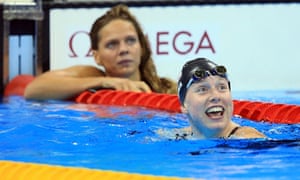 Lilly King (right) celebrates victory as her rival Yulia Efimova looks on. Photograph: Vaughn Ridley/Getty Images
Within the scope of an endless – and seemingly unwinnable – war for the integrity of swimming, Monday's women's 100m breaststroke final was but a minor skirmish. Yet Lilly King made sure it would be a night long remembered for the Americans as she won gold and then called into question her team-mate Justin Gatlin's place at the Olympics.
Less than 24 hours earlier King had turned the final into the most compelling grudge match of these Olympics. Her Russian rival, Yulia Efimova, who served a 16-month suspension for a pair of positive drug tests before failing another screening for meldonium earlier this year, was initially one of seven Russian swimmers banned from Rio who had either failed tests or were targeted by Wada's investigation into state-sponsored doping. But the 24-year-old was controversially reinstated to the competition on Saturday amid unclear circumstances, with neither the International Swimming Federation nor the International Olympic Committee offering clarification.
After the final King was asked whether Gatlin, who will run in the 100m in Rio, and has previously been banned for drugs, should be on the US team: "Do I think someone who has been caught for doping should be on the team? No, I don't."
The 19-year-old Indiana native had earlier captured the gold medal with an Olympic-record time of 1:04.93, edging Efimova by 0.57 seconds in a showdown pregnant with anti-doping overtones. Afterward when King swam into lane two and embraced team-mate and bronze medalist Katie Meili while chants of U-S-A! U-S-A! rang through the upper reaches of the Olympic Aquatics Stadium, the sensation of Cold War revival was palpable.
Already branded a villain – behold the lusty boos that have cascaded from the stands whenever she's emerged from the ready room – Efimova appeared to mock King by wagging her finger after Sunday night's first semi-final. That prompted the 19-year-old to speak out. "You're shaking your finger No 1 and you've been caught drug cheating," said King, who returned the finger-wag to Efimova in the ready room before posting clinching the top seed in Monday's final. "I'm not a fan."…………
Read Full Article
Federal officials will actively work to confirm fatal cases rather than wait for voluntary reports in new methodology influenced by Guardian's The Counted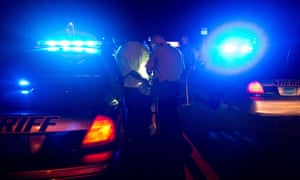 The US Department of Justice's new program will require departments to report all 'arrest-related' deaths involving officers. Photograph: Alamy
Police departments will be required to give the US justice department full details of deadly incidents involving their officers each quarter, under a new government system for counting killings by police that was influenced by the Guardian.
Announcing a new program for documenting all "arrest-related deaths", federal officials said they would actively work to confirm fatal cases seen in media reports and other open sources rather than wait for departments to report them voluntarily.
The methodology of the new system, which aims to replace a discredited count by the FBI, mirrors that of The Counted, an ongoing Guardian effort to document every death caused by law enforcement officers in 2015 and 2016.
Writing in the Federal Register, Department of Justice officials said their new program should increase transparency around the use of force by police and improve accountability for the actions of individual officers.
"Accurate and comprehensive accounting of deaths that occur during the process of arrest is critical for law enforcement agencies to demonstrate responsiveness to the citizens and communities they serve," their notice said.
The federal government has kept no comprehensive record of killings by police officers, even as a series of controversial deaths set off unrest in cities across the country over the past two years. An annual voluntary count by the FBI of fatal shootings by officers has recorded only about half the true number……….
Willie Fred Knowles pleaded guilty and faces five years in prison for pushing and hitting woman, and lying to FBI about use of force in incident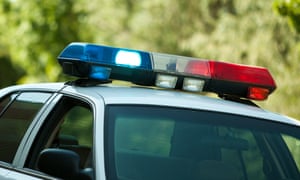 The case represents a rare example of a police officer facing a conviction for a civil rights case. Photograph: Westend61/Getty Images/Westend61
A former Louisiana police officer pleaded guilty to violating the civil rights of a woman and lying to the FBI on Friday, in a rare case of a police officer facing conviction.
According to the indictment, in 2012, Homer police department officer Willie Fred Knowles pushed a woman, known as KM, to the floor and struck her face and body, causing injury. A few months later, when questioned by the FBI, Knowles lied about the incident, telling agents the woman jumped on his back and he never struck her.
He was also charged with deploying his taser against two separate individuals in 2012, "without justification".
On Friday, in a court in Shreveport, Louisiana, Knowles pleaded guilty to lying to the FBI and violating the civil rights of KM. He will be sentenced on November 9 and he faces a maximum sentence of five years in prison for lying to the FBI and one year for the civil rights charge.
Knowles was suspended and later terminated by the time charges were brought against him.
Knowles' case represents a rare example of a police officer facing a conviction for a civil rights case. A study by the Pittsburgh Tribune-Review found that, between 1995 and 2005, federal prosecutors denied bringing charges in 96% of cases where law enforcement officers faced civil rights charges. In contrast, prosecutors turned down only 23% of all other type of criminal cases…………..
New taskforce will attempt to deport or deny entry to supporters of the Boycott, Divestment and Sanctions movement
Israel's public security minister, Gilad Erdan, said everything possible must be done to weaken the boycott movement. Photograph: Tsafrir Abayov/AP
Israel is intensifying its campaign against foreign pro-Palestinian activists, announcing that it will establish a taskforce to identify and deport or deny entry to individuals who support the Boycott, Divestment and Sanctions (BDS) movement targeting the Israeli occupation.
The country's interior minister, Aryeh Deri, and the public security minister, Gilad Erdan, announced the move on Sunday.
The taskforce will attempt to locate hundreds of activists already in Israel and deny entry to others trying get in.
Israel has a long history of denying entry to those it says are damaging to its interests, but the latest proposal marks a new escalation against the BDS movement and activists.
According to reports in the Israeli media a number of as yet unnamed groups active in Palestine have already been listed.
Since an attempted "Flytilla" – an attempted mass arrival by air that followed the Mavi Marmara incident – Israel has increased its efforts to prevent entry by activists, using a range of tactics.
Foreign campaigners with the International Solidarity Movement (ISM) and other groups have long been a prominent feature of the protest landscape in Palestine, attending demonstrations, visiting flashpoint locations and working on volunteer projects………….
The death penalty capital of America shows what is wrong with death row in California, a broken process whose future is on the ballot in November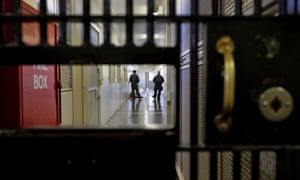 Riverside County in 2015 sent more people to death row than any other county in the United States. Photograph: Ben Margot/AP
T

yrone Harts sneaked into his former girlfriend's house while Brandi Morales and her six children slept. He beat her. Shot her to death. Lit her body on fire. Her two little boys tried to douse the flames with cups of water from the kitchen sink. Her two little girls fanned smoke away with sofa cushions.
Francisco Zavala stabbed Eric Sargeant Jr while stealing his cellphone. The 16-year-old later died from his wounds.
Harts was the first person sentenced to death in Riverside County in 2015, a year when the southern California region sent more people to death row than any other county in the United States. Zavala was the eighth and final.
Insofar as sentencing goes, the county, east of Los Angeles, was the death penalty capital of America.
The two men and the county where they murdered are exhibit A for what is wrong with the death penalty in California, a broken process whose future is on the ballot in November. That's when voters – through dueling measures – will face some of the thorniest questions confronting the justice system.
To kill or not to kill? Which murderers, if any, deserve to die for their crimes? Should geography decide who is executed and who is not?
Proposition 62 is the simpler of the two measures before voters. Titled the Justice That Works Act, it would replace the death penalty with life in prison without parole. It would require offenders to work and pay restitution. Its supporters say it would save California taxpayers $150m annually………..
Opinion
There's rarely a great deal of agreement in Washington, but the importance of keeping Trump's fingers off the nuclear button is fast becoming a consensus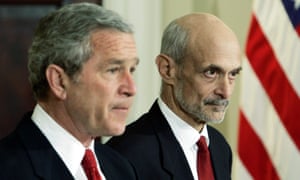 Former Homeland Security secretary Michael Chertoff, right, is among 50 Republican national security officials to condemn Donald Trump in an open letter published on Monday 8 August. Photograph: MARK WILSON / POOL/EPA
As the first woman to clinch a major party nomination, Hillary Clinton's candidacy is already historic – and increasingly it looks like Donald Trump's is too. But not in a flattering way.
If last week came the point at which he self-immolated the campaign and beloved Trump brand, this week may be remembered as the time he finally drove his party's national security leadership to support the Democratic candidate for president en masse, either by voting for her expressly or by abstaining.
National security is an issue that Republican presidential candidates have historically been able to dominate but Trump may be the first guy in recent history to blow that for the party. Even more remarkable is that top neoconservatives in the party are all taking the Democrat's side: Clinton has said Trump "shouldn't have his finger on the button" of our nuclear arsenal. It looks like even Republican top brass agrees.
On Thursday a long list of GOP national security hands wrote a letter saying Trump would be "the most reckless president in American history" and that electing him in November would but the nation's security at risk. Some of the 50 signatories said they'd vote for Clinton while others deemed it better to abstain from voting entirely. But all were in fundamental agreement on one main point: "Trump is not qualified and would be dangerous."
This comes after Evan McMullin, a former CIA official who recently worked for the House Republican conference, filed papers to run for president as an independent candidate. He doesn't support Clinton, and having missed the ballot-access deadlines in most states, the move is expected to have little effect on the race other than to help the former secretary of state by cutting into Trump's margins. But that's just fine with McMullin, who says, "It's never too late to do the right thing."
In fact if there's a common theme to this most recent wave of GOP dissenters, it's just how eerily close they sound to Hillary Clinton's talking points.
"He is unable or unwilling to separate truth from falsehood," the GOP national security leaders said in the letter. "He does not encourage conflicting views. He lacks self-control and acts impetuously. He cannot tolerate personal criticism. He has alarmed our closest allies with his erratic behavior. All of these are dangerous qualities in an individual who aspires to be president and commander in chief, with command of the US nuclear arsenal."………….
Read Full Article