01 Sep
Border controls on a bridge linking the German town of Freilassing and Austria were brought in a year ago, yet migrants who did get across have been met with hospitality as well as hostility
A young refugee waits for a train at the railway station in Freilassing shortly after border controls were reintroduced in September 2015. Photograph: Kerstin Joensson/AP
Philip Oltermann and Janek Schmidt in Freilassing
T

wo centuries ago, after the Napoleonic wars had laid waste to large parts of central Europe, the continent's rulers decided to redraw the border between Austria and Germany along the Saalach river, right between Salzburg and one of its suburbs, now a Bavarian town called Freilassing. When Austria joined the Schengen area in 1995, the border in effect became obsolete: only a short white line in the middle of the motorway bridge still marks the division between the two countries.
But a year ago this month, the Freilassing bridge once again become a symbol of the barriers between nations and cultures. At lunchtime on Saturday 5 September 2015 – a day after Germany's Angela Merkel and the then Austrian chancellor, Werner Faymann, had decided to accept thousands of refugees stranded at Budapest central station – it was here that about 400 refugees on board a train got their first glimpse of Germany.
And it was on Freilassing bridge that a week later thousands of refugees found themselves stranded once again after Germany's interior minister, Thomas de Maizière, reintroduced border checks that continue sporadically to this day, leading to tumultuous scenes that have left the border town divided in more ways than one.
Rainer Borchers, 38, remembers returning from his night shift as a hospital nurse in the early hours to find hundreds of people camped outside his home on the Bavarian bank of the Saalach.
"These people were in a lot of need: they were exhausted, thirsty and hungry. As a nurse, I want to help people, so I let them use my car park, my toilet and gave pregnant women a chance to rest in my camper van."
Borchers continued to help for a week, after which he grew critical of the situation on his doorstep. He claimed he was spat at and threatened with a knife when handing out bottles of water, and one night heard shots on the bridge – police insist the banging sound was created by a van running over a traffic cone.
Cabinet meets amid divisions as to correct response to European commission ruling ordering company to pay back €13bn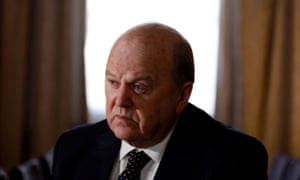 Michael Noonan, the Irish finance minister, favours an immediate appeal over the tax bill, which could rise to €19bn. Photograph: Cathal McNaughton/Reuters
Ireland's governing coalition is split over whether or not the state should immediately appeal against the European commission ruling ordering Apple to pay €13bn (£11bn) in back tax to the Irish government, and will hold further talks later this week before reaching a decision.
As the cabinet met in Dublin on Wednesday, it emerged that the Independent Alliance, some members of which are government ministers, was not prepared to back an appeal. The group of TDs helps shore up the minority Fine Gael administration.
Apple has been ordered to pay a record figure of up to €13bn (£11bn) in back taxes to Ireland by the European commission. This video explains the 'sweetheart deal' that the commission has ruled amounts to illegal state aid
There was also a suggestion that the bill could be as much as €19bn after interest is added. Speaking on RTÉ Radio, Eamonn O'Dea, the head of Revenue's international division, said the total tax to be paid "could be at that figure, at max[imum]."
The Irish finance minister, Michael Noonan, is strongly in favour of appealing against the ruling. After the European commissioner for competition, Margrethe Vestager, said on Tuesday that Apple's sweetheart tax deal with Ireland constituted illegal state aid, Noonan vowed to immediately appeal against being forced to take the €13bn payment.
He insisted that Ireland had to preserve its status as a low-tax base for overseas companies. The country has a corporation tax rate of 12.5%, less than many other EU nations, but made deals with Apple allowing the world's most valuable company to pay tax on profits at a maximum of 1%. In 2014, Apple paid tax of 0.005% in Ireland, or €50 on every €1m in profit generated.
Tim Cook fails to see the basic point that Apple has been paying so little tax in Europe that a confrontation was inevitable eventually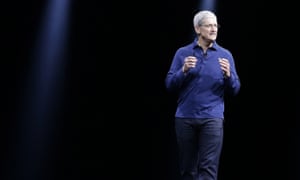 Apple CEO Tim Cook should rethink its tax policies. Photograph: Jeff Chiu/AP
W

elcome to the baffling world of multinational corporate taxation. The European commission's ground-breaking ruling that Apple owes Ireland €13bn (£11bn) in back-taxes after enjoying a quarter-century of illegal state-aid has exposed at least three oddities, or examples of plain old hypocrisy.
First, there is the bizarre spectacle of the Irish government saying it would rather not have a cash windfall that would fund its health service for a year. Even after the years of austerity, Dublin would rather fight commissioner Margrethe Vestager's ruling.
Second, US politicians are performing gymnastics. A US Senate committee in 2013 accused Apple of being "among America's largest tax avoiders" by exploiting Ireland's generous tax breaks. Yet, now that Vestager & co have taken a shot at those same Irish inducements, the US political establishment is furious.
Third, there is a mystery of why Brussels has taken so long to act. One of Apple's contentious deals with the Irish revenue authority dates to 1991, for heaven's sake. Or perhaps no detective work is required. Deals between multinational and tax authorities are officially confidential. In practice, that is merely a polite fiction to allow regulators and legislators to do nothing until public anger reaches boiling point. That is what has happened with taxation of multinationals. Vestager deserves congratulation for reading the mood.
In the other corner, Tim Cook, Apple chief executive, takes the prize for misplaced indignation. His "message to the Apple community in Europe" was a masterclass in missing the bleedin' obvious. Cook grumbled about how the commission had "launched an effort to rewrite Apple's history in Europe, ignore Ireland's tax laws and upend the international tax system in the process". He warned – or threatened – that jobs and investment in Europe would be at risk. Yet he failed to address the wider picture, or see the basic point that Apple has been paying so little tax in Europe that a confrontation was inevitable eventually.
Prout, a 15-year-old freshman at the New Hampshire prep school when Owen Labrie sexually assaulted her, tells NBC's Today show the verdict 'frustrated' her
Chessy Prout, the teen victim of sexual assault at a New England prep school, shed her anonymity and spoke to Savannah Guthrie on NBC News's Today show on Tuesday. Prout was a 15-year-old freshman at St Paul's school in New Hampshire when a fellow student, Owen Labrie, assaulted her. He was convicted in August 2015 of misdemeanour sexual assault but was acquitted of a more serious felony rape charge
A teenager who was sexually assaulted at a New England prep school has spoken out about her experience and the high-profile criminal trial that followed, publicly identifying herself for the first time.
"It's been two years now since the whole ordeal, and I feel ready to stand up and own what happened to me," Chessy Prout said about why she had decided to discuss the attack. "I am going to make sure other people, other girls, other boys, that they can own it, too, that they don't have to be ashamed either."
The Guardian does not usually identify victims of sexual assault, but Prout has spoken publicly about her experience.
Prout, 17, spoke about the assault in an interview with NBC's Today show that aired on Tuesday. Prout was a 15-year-old freshman at New Hampshire's St Paul's school when her fellow student, then senior Owen Labrie, asked her on a date. Prosecutors said Labrie raped Prout in a tradition known as the "senior salute", a game of sexual conquest in a which a seniors try to have sex with underclassmen before graduation.
Prout gave emotional testimony during the August 2015 trial about the assault. She said she became "frozen" out of fear when Labrie began to assault her. Prout said on Today that she and her family had been willing to accept a letter from apology from Labrie before proceeding with the criminal charges.
A tale of two speeches
A tale of two speeches: after a brief diplomatic meeting with President Peña Nieto in Mexico on Wednesday to discuss the building of a wall on the US-Mexico border, Donald Trump returned to a rally in Arizona to deliver a hardline immigration speech. Contrast the two speeches' tone and delivery
Opinion
America's racial Pandora's box, once thought to have been closed by Obama's watershed presidential election, has been reopened with a vengeance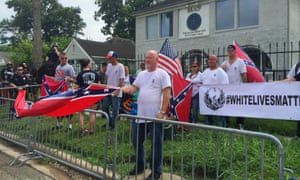 'The group traffics in the fiction that white Americans are under assault from an onslaught of illegal immigration, reverse racism and political correctness.' Photograph: Darla Guillen/AP
T

he Southern Poverty Law Center's designation of the White Lives Matter organization as a hate group this week confirms what we already knew: that a group of white racists have organized what might be called a backlash to the Black Lives Matter surge.
It is more accurate, though, to view it as a continuation of a long and dreadful history of white supremacy in America. This country's practice of anti-black racism coupled with official denial of institutional racism and collective amnesia regarding the horrors and crimes inflicted on black people nurtures white resentment against black advancement.
White supremacist groups rose in the civil war's aftermath, organized by southern white people determined to use violence to deny Reconstruction-era promotion of black citizenship. The Ku Klux Klan is the most famous of these groups, whose numbers steadily increased at the end of the 19th century. By the early 20th century the Klan's worldview helped shape the racial nativism – marked by anti-immigrant fervor, antisemitism and anti-Catholicism – that gripped the nation.
The Klan practically joined the American mainstream during the 1920s, proudly marching by the tens of thousands in the nation's capital, their very presence giving weight to the pseudo-science of eugenics being popularized at the time.
Fewer white hate groups dotted America's political landscape after the second world war, the result of both the success of racial segregation and the pushback from anti-racist groups during WWII's freedom surge. The 1954 Brown v Board of Ed supreme court desegregation decision resurrected these groups with a vengeance, one of the most notable being the White Citizens Councils opposing public school integration that gained traction throughout the south.
By the late 1960s, the political energies of hate groups reached their apex in the candidacy of former Alabama governor George Wallace, who received nearly 10m popular votes as a segregationist candidate for president in 1968. And the Republican party's now infamous "southern strategy" further cultivated disgruntled white voters, sometimes called "Dixiecrats", with naked appeals to racism.
Donald Trump, the inheritor of this complex history, is playing a most dangerous game. His calls to "make America great again" – which many view as thinly veiled code for white nationalism – has inspired millions of disgruntled and economically insecure white people, unleashing barely controlled furies that have roiled and embarrassed the nation.
White Lives Matter proponents gained national attention when they staged a protest outside of NAACP offices in Houston that prominently featured the Confederate flag. An outgrowth of a social media meme that spread among white people in the aftermath of Black Lives Matter protests, the group traffics in the fiction that white Americans are under assault from an onslaught of illegal immigration, reverse racism and political correctness.