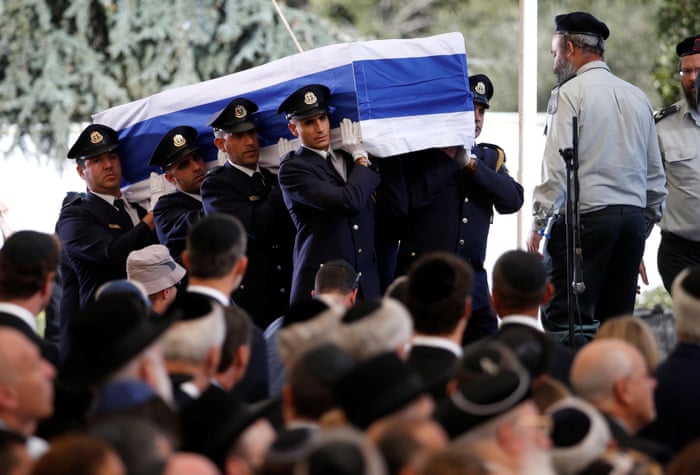 The flag-draped coffin is carried by an honour guard
Photograph: Baz Ratner/Reuters
Exclusive: Bank chief Jim Yong Kim vows to expose governments that fail to tackle malnourishment as part of mission to rid world of stunting by 2030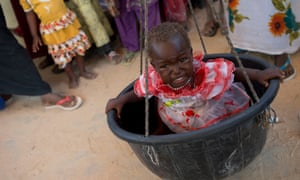 Stunting affects tens of millions of children worldwide. Photograph: Rebecca Blackwell/AP
The president of the World Bank has warned he will name and shame countries that fail to tackle the malnourishment and poor growth of their children, as part of a mission to rid the world of stunting.
Jim Yong Kim, the former physician who heads the Bank, told the Guardian he would take to the podium at the World Economic Forum in Davos every year to point the finger at governments who failed to live up to promises to tackle a scourge affecting tens of millions of children.
Kim said stunting – which refers to children with a height considerably below the average for their age – was a humanitarian disaster but also an economic issue that held back nations. Malnutrition, the lack of stimulation and toxic environments take their toll on children's brain development, modern neuroscience shows.
For the sake of their children but also their countries' future prosperity in a world that increasingly needs an educated workforce with technological skills, governments must take action, said Kim, adding that equality of opportunity was meaningless when children started with such disadvantage. The problem is huge. In India 38.7% of children are stunted, in Pakistan 45% and in the Democratic Republic of the Congo 70%.
"Everyone puts all their eggs in the equality of opportunity basket," said Kim. "But we're essentially lying when 25% of children in the world are stunted. Inequality is baked into the brains of 25% of all children before the age of five. So the only way that we can realistically say there is equality of opportunity is if we bring stunting down to zero."

Jordan Downs residents fear wider impact of planned demolition in former industrial site as tests conducted in area's schools also found high levels of lead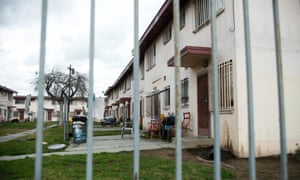 Jordan Downs, one of the oldest housing projects in LA, was built as a temporary shelter for factory workers during the second world war and became public housing for the poor in the 1950s. Photograph: Bethany Mollenkof/LA Times via Getty Images
It's a sunny Saturday morning in South-Central Los Angeles, but Nuvia Perez is keeping her three boys inside.
"They don't go out to play," said Perez, 37, whose front door faces a 21-acre former industrial site in the heart of Jordan Downs, a housing project in South-Central.
"In the housing office, they say everything's alright and not to worry," said Perez in Spanish. "But they have found contamination."
More than a year ago, family nurse practitioner Amanda Markusson noticed a cluster of elevated blood lead levels in the kids she treats near Jordan Downs and started recording test results.
Markusson says she's recorded blood lead levels as high as 13-15 micrograms per deciliter, well above the Centers for Disease Control and Prevention (CDC) threshold of 5 micrograms per deciliter. The World Health Organization says there is no known level of lead exposure that is considered safe.
Related Content: