01 Oct
The foreign ministry's intervention in a dispute between Singapore and a newspaper has complicated a delicate situation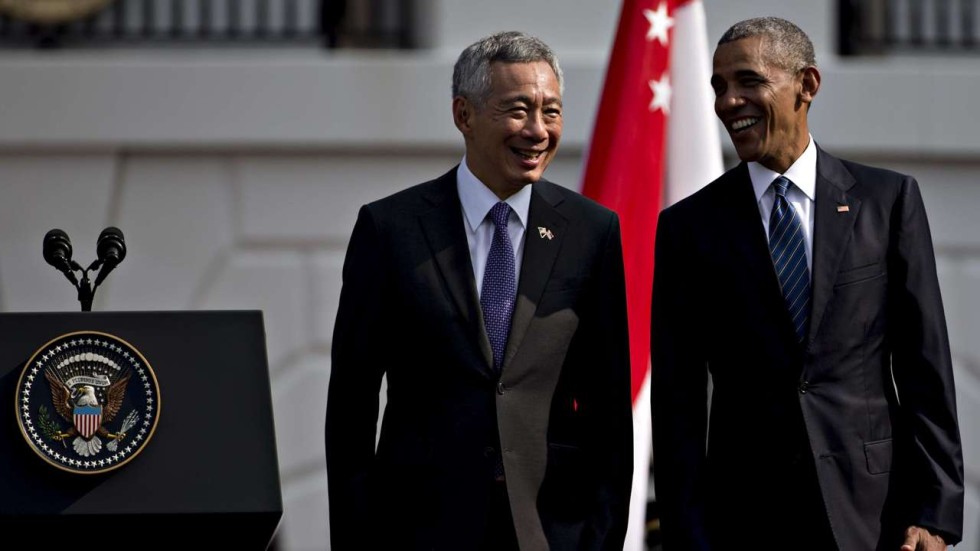 Diplomacy needs a delicate hand, and especially so where the South China Sea is concerned. An escalating row between China and Singapore over the raising of the issue at the recent summit of the Non-Aligned Movement (NAM) makes plain the need for care. The foreign ministry's weighing into a war of words between the Singaporean ambassador to Beijing and the Communist Party's Global Times newspaper risks harming ties with the Association of Southeast Asian (Asean) nations that had been on the mend after a controversial ruling by a tribunal in The Hague. A prudent response that avoided the public spotlight would have been more appropriate.
The row centres on an attempt by Asean to have a paragraph on the ruling inserted into a summit document. Venezuela, the host nation, rejected the idea and wrangling with individual members ensued; the Venezuelan position eventually stood. A report published last week by the Global Times claimed, quoting an unnamed source, that Singapore initiated the move, an account rejected by the envoy, Stanley Loh. A series of claims and counter-claims have since ensued, and a ministry spokesman joined the dispute on Tuesday, seemingly agreeing with the publication without mentioning the island state by name.
Asean's 10 countries are members of NAM, set up in 1961 as a bloc to avoid taking sides in the cold war. China has observer status, but given its economic clout with the developing world, is an influential player. Singapore's close ties to China and the US require careful diplomatic balancing. Prime Minister Lee Hsien Loong has irritated Beijing of late with remarks in favour of the tribunal's ruling against China's South China Sea claims and expressions of hope of continued American engagement in the region. The latest incident has the potential to damage ties.
Singapore is not a claimant in the territorial dispute, but can help with talks between China and Asean members. But Beijing believes discussion should be confined to Asean meetings or through bilateral dialogue and that international forums are inappropriate venues. No matter which nation instituted the move at the NAM summit, Beijing's ire was inevitable.
Related Articles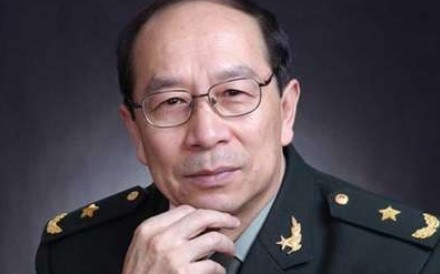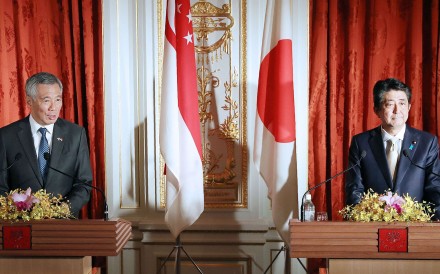 Sent to a remote border town in a strange country, Lutfi Bin Ali describes an isolated existence haunted by 13 years in the world's most notorious prison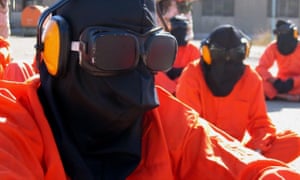 Lutfi Bin Ali was held in Guantánamo for 13 years, before being released and resettled in Kazakhstan. Photograph: Allstar/FilmFour
O

n really bad days, Lutfi Bin Ali retrieves his Guantánamo Bay suit from under a pile of clothes and pulls it on. The outfit, which by this point has faded from its infamous orange colour to more of a salmony pink, reminds him he was once worse off than he is now, and helps him to calm down.
Sometimes, though, he wonders if his current predicament might actually be even worse than the 13 years he spent in the notorious prison. Lonely and isolated in the Kazakh steppe, the 51-year-old Tunisian has found life since his release from Guantánamo no easier than life inside.
"At least in Guántanamo there were people to talk to. Here I have nobody," Bin Ali said during the Guardian's two-day visit to his new home, a dusty town in northern Kazakhstan famed for being a Soviet nuclear testing site.
Bin Ali was captured on the Pakistan-Afghanistan border in late 2001, and claims to have spent time in CIA black sites before being transferred to Guantánamo several months later. US intelligence accused him of associating with known al-Qaida members in Afghanistan and of being part of a Tunisian jihadi cell. He denied all the claims, insisting he went to Pakistan and Afghanistan to find a wife and escape minor problems with the law in Italy, where he had lived for more than a decade previously.
According to a leaked Guantánamo internal assessment, Bin Ali was recommended for release or transfer to another country for continued detention in June 2004. Based on his "health status, intelligence value and risk level" the US defence department judged Bin Ali to pose a "low risk". It was more than a decade before he would finally be freed.
We asked readers in Colombia to talk about the recently signed peace deal between their government and the Farc rebels. Here are some of their views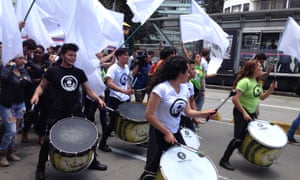 Colombians take part in a 'white flag walk' (Marcha de las banderas blancas) in support of the peace process in Bogotá in this photograph sent in by a reader. Photograph: Diana Zerd
We asked Colombians for their views on the peace deal, their experiences of living with the conflict and their hopes and fears for the future.
'The victims will always be the most important part of any peace agreement'
Wenceslao, 23, Medellín
I was born eight hours [285km] from Medellín in a small town called Chigorodó, inside the Urabá zone. This part of the country lived through some of the crudest violence of the conflict between the Farc, the ELN and extinct ELP between 1988 and 2004. It is a big step forward to finally end the war with one of the longest standing guerrilla groups in the world, and I welcome the peace agreement with open arms because it is with inclusion and forgiveness that we become a better country.
I do find some flaws in the agreement, though, especially on victim reparation, which lacks forcefulness. The victims are, and always will be the most important part of any peace agreement, and they deserve honesty. I live in Medellín and am not surrounded by the same kind of conflict people from the countryside have been, and still are to some degree, but understand it's a very complex subject. In some areas living with the Farc meant protection and even development – they built roads for places forgotten by the government, maybe not for totally altruistic reasons, but still.
I think we still have a long way to go and I'm afraid there is a big chance most people will vote no in the plebiscite. Many of my acquaintances, colleagues and even some friends don't agree with the peace process because, to them, it's a door to impunity and communism, taking us closer to becoming a second Venezuela. The process is by no means perfect, but it is our responsibility to grade it as objectively as possible, to become critics without hate, and to remove disinformation and lies from the debate.
'I can still remember the fear in my mother's eyes'
Manuel, 26, now in Bogotá
I was born in a small town in the Llanos region, a stronghold of the liberal guerrillas of the 50s. In the 90s, when I was a child, it was taken a couple of times by the Farc – we lived surrounded by violence.
For a change from the same old news stories from the same old news networks, here are links to English-edition online newspapers from other parts of the world. Nearly all of these are English-edition daily newspapers. These sites have interesting editorials and essays, and many have links to other good news sources. We try to limit this list to those sites which are regularly updated, reliable, with a high percentage of "up" time.
Some of the available newspapers:
| | | |
| --- | --- | --- |
| Asia & CIS | | |
| | | |
| --- | --- | --- |
| China | | |
| | | |
| --- | --- | --- |
| China & Hong Kong | | |
| | | |
| --- | --- | --- |
| France | | |
| | | |
| --- | --- | --- |
| Israel | | |
| | | |
| --- | --- | --- |
| Norway | | |
| | | |
| --- | --- | --- |
| Palestine | | |
| | | |
| --- | --- | --- |
| Russia | | |
| | | |
| --- | --- | --- |
| Ukraine | | |
.