01 Dec

Electoral college member Levi Guerra from Washington state pledged to break ranks with party affiliation to join renegade group's attempt to unseat Trump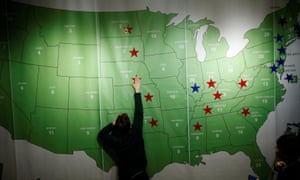 The 'Hamilton electors' believe the 538 members of the electoral college have a moral responsibility to intervene in presidential decision, as founding fathers would have wanted. Photograph: Kim Hong-Ji/Reuters
A teenager from Washington state has become the seventh person to indicate that she will break ranks with party affiliation and become a "faithless elector" in an attempt to prevent Donald Trump being formally enshrined as president-elect when the electoral college meets on 19 December.
Levi Guerra, 19, from Vancouver, Washington, is set to announce that she is joining the ranks of the so-called "Hamilton electors" at a press conference at the state capitol in Olympia on Wednesday.
The renegade group believes it is the responsibility of the 538 electors who make up the electoral college to show moral courage in preventing demagogues and other threats to the nation from gaining the keys to the White House, as the founding fathers intended.
"I stand behind Hamilton electors," Guerra said in a statement to the Guardian. "I promised those who elected me that I would do everything I could to keep Donald Trump out of office."
Guerra is one of 12 electors in Washington state who on 19 December have been mandated to vote for Hillary Clinton, the Democratic candidate, as part of the electoral college. Within the arcane structures of American democracy, the election of the president is not direct by all the people, but passes indirectly through the electors who are in turn expected to vote for the candidate that won their state.
Clinton took Washington state by 53% to Trump's 37%. Instead of following the electoral college norm of voting for Clinton, Guerra will cast what is in effect a protest vote directed at Trump – she will write in an "alternative Republican" of a more moderate political stripe than the president-elect as a way of highlighting her deep fears about his presidency in the hope of encouraging Republican electors in red states to follow suit.
"I'm only 19 and this is my first time being involved in politics, but I hope that my willingness to put my country before my party will show that my generation cares about all Americans," Guerra said.
Guerra becomes the third electoral college member in Washington state to come out and proclaim they will break ranks with Clinton as part of a protest directed squarely at Trump. In addition, there are four electors from Colorado who have similarly pledged to vote against the Democratic grain as a statement that they see Trump as unfit for the nation's highest office.

Law enforcement agency analysis uncovers probable matches connected to terrorism, money laundering and organised crime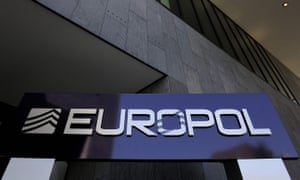 Europol compared the Panama Papers with its databases of entities suspected of criminal involvement. Photograph: Lex van Lieshout/AFP/Getty Images
Almost 3,500 individuals and companies in the Panama Papers are probable matches for suspected criminals including terrorists, cybercriminals and cigarette smugglers, according to a document seen by the Guardian.
The analysis, which was carried out by Europol, the EU's law enforcement agency, sheds more light on the breadth of criminal behaviour facilitated by tax havens around the world.
"The main point here is that we can link companies from the Panama Papers leaks not only with economic crimes, like money laundering or VAT carousels, but also with terrorism and Russian organised crime groups," Simon Riondet, head of financial intelligence at Europol, told a committee of MEPs.
The Panama Papers, leaked files from the offshore services company Mossack Fonseca, revealed that hundreds of the world's wealthiest and most powerful individuals had used offshore companies to hide their riches.
While the use of offshore structures is legal, critics have long alleged that they can also be used to facilitate improper or unlawful behaviour.
The memo was prepared for a European parliamentary committee investigating how the offshore world can be used to facilitate tax abuse and international crime.
According to the memo, Europol compared a publicly available version of the Panama Papers published by the International Consortium of Investigative Journalists with its own databases of individuals and companies suspected of criminal involvement and identified 3,469 probable matches .
It matched 1,722 names in the Panama Papers with entities that had been reported by EU member states as having been involved in potential money-laundering transactions. The majority of matches originated from the UK, although the memo cautioned that this was probably due to the country's status as Europe's pre-eminent financial centre.
Of the rest, among others, a further 516 of the matches were connected to eastern European organised criminal gangs, 388 were connected to VAT fraud operations, and 260 to cigarette smuggling operations. It said 116 of the names were connected to "Hydra" – a Europol codeword for Islamist terrorism, according to the document – while 99 related to "Cola", or drug crime.
One of the "main schemes" identified by the Europol analysis of the Panama Papers involves the abuse of trusts – legal arrangements whereby the owner of an asset places it under the control of another individual or company – by criminals seeking to obscure their assets.
The document identifies "the use of corporate service providers by criminals to acquire large numbers of shell companies (including finding third parties for positions within the company) located in offshore/tax havens (usually under the form of holding companies or trusts)" as one such scheme.
That analysis stands in stark contrast with a 2013 letter by David Cameron to the then president of the European council, in which he argued for trusts to be excluded from new transparency measures that would affect offshore companies.

Government agreed to pay compensation for trauma to Amanda Mellet after she was forced to obtain a termination of her pregnancy in England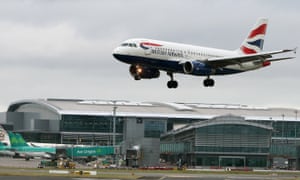 Amanda Mellet was forced to leave Ireland to seek an abortion in Britain. Photograph: Brian Lawless/PA
Ireland has for the first time in its history compensated a woman for the trauma caused by forcing her to travel to Britain for an abortion.
Pro-choice campaigners in the Republic said the Fine Gael-led minority government's agreement on Wednesday to pay compensation to Amanda Mellet was highly significant.
Mellet and her husband James took their case all the way to the UN's Human Rights Committee after the couple were forced to obtain a termination of her pregnancy in England.
In 2013 Amanda Mellet became the first of three Irish women to formally ask the UN to denounce the prohibition on abortions in cases of fatal foetal abnormalities as "cruel and inhumane".
Under Ireland's strict anti-abortion laws, if Mellet and the other two women had remained in the Republic they would have been forced to give birth to babies who would be born dead.
Campaigners arguing for a referendum to repeal an amendment to the Irish constitution that gives full citizenship rights to the embryo after conception welcomed today's decision by the Dublin government.
Ailbhe Smyth, convenor of the Coalition to Repeal the Eighth Amendment and a longtime campaigner on reproductive rights, said: "To the best of my knowledge, this is the first time ever that the Irish government has compensated a woman for having to leave the country for an abortion. This is long overdue acknowledgement of the profound denial of women's right to autonomy in this country."
"The government must immediately ensure no other woman suffers similar human rights violations. The eighth amendment is a profound source of discrimination and national shame for Ireland. It is simply not good enough to pass the book to the Citizen's Assembly and not make any commitment to undertake the necessary constitutional and legislative reforms to end, once and for all, Ireland's violation of international human rights law and obligations under human rights conventions and treaties.

Seven members of Senate intelligence committee hint that government may still hold secret information 'concerning the Russian government'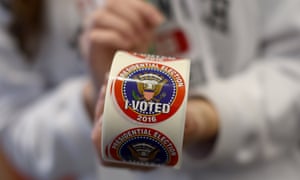 The seven senators did not directly accuse the Russian government or Donald Trump of wrongdoing. Photograph: Timothy A Clary/AFP/Getty Images
Seven Democratic and Democratic-aligned members of the Senate intelligence committee have hinted that significant information about Russian interference in the US presidential election remains secret and ought to be declassified.
The seven senators, including the incoming ranking member Mark Warner of Virginia, wrote to Barack Obama to request he declassify relevant intelligence on the election. They did not directly accuse the Russian government or President-elect Donald Trump, a Republican, of wrongdoing in the letter.
"We believe there is additional information concerning the Russian government and the US election that should be declassified and released to the public. We are conveying specifics through classified channels," wrote Warner and his colleagues Ron Wyden of Oregon, Martin Heinrich of New Mexico, Mazie Hirono of Hawaii, Barbara Mikulski of Maryland and independent Angus King of Maine.
Jack Reed of Rhode Island, an honorary and non-voting member of the committee due to his seat as ranking member of the Senate armed services committee, also signed the letter, which was dated Tuesday and publicly released on Wednesday. No Republican joined the declassification call, nor did the outgoing ranking Democrat, Dianne Feinstein of California.
Neither the terse letter nor discussions with sources on Capitol Hill detailed the particular intelligence concerning the Russians, its strength or its impact on the outcome of the election. Thus far, no credible evidence of vote fraud or electoral malfeasance exists, despite an evidence-free claim from Trump himself.
A spokesman for Wyden, Keith Chu, said the senator believed the intelligence needed to be declassified "immediately", as it was in the "national interest that the American public should see it".
It is understood this is the first declassification request by seven senators in twelve years.

S

eemingly little connects a community in India plagued by toxic water, a looming air pollution crisis in South Africa and a new fracking boom that is pockmarking Australia. And yet there is a common thread: American taxpayer money.
Through the US Export-Import Bank, Barack Obama's administration has spent nearly $34bn supporting 70 fossil fuel projects around the world, work by Columbia Journalism School's Energy and Environment Reporting Project and the Guardian has revealed.
This unprecedented backing of oil, coal and gas projects is an unexpected footnote to Obama's own climate change legacy. The president has called global warming "terrifying" and helped broker the world's first proper agreement to tackle it, yet his administration has poured money into developments that will push the planet even closer to climate disaster.
For people living next to US-funded mines and power stations the impacts are even more starkly immediate.
Guardian reporters have spent time at American-backed projects in India, South Africa and Australia to document the sickness, upheavals and environmental harm that come with huge dirty fuel developments.
In India, we heard complaints about coal ash blowing into villages, contaminated water and respiratory and stomach problems, all linked to a project that has had more than $650m in backing from the Obama administration.
In South Africa, another huge project is set to exacerbate existing air pollution problems, deforestation and water shortages. And in Australia, an enormous US-backed gas development is linked to a glut of fracking activity that has divided communities and brought a new wave of industrialization next to the cherished Great Barrier Reef.
While Obama can claim the US is the world's leader on climate change – at least until Donald Trump enters the White House – it is also clear that it has become a major funder of fossil fuels that are having a serious impact upon people's lives. This is the unexpected story of how Obama's legacy is playing out overseas.
Sasan ultra mega power project, Madhya Pradesh, India
by Sonali Prasad
A hulking thermal power plant funded by American money shimmers in orange when night settles in India's coal-rich district of Singrauli. A heavy blanket of smog wraps around the industrial district and its residents.
Sasan, an ambitious project by Indian energy utility Reliance Power, consumes coal incessantly from a nearby mine in the promise of lighting the homes of almost 300 million people in the country. But since it began operating in 2012, the project has been caught in a storm of health and safety violations, environmental concerns and land disputes.
In 2010, Sasan was handed a $650m export finance loan by the US Export-Import Bank (Ex-Im), a taxpayer-funded branch of the federal government that ostensibly exists to support American jobs and contribute to the US Treasury.
The Sasan project was initially rejected by the bank for financing because of the extremely high carbon emissions from the coal-powered plant. However, Reliance reapplied for the loan under tighter emission guidelines, promising to "offset" 26.4m tonnes of annual carbon dioxide emissions produced by the plant through renewable power projects.
Ex-Im Bank approved the loan to facilitate exports of goods and services from the US, insisting on environmental and safety guidelines for the plant's sustainable development. However, over the course of five years, residents and activists in Singrauli concerns about the project have grown.
Related

For a change from the same old news stories from the same old news networks, here are links to English-edition online newspapers from other parts of the world. Nearly all of these are English-edition daily newspapers. These sites have interesting editorials and essays, and many have links to other good news sources. We try to limit this list to those sites which are regularly updated, reliable, with a high percentage of "up" time.
Some of the available newspapers:
| | | |
| --- | --- | --- |
| Asia & CIS | | |
| | | |
| --- | --- | --- |
| China | | |
| | | |
| --- | --- | --- |
| China & Hong Kong | | |
| | | |
| --- | --- | --- |
| France | | |
| | | |
| --- | --- | --- |
| Israel | | |
| | | |
| --- | --- | --- |
| Norway | | |
| | | |
| --- | --- | --- |
| Palestine | | |
| | | |
| --- | --- | --- |
| Russia | | |
| | | |
| --- | --- | --- |
| Ukraine | | |
.