18 Aug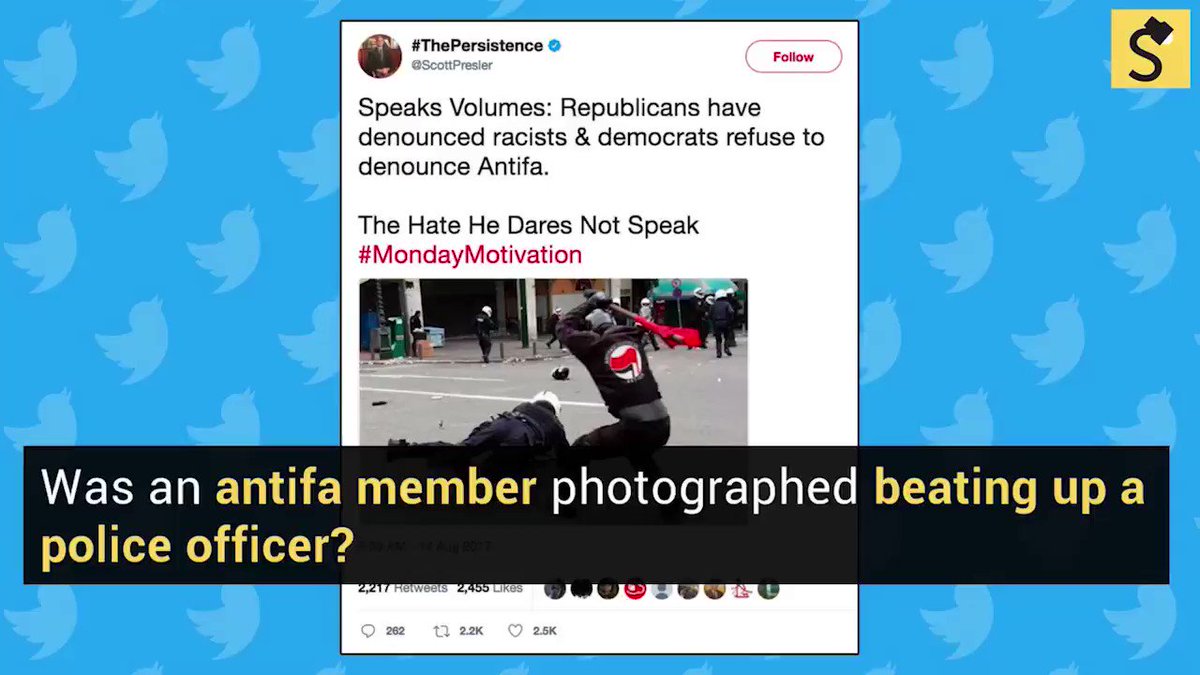 An image that appeared to capture a member of an anti-fascist group beating a U.S. police officer with a club during a "Unite the Right" rally in Charlottesville, Virginia, is fake.
The doctored photograph, the Associated Press and Snopes.com found, turned out to be a Getty Image shot in 2009 during clashes between police officers and protesters in Athens, Greece. An "Antifa," or "antifacist," logo was digitally superimposed onto the jacket of a protester, who is seen attacking an officer with a blunt object.
The image was widely shared shortly after Saturday's car attack in Charlottesville, Virginia, which followed a rally organized by neo-Nazis and white nationalists to protest the relocation of a Confederate statute. Some users flagged the photo on Twitter.
The fake image circulated among social media accounts that opposed anti-fascist activists and was often used to support President Donald Trump's statement that "both sides" were to blame for the Charlottesville violence.