28 Jun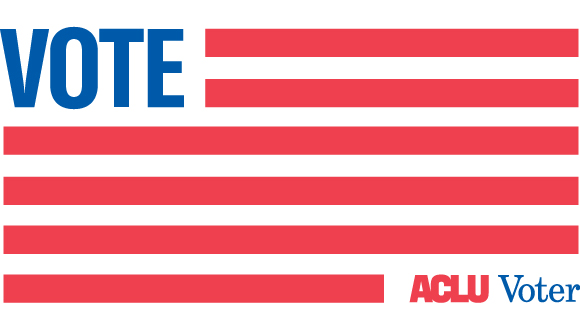 PLEDGE TO BE AN ACLU VOTER
This November, we all have a job to do. Our job is to choose — to choose what kind of America we will live in, what kind of America the next generations will know.
Our job is to vote like our rights depend on it.
We're up against an administration that every day finds new ways to undermine the fundamental principles of our democracy and our basic civil liberties. Together, we've fought back at every turn. But soon we'll exercise one of our most powerful rights — the right to elect our representatives.
And there is nothing more terrifying to the anti-democratic forces we're fighting than a voting public.
That's why, right here and right now, we're asking you to be an ACLU Voter.
An ACLU Voter demands that candidates will fight to protect our democracy, end discrimination, expand our rights, and create a nation with liberty and justice for all.
This is a high-stakes mission. You'll be asked to do big things between now and November. We'll arm you with the information you need — like candidate scorecards, registration deadlines, your polling locations, as well as ways to take action — so that you're heard and counted. But you won't be alone — millions of people across our country will line up side-by-side with us to take back our democracy and vote like our rights depend on it. Together is the only way we'll win.
Are you ready?