30 Oct
United States Wars, News and Casualties
.
The war ended for those children, but it has never ended for survivors who carry memories of them. Likewise, the effects of the U.S. bombings continue, immeasurably and indefensibly.
Damn The War Criminals,Bush,Cheney,Rice,Rumsfeld, Wolfowitz, Powell and Blair from England.
How many Iraqis have died as a result of the invasion 15 years ago? Some credible estimates put the number at more than one million. You can read that sentence again.
The invasion of Iraq is often spoken of in our country as a "blunder," or even a "colossal mistake." It was a crime.
Those who perpetrated it are still at large. Some of them have even been rehabilitated thanks to the horrors of a mostly amnesiac citizenry.

We condemned children to death, some after many days of writhing in pain on bloodstained mats, without pain relievers. Some died quickly, wasted by missing arms and legs, crushed heads. As the fluids ran out of their bodies, they appeared like withered, spoiled fruits. They could have lived, certainly should have lived – and laughed and danced, and run and played- but instead they were brutally murdered. Yes, murdered!
The McGlynn
NEWS
Photo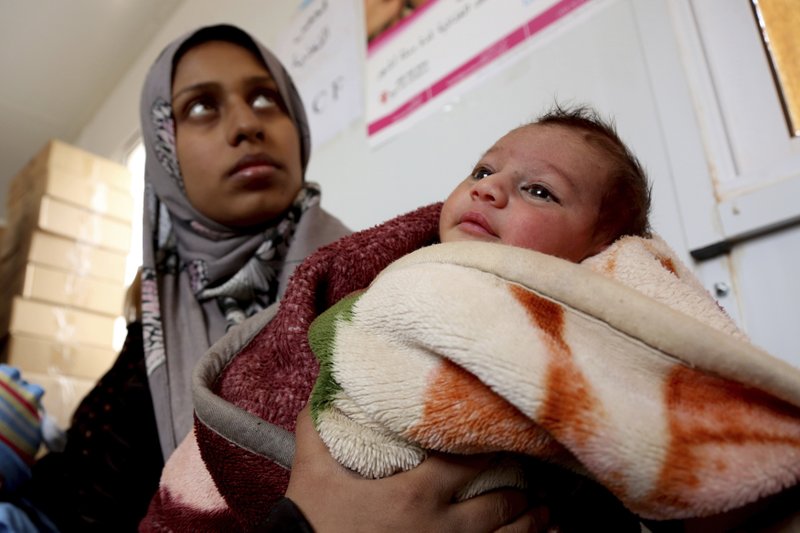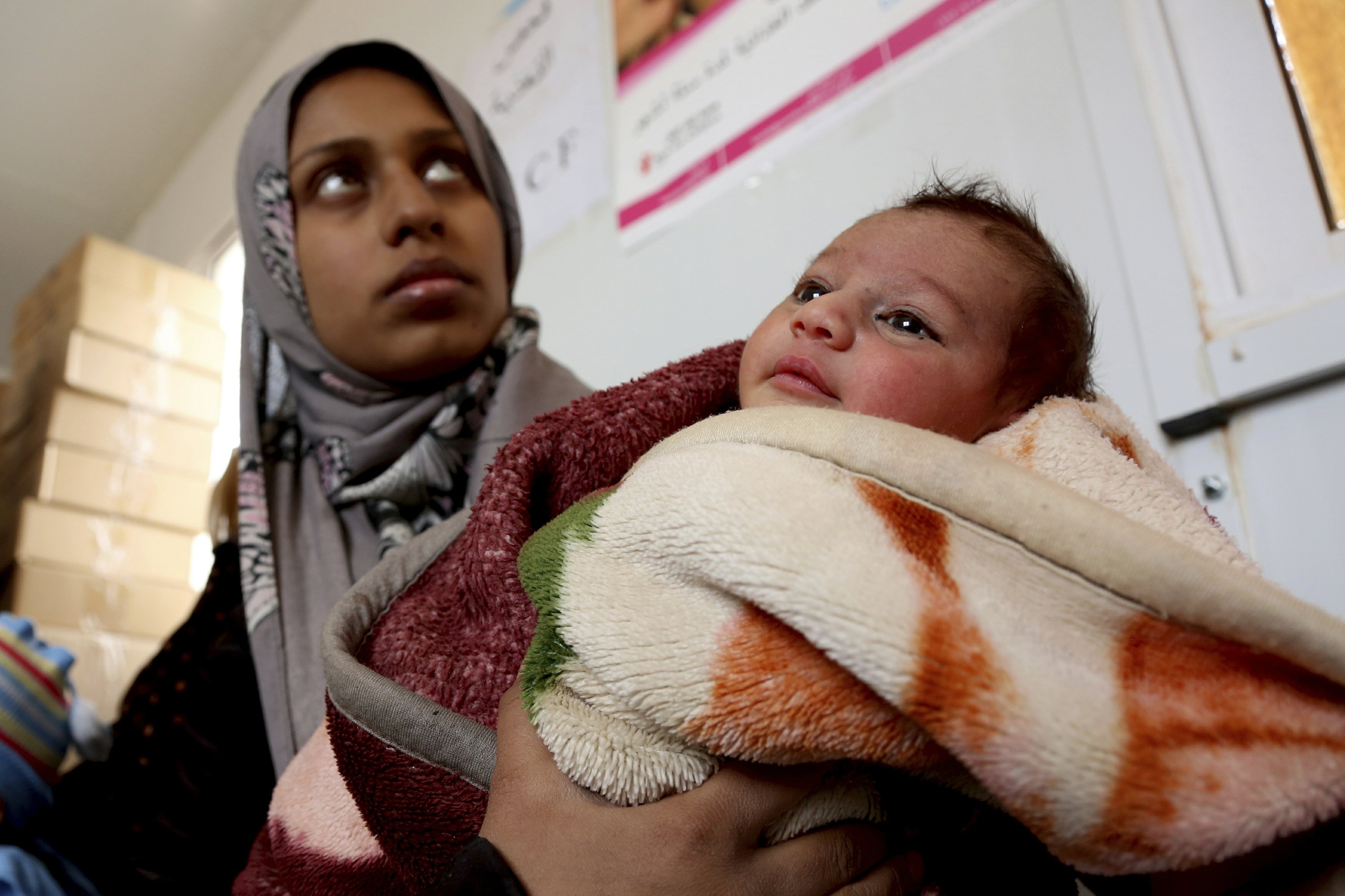 Syria War Refugees
The US has released a dual American-Saudi citizen who was detained without trial for 13 months on suspicion of being a member of Islamic State group.
The American Civil Liberties Union (ACLU), which represented the man, confirmed he was freed on Sunday.
The man denied being an "enemy combatant", insisting he was in Syria to report on the country's civil war.
Initially, the US government blocked his access to a lawyer and the courts.
The Following Inserted by The McGlynn
The Name of this American is Abdulrahman Ahmad Alsheikh
"My case has shown the worst and the best of my country. When I fled violence in Syria, I never imagined that my country would deny me access to a lawyer for nearly four months, and imprison me without charge in solitary confinement for over a year," the American citizen, referred to as John Doe in court filings, has told his lawyers. "No one, no matter what they are suspected of, should be treated the way my government treated me. Once I got the chance to stand up for my rights, the Constitution and the courts protected me."
Abdulrahman Ahmad Alsheikh has requested time and privacy to rebuild his life. He also wishes to remain anonymous for the same reason
Source NYT
The UN aid agency, Ocha, was pushed to accept extensive terms attached to $930m from Saudi Arabia and UAE

Saudi crown prince Mohammed bin Salman speaks during the Future Investment Initiative Forum in Riyadh in October. Photograph: Handout/Reuters
Saudi Arabia has demanded that aid agencies operating in Yemen should provide favourable publicity for Riyadh's role in providing $930m (£725m) of humanitarian aid, an internal UN document reveals.
Saudi military intervention in the three-year civil war is widely regarded as a prime cause of the humanitarian disaster that has seen 10,000 civilians killed, and left millions close to starvation. The kingdom intervened in Yemen to restore a UN-recognised government, and push back Iranian-supported Houthi rebels.
Although many donors seek publicity in return for grants, the extent of the Saudi demands are highly unusual.
The document, entitled Visibility Plan, covers the terms of the 2018 humanitarian budget for Yemen, and shows the extent to which the UN aid agency, Ocha, was put under pressure to accept the PR strings attached to money given both by Saudi Arabia and the United Arab Emirates. The two countries provided nearly one third of the total UN humanitarian budget for Yemen for this year.
ISTANBUL (Reuters) – Turkish President Tayyip Erdogan vowed on Tuesday to crush Kurdish fighters east of the Euphrates river in Syria, announcing a major military operation against U.S. allies in an area where Washington supports them with troops on the ground.
Syria's YPG Kurdish militia are the core of a force that has fought against Islamic State with the support of U.S. air power, arms, funds, training and an estimated 2,000 American special forces troops on the ground.
Turkey, Washington's main Muslim ally within NATO, considers the YPG an enemy and has already intervened to sweep the fighters from territory west of the Euphrates in military campaigns over the past two years.
Previous campaigns halted at the banks of the river, in part to avoid direct confrontation with Washington. But Erdogan said Turkey was now prepared to press on.
BAQUBA, Iraq (Reuters) – Three Shi'ite Muslim pilgrims were killed by a roadside bomb as they walked to a holy site near the northeastern Iraqi city of Khanaqin on Tuesday, police said.
No group immediately claimed responsibility for the attack on the three women. But the Sunni Muslim militants of Islamic State are active in the area and have targeted Shi'ite pilgrims in the past.
Hundreds of thousands of Shi'ite Muslims gather every year in Iraq for the annual pilgrimage of Arbaeen, which marks the end of a 40-day mourning period for the grandson of the Prophet Mohammad, Imam Hussein.
Islamic State has waged a campaign of kidnappings and killings since its self-proclaimed caliphate in Iraq and neighboring Syria collapsed in 2017.
A Bishop Dwenger graduate and Navy SEAL is being held in a military prison in California, where he is fighting charges he committed war crimes in Iraq last year.
Eddie Gallagher was charged this month with several crimes, including allegedly stabbing an Islamic State fighter to death, according to the Navy Times. The newspaper reported he and about a dozen other SEALs are accused of committing crimes while in Iraq between 2017 and this year.
Citing leaked court documents that had been sealed by a military judge, the newspaper reported Gallagher : a sniper : also faces other charges related to shooting two "noncombatants" in June 2017. Gallagher is the only person who has been jailed in the case, according to the Navy Times. He is being held at Naval Consolidated Brig Miramar in San Diego. A call to his attorney was not immediately returned today. Jessica Zimmerman doesn't remember Gallagher as a war criminal. A licensed mental health counselor, Zimmerman met him when she was in high school : she at North Side and he at Dwenger. "Big heart," she said of Gallagher. "He would do anything for anybody. He was kind of quiet, always willing to help. He was a trustworth, kind, good guy."
The Navy Times reported Gallagher was arrested in September by Naval Criminal Investigative Service agents at a facility where service members are treated for traumatic brain injury. Zimmerman is working to organize a fundraiser to pay Gallagher's legal fees and to help his family : a wife, Andrea, and three children : in Florida. "His bio is absolutely impeccable," she said. "He's so decorated. For more on this story, see Tuesday's print edition of The Journal Gazette or return to www.journalgazette.net after 1 a.m. Tuesday. mleblanc@jg.net
KABUL, Afghanistan (AP) — Five members of the Afghan Taliban who were freed from the U.S. military prison at Guantanamo Bay in exchange for captured American army Sgt. Bowe Bergdahl have joined the insurgent group's political office in Qatar, Taliban spokesman Zabihullah Mujahid said Tuesday.
They will now be among Taliban representatives negotiating for peace in Afghanistan, a sign some negotiators in Kabul say indicates the Taliban's desire for a peace pact.
Others fear the five, all of whom were close to the insurgent group's founder and hard-line leader Mullah Mohammed Omar, bring with them the same ultra-conservative interpretation of Islam that characterized the group's five-year rule that ended in 2001 with the U.S.-led invasion.
"The Taliban are bringing back their old generation, which means the Taliban have not changed their thinking or their leadership," said Haroun Mir, political analyst in the Afghan capital. "What we are more worried about is if tomorrow the Taliban say 'we are ready to negotiate,' who will represent Kabul? That is the big challenge because the government is so divided, not just ideologically but on ethnic lines."
Efforts to find a peaceful end to Afghanistan's protracted war have accelerated since Washington appointed Afghan-American Zalmay Khalilzad as envoy to find a peaceful end to America's longest war, which has already cost the U.S. more than $900 billion.
The local security officials in Ghazni claim that the armed forces have repulsed five coordinated attacks by the Taliban group in various provinces of Ghazni province, including an attack on the provincial capital.
The Media Director of Ghazni Security Commandment Second Lieutenant Ahmad Khan Sirat in a statement said the Taliban militants launched five coordinated attacks in Qarabagh, Deh Yek, Malistan, and provincial capital of the province in the past 24 hours.
Sirat further added that the Taliban militants faced a fierce resistance from the Afghan security forces and at least 37 militants were killed during the clashes and airstrikes.
He also added that the Afghan forces have arrested six other militants after the attacks were repulsed.
The anti-government armed militant groups including Taliban militants have not commented regarding the clashes so far.
Ghazni is among the relatively volatile provinces in the Southeast where the anti-government armed militants including Taliban militants are active in some of its districts and often carry out terrorist related activities.
A prominent Taliban leader was critically wounded during the operations of the Special Forces of the Afghan National Police in western Herat province of Afghanistan.
The Ministry of Interior (MoI) in a statement said the Afghan Police Special Forces conducted operations in Pashtun Zarghoon district on Monday during which the shadow district chief of Taliban for the same district Mullah Nabi was critically wounded.
Teh statement further added that four other militants were also wounded during the same operations and three security guards of Mullah Nabi were wounded.
The Afghan Police forces also confiscated seven motorcycles and four improvised explosive devices during the operations, the Ministry of Interior added in its statement.
The anti-government armed militant groups including Taliban militants have not commented regarding the report so far.
Herat is among the relatively calm provinces in West of Afghanistan but the security situation in some of its districts has deteriorated during the recent years.
Recent Casualties:

Color

Denotes Today's Confirmation
The Department of Defense announced today the death of a soldier who was supporting Operations Resolute Support and Freedom's Sentinel.
Spc. James A. Slape, 23, from Morehead City, North Carolina, died Oct. 4, 2018, in Helmand Province, Afghanistan, as a result of wounds sustained from an improvised explosive device. The incident is under investigation.
Slape was assigned to 60th Troop Command, North Carolina Army National Guard, Washington, North Carolina.
Care for Veterans:
PTSD: National Center for PTSDPTSD Care for Veterans, Military, and FamiliesSee Help for Veterans with PTSD to learn how to enroll for VA health care and get an assessment.
All VA Medical Centers provide PTSD care, as well as many VA clinics.Some VA's have programs specializing in PTSD treatment. Use the VA PTSD Program Locator to find a PTSD program.
If you are a war Veteran, find a Vet Center to help with the transition from military to civilian life.
A Walk Through Arlington
Originally Published In 2007
The McGlynn
Iraq War Child Photo credit: Stopwar.org.uk
Please do not forget this child.